Dow slid back 9, advancers over decliners nearly 5-4 & NAZ fell 19. The MLP index went up 3+ to the 305s & the REIT index rose 4+ to the 335s. Junk bond funds were little changed & Treasuries were sold again, bring higher yields. Oil jumped up 1 to 53 (more below) & gold had a small rebound.
AMJ (Alerian MLP Index tracking fund)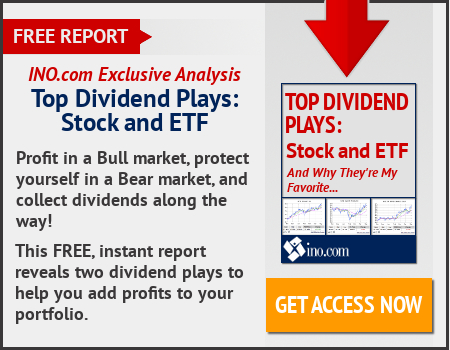 Federal Reserve Bank of St. Louis pres James Bullard said the central bank should think seriously about shrinking its massive balance sheet starting next year & he also acknowledged moving his interest-rate outlook higher. The big upward move in bond yields seen since the election indicates to him the need for a rate rise in 2017, he said. Ahead of the FOMC meeting this week Bullard favored a single rate rise & then no additional action for the next few years. "The contours of our outlook for the U.S. economy are the same" as they have been, despite the surprising outcome of the presidential.election, Bullard said. "We've probably got more upside risk than we had before, and we did make the one adjustment to the policy rate, and we suggested that policy rate move could be made in 2017." The shift in bond-market borrowing costs is the key issue in his rate outlook change. He said ½ of what has driven yields higher, & bond prices down, is a welcome increase in inflation expectations. The other ½ is an expectation of higher real returns, which he considers a key driver of his monetary policy calculus. "The real rate going up on the order of 25, 30 basis points, we did take that on board and we think that's important," Bullard added. But he also said the exact timing of the rate rise he would like to see isn't critical.
Oil rose on again, edging closer to new 17-month highs, as producers showed signs of adhering to a global deal to reduce output. West Texas Intermediate (WTI) crude rose 91¢ (1.8 %) to $51.81 per barrel, putting it track to rise about 1% for the week, after easing less than 1% last week. OPEC has agreed to reduce output by 1.2M barrels per day (bpd) from Jan 1, its first such deal since 2008. Russia & other non-OPEC producers plan to cut about ½ as much. Those deals, clinched over the past 2 weeks, have boosted expectations that a 2-year supply overhang will clear soon & prices remain near highs last seen in 2015. Russia said today that all of the country's oil companies, including top producer Rosneft, had agreed to reduce output. Other oil producers including Kuwait & Saudi Arabia have notified customers that they will cut from Jan. However, there are doubts about the willingness of other OPEC members to reduce output. Iraq, OPEC's 2nd-biggest producer after Saudi Arabia, has signed new deals that will increase its sales to Asian customers such as China & India despite its commitment to reduce output by 210K bpd. Libya, which is allowed to ramp up production as part of the OPEC deal, is close to increasing output crimped by unrest after a group of oil guards said they reopened a long-blockaded pipeline linking some of the country's biggest oilfields.
Oil up on Signs Producers to Comply With Cuts
Deliveries to China by Boeing, a Dow stock, the largest US exporter, support approximately 150K American jobs every year, Vice Chairman Ray Conner said. Chinese customers are expected to take delivery of 30% of all its top-selling 737 models & about 25% of all aircraft produced in Washington State & South Carolina, he added. "Obviously these deliveries are very significant to the nearly 76,000 Boeing employees who design, assemble and support our commercial airplanes," Conner said. "China is enormously important to our success as a company and as a major U.S. exporter." The comments come as BA, long a bellwether for trade relations between the world's 2 largest economies, faces new risks from Trump's threats of punitive tariffs on China. A trade war could cause BA to lose a chunk of the $1T market for airplanes it forecasts over the next 20 years. A Communist Party newspaper recently said orders could be given to Airbus should a trade tiff erupt. President Xi Jinping toured a BA plant near Seattle, its main production hub for commercial aircraft, on a state visit to the US last year & announced a $38B order for 300 of jetliners. BA projects China will displace the US as the world's biggest aircraft & travel market within 2 decades. The 3 biggest state-owned carriers, are expanding fleets as decades of economic boom enables more people to travel in the world's most populous nation. China will need almost 7K aircraft valued at more than $1T in the next 2 decades, making the nation the first $T aviation market as a rising middle class spurs leisure & business travel, BA said. The stock rose 73¢. If you would like to learn more about BA, click on this link:
club.ino.com/trend/analysis/stock/BA?a_aid=CD3289&a_bid=6ae5b6f7
Boeing Says China Plane Orders Support 150,000 U.S. Jobs a Year
Boeing (BA)
The 20K ceiling if becoming a major resistance level for the Dow. Of course, after its run it's entitled to pause & take a rest. The bulls are willing to accept that. It remains far overbought & the stock market has not had good market breadth during this rally. But it's holiday time & investors have to generally feel good with popular averages at or very close to record highs. However bond investors are not happy. The stock market will probably work its way higher in the next 2 weeks. Next year is highly uncertain with a new administration in DC.
Dow Jones Industrials