Dow tumbled 70 (above earlier lows), decliners over advancers about 3-2 & NAZ sank 91. The MLP index slid 1+ to the 231s & the REIT index fell 5+ to 406. Junk bond funds were mixed & Treasuries crawled higher in price. Oil fell to the 55s & gold dropped to 1505 (more below).
AMJ (Alerian MLP Index tracking fund)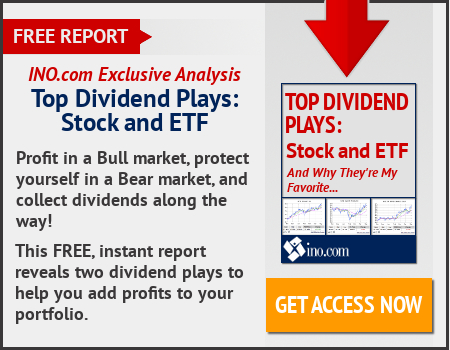 The US economy is chugging along nicely even as worries over the nation's trade policy are hurting business investment, a top Federal Reserve official said. "Fundamentally, the U.S. economy is quite solid," said Randal Quarles, Fed vice chairman for supervision. "There are issues about uncertainty around the global situation. The trade policy issue in particular seems to be weighing on business investment." Consumer spending hit its highest level in more than 4 years in Q2, the Bureau of Economic Analysis (BEA) said. This offset a massive drop in business investment during the period. Business investment contracted by 1% in the previous qtr. Initially, the BEA estimated a fall of 0.6%. The sharp drop in business investment comes as China & the US wage a trade war against each other. Since last year, the world's largest economies have slapped tariffs on a bevy of each other's products. These moves have sent shockwaves through financial markets & have dampened the outlook for the U.S economy. "That concerns me because, ultimately, business investment is where we get the future productive capacity of the economy," Quarles added. He noted, however: "Every time I talk to bankers across the country, our reserve bank presidents and the input they receive … it's really quite positive with respect to actual activity and generally with respect to sentiment." The Fed cut interest rates by a qtr point earlier this month, citing concerns about the global economy & "muted inflation pressures."
Fed's Quarles says economy is 'solid' despite uncertainty around US trade policy
The White House is weighing some curbs on US investments in China, according to a leaker. This discussion could include blocking all US financial investments in Chinese companies. It's in the preliminary stages & nothing has been decided, the leaker added., but there's no time frame for implementation. Restricting financial investments in Chinese entities would be meant to protect US investors from excessive risk due to lack of regulatory supervision. The deliberations come as the US looks for additional levers of influence in trade talks, which resume on Oct 10 in DC. Both countries slapped tariffs on Bs of $s worth of each other's goods. The discussions also come as the Chinese gov is taking steps to increase foreign access to its markets. Trump administration officials are also considering ways to limit US investors' portfolio flows into China, including delisting Chinese companies from American stock exchanges & preventing US gov pension funds from investing in the Chinese market. Shares Chinese companies plunged following the news & the yuan weakened to 7.15 against the $.
White House deliberates block on all US investments in China
Gold prices ended the week with a loss on the back of overall strength in the $, but held ground above the key $1500-an-ounce mark as stocks traded lower following a report that the US is looking to limit US portfolio investments into China. The Trump administration is considering delisting Chinese companies from US stock exchanges as one of the options to limit investment
.
Gold for Dec declined $8.80 (0.6%) to settle at $1,506 an ounce, the lowest finish for a most-active contract since Sep 19. It lost 0.6% for the week. The metal, a traditional haven, has lost ground despite a new round of US political drama. A whistleblower report released yesterday alleged that Pres Trump attempted to coerce Ukraine to investigate Dem rival Joe Biden & White House officials acted to cover up his actions. The controversy around the report prompted House Dems this week to launch a formal impeachment inquiry. Indeed, markets overall have seen only a fleeting impact overall. Gold remains up more than 17% YTD, with gains tied by many analysts to escalations in the US-China trade war & other geopolitical tensions.
Philadelphia Fed leader Patrick Harker said he still opposes lowering the central bank's short-term rate target. "We should hold firm, letting things settle and watching how events play out," Harker said.
Nothing new, Trump has the ability to shake up the market on a moment's notice. After initially selling earlier, markets bounced back in the last hour. In Sep, the Dow is up a little 400 in what has statistically been the worst month of the year. Next comes Oct with the big China trade meet. Let's hope for the best.
Dow Jones Industrials