Dow dropped 25, decliners ahead of advancers 2-1 & NAZ lost 36. The MLP index added 2+ to the 327s & the REIT index was off 2 to the 352s. Junk bond funds were little changed & Treasuries went up a little. Oil slid below 54 & gold also pulled back.
AMJ (Alerian MLP Index tracking fund)
Light Sweet Crude Oil Futures,A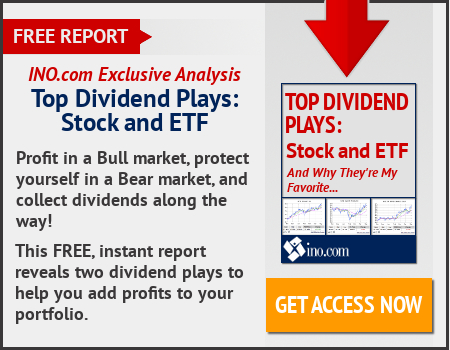 Consumer confidence unexpectedly increased in Feb to the highest level since 2001 as Americans grew more upbeat about present & future conditions, according to the Conference Board. The Confidence index advanced to 114.8 (forecast was 111) from a revised 111.6 in Jan. Present conditions gauge increased to 133.4, the highest since 2007, from 130. The measure of consumer expectations for the next 6 months rose to 102.4 from 99.3. The share of those who said more jobs will be available in the coming months rose to 20.4% from 19.7%. The gain in sentiment is the 3rd in the last 4 months, though the real test for the economy is how much follow-through there will be in terms of actual spending. While companies continue to add workers, the pace of wage growth has been relatively subdued, especially at this point of the business cycle. Americans are also waiting on specifics from DC as lawmakers consider ways to boost the economy. "Consumers rated current business and labor market conditions more favorably this month than in January," Lynn Franco, director of economic indicators at the Conference Board, said. "Overall, consumers expect the economy to continue expanding in the months ahead." Buying plans were mixed, with more expecting to buy a new automobile & fewer planning purchases of appliances. The share of households who expect their incomes to rise in next 6 months was little changed at 18.3% this month after 18.1%. The labor differential, measuring the share of those saying jobs are plentiful minus the share saying they're hard to get, was little changed at 5.9 points after 6 points in Jan. 24% of consumers said they expect better business conditions in the next 6 months, up from 22.9%.
U.S. Consumer Confidence Rises to Highest Level Since July 2001
A Rep effort to repeal & replace Obamacare encountered resistance from party conservatives who said draft legislation emerging in the House would not reduce the cost of healthcare. Growing divisions among House Reps over how to approach the healthcare law could signal new problems for a top party priority just as Pres Trump prepares to address lawmakers & the public about his 2017 agenda. House Speaker Ryan had promised legislation on Obamacare after lawmakers return this week from a 10-day recess. Ryan told reporters that the White House, Senate & House were working on a single plan to repeal & replace the current healthcare law. He insisted there were no rival plans. "At the end of the day, when we get everything done and right, we're going to be unified on this," he said. But 2 prominent members of the House Freedom Caucus, a conservative bloc of about 40 Reps, criticized draft legislation circulating among House members. The draft plan would be paid for by limiting tax breaks on some employer-sponsored healthcare plans & would provide tax breaks based on age rather than income to help consumers buy insurance. "It's a new entitlement program," said Rep Mark Meadows of North Carolina, the Freedom Caucus chairman. "It raises taxes on the middle class to give subsidies to others who could indeed be millionaires," he added. "It also comes down to a plan that doesn't reduce the cost of healthcare." Meadows said it would become clear within the next 48 hours whether the proposal has enough support to pass the House as lawmakers review the document.
Senate Majority Leader Mitch McConnell said he would not back slashing State Dept funding as the Trump administration is expected to propose, adding that deep cuts would not pass the legislative chamber. He also said Reps, who control both the Senate & the House, are still not in agreement on a healthcare plan to replace Obamacare.
Top Senate Republican says Deep State Dept Budget Cuts Won't Pass
Target, a high yielding Dividend Aristocrat, forecast a surprise drop in full-year sales at established stores & reported a steeper-than-expected fall in holiday-qtr sales due to "unexpected softness" at its stores. Net sales have now declined for 6 qtrs in a row as shoppers increasingly gravitate to online retailers & spend more on big-ticket purchases such as cars & home renovations rather than on electronics, food & apparel. The retailer expects sales at stores open for at least a year to decline in the low-single digit percentage range in fiscal 2017, after reporting a fall of 0.5% in 2016. Analysts were expecting same-store sales to increase 0.4% in 2017. TGT also forecast full-year EPS from continuing operations of $3.80-$4.20, while analysts were expecting EPS to top $5.00. The retailer also reported a drop in gross margins as well as a bigger-than-expected decline in profit for Q4, reflecting pressure from discounting & clearance as well as costs from its shift from brick-&-mortar to digital channels. "Our fourth quarter results reflect the impact of rapidly-changing consumer behavior, which drove very strong digital growth but unexpected softness in our stores," CEO Brian Cornell said. The stock tumbled 8.14 (12%). If you would like to learn more about TGT, click on this link:
club.ino.com/trend/analysis/stock/TGT?a_aid=CD3289&a_bid=6ae5b6f7
Target (TGT)
Stocks pulled back, but the decline was not significant. It can be called a mild form of profit taking, long overdue. Dow did not stray from a 60 point range. The prospect of Trump's speech was felt all day in the stock market. A key point of it will be to redirect federal spending from some programs (such as foreign aid) to defense. Considering the uncertainty in DC, especially on where to spend enormous amounts of money, the stock market has held up quite well. The popular indices remain essentially at record levels, up substantially from the election a little over 3 months ago. That optimism will get a major test in tomorrow's trading.
Dow Jones Industrials