Dow went up 32 to another record, decliners over advancers 4-3 & NAZ pulled back 5. The MLP index dropped 4+ to 331 & the REIT index lost 1+ to the 349s. Junk bond funds were little changed & Treasuries inched higher. Oil fell (more below) & gold was essentially even.
AMJ (Alerian MLP Index tracking fund)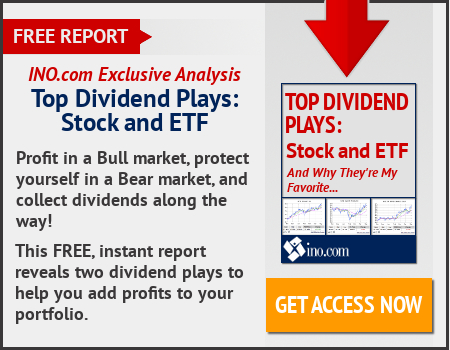 Fed officials expressed confidence they can raise interest rates gradually, while a hike "fairly soon" might be appropriate to avoid the risk of an overheated economy, according to minutes of FOMC's latest meeting. "Many participants expressed the view that it might be appropriate to raise the federal funds rate again fairly soon if incoming information on the labor market and inflation was in line with or stronger than their current expectations or if the risks of overshooting the committee's maximum-employment and inflation objectives increased," the minutes said. The record of the Jan 31-Feb 1 gathering showed officials wrestling with uncertainty on issues ranging from the Trump administration's fiscal stimulus plans to the headwinds a rising $ may pose. The discussion of a rate hike "fairly soon" was tempered by other comments that indicated little concern about near-term inflation risks. Many FOMC voting members "continued to see only a modest risk of a scenario in which the unemployment rate would substantially undershoot its longer-run normal level and inflation pressures would increase significantly," the minutes added. A few participants "noted that continuing to remove policy accommodation in a timely manner, potentially at an upcoming meeting, would allow the committee greater flexibility in responding to subsequent changes in economic conditions." Central bankers left the target range for their benchmark lending rate unchanged at 0.5-0.75%. Fed Chair Janet Yellen told Congress in her semi-annual testimony last week that "a further adjustment of the federal funds rate would likely be appropriate" if the economy continues to evolve in line with their expectations.
Fed Officials See Rate Hike 'Fairly Soon'
Sales of previously owned US homes climbed for the 5th time in 6 months to the highest level since 2007, indicating housing-market momentum will extend into 2017, National Association of Realtors data showed. Contract closings rose 3.3% to a 5.69M annual rate in Jan (forecast was 5.55M), the highest level in 10 years. Median sales price jumped 7.1% from a year earlier to $229K, the fastest gain since Jan 2016. Inventory of available properties fell 7.1% from Jan 2016 to 1.69M, making it the 20th consecutive year-over-year decline. Housing demand remained strong in Jan despite dwindling inventories of available homes. While a solid job market & rising wages continue to support gains in the industry, supplies could remain limited by a shrinking number of distressed properties as well as strength in the rental market. A post-election jump in mortgage rates, led by optimism about Trump's plans to ease regulations & spur economic growth, could also impact housing demand in 2017. "Rates have risen, but despite that, there is tremendous resilience from consumers wanting to buy a home," Lawrence Yun, chief economist at the Realtors group said. "The problem remains that there is very little inventory." NAR projects sales in 2017 will increase 1.7% from last year & at the current pace, it would take 3.6 months to sell the houses on the market, unchanged from Dec (the Realtors group considers less than a 5 month supply as consistent with a tight market). Single-family home sales increased 2.6% to an annual rate of 5.04M. Purchases of condo & co-op units rose 8.3% to a 650K pace. First-time buyers accounted for 33% of all sales, compared with 32% in the prior month. Homes sold in 50 days in Jan, compared with 52 days in Dec & 64 days a year earlier. Of homes sold in Jan, 38% were on market for less than a month.
Pres Trump said he plans to make the US gov leaner & more accountable ahead of a meeting with key administration officials to discuss the federal budget. "Unfortunately, the budget we're essentially inheriting is a mess. The finances of our country are a mess," Trump said at the start of a lunch meeting with Treasury Secretary Steven Mnuchin & Office of Management & Budget director Mick Mulvaney & other officials. Trump complained that the national debt had doubled over the last 8 years. "We must do a lot more with less," Trump told reporters.
Oil dropped on forecasts for another expansion in US crude stockpiles while attention shifted to whether OPEC will extend production cuts. Apr futures fell 1.4%. US supplies probably rose by 3.25M barrels last week, according to a survey (ahead of an Energy Information Administration report tomorrow). OPEC must prolong the curbs beyond 6months in order to have a significant impact on bloated global stockpiles, said Total CEO Patrick Pouyanne. A surge in US crude stockpiles to the highest level in more than 3 decades has kept oil futures in a tight range above $50 a barrel this year, offsetting supply cuts by OPEC & 11 other nations. It's too early to say whether the production agreement could be extended beyond its initial 6-month term, OPEC Secretary General Mohammad Barkindo said. West Texas Intermediate for Apr dropped 74¢ to close at $53.59 a barrel. The Mar contract expired yesterday after advancing 1.2% to $54.06. The pace of the decline in global oil stockpiles, which OPEC wants to see fall back in line with the 5-year average, will determine the group's next move. Representatives of member countries are meeting in Vienna Wed to discuss compliance with their Nov 30 supply accord.
Stocks drifted lower although the Dow reached yet another record thanks to a little late day buying. Depressing factors are led by a vastly overbought stock market (shown in the chart below). It has had an outstanding year with only minor interruptions. It is difficult to remember a better 12 month period. Additionally comments about rate hikes will make some traders nervous who have become addicted to low interest rates. Trump is looking to trim the federal budget. Simply put, that means spending less which can be called "negative stimulus." So far the bulls are happy to see Dow setting another record. As stated many times before, straight up can not last forever. A correction is needed.
Dow Jones Industrials