Dow gave back 62, decliners ahead of advancers better than 3-2 & NAZ was off pocket change. The MLP index lost 2+ to the 332s & the REIT index was up pennies in the 345s. Junk bond funds were a little lower & Treasuries went up in price. Oil declined (more below) & gold was off a tad at 1241.
AMJ (Alerian MLP Index tracking fund)
Light Sweet Crude Oil Futures,M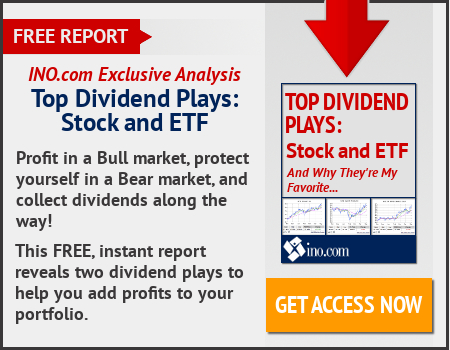 German Chancellor Angela Merkel will meet the chiefs of 2 of the institutions auditing Greece's bailout next week as questions over the IMF's involvement in aiding the cash-strapped country come to the fore. Merkel will host IMF Managing Director Christine Lagarde & European Commission pres Jean-Claude Juncker in separate meetings at the Chancellery. The gov still insists on the IMF making a financial contribution to Greece's bailout, the Finance Ministry said. The fund will contribute as much as €5B ($5.3B) to the country's third rescue package. "We have said over and over again that for us the IMF's participation is indispensable and we are working on this path," the Finance Ministry said. "We have already said this week -- there are also comments from Brussels on this -- that there is convergence between the institutions." Merkel, who faces a federal election on Sep 24 & has fallen behind her Social Democrat challenger Martin Schulz in some opinion polls, needs the IMF on board to make good on a promise to her Christian Democrat-led caucus that the fund will play its role in overseeing Greek compliance with the conditions laid down in the program.

Merkel to Meet Lagarde as IMF's Greece Involvement Comes to Fore
China's main stock indexes fell as investors retreated from brokerage & newly-listed stocks after a recent rally, erasing most of the gains made earlier this week. The blue-chip CSI300 index dropped 0.6% to 3421, while the Shanghai Composite Index lost 0.9% to 3202. For the week, CSI and SSEC both added 0.2%. Brokerage stocks initially rose sharply, after China's securities regulator said it will relax certain rules on stock index futures trading as the gov starts to gradually unwind restrictions imposed during the 2015 market meltdown. But most of the brokerage gains were pared in the PM, dragging down the overall market. 6 newly listed stocks tumbled by their 10% trade limit, dealing a blow to participants riding the rally of small-cap financial stocks recently, in particular banks & brokerage stocks.
Deere reported a better-than-expected quarterly profit & raised its fiscal 2017 equipment sales forecast as it expects key farm markets to stabilize this year. Sales have been hit in the past few years as bumper corn & soybeans harvests have driven down prices, leaving farmers with less cash to spend on equipment. To cope with the slump, the company has cut jobs & lowered production of its trademark green tractors & harvesting combines. The company said expects fiscal 2017 equipment sales to increase 4%, compared with its previous estimate of a decline of 1%. The company also raised it full-year forecast for net income attributable to the company to $1.5B from its previous estimate of $1.4B. EPS was 61¢ compared with 80¢ a year earlier. Total net sales fell about 1.5 % to $4.7B. Analysts were expecting earnings of 55¢ on revenue $4.69B. The stock rose 87¢. If you would like to lelarn more about DE, click on this link:
club.ino.com/trend/analysis/stock/DE?a_aid=CD3289&a_bid=6ae5b6f7
Deere (DE)
Oil slipped, pressured by growing global stocks, while expectations that an oil output cut by producers might eventually balance the market helped to underpin prices. US West Texas Intermediate (WTI) crude futures were down 17¢ at $53.19 per barrel & appeared on track for a loss this week. Prices had moved higher earlier in the session in response to news that producer group OPEC could extend an output cut aimed at reining in a global supply overhang. OPEC & other producers, including Russia, agreed to cut output by almost 1.8M barrels per day (bpd) during H1-2017 & estimates suggest compliance by OPEC is around 90%. The cuts are aimed at curbing oversupply that has dogged markets since 2014. But inventories and supplies remain high, especially in the US. WTI has traded within a $5 per barrel price range this year, in what has become the longest & most range-bound period since a price slump began in mid-2014. In the US, rising output has helped push up crude & fuel stocks to record highs. In Asia, oil flows into the region remain as high as they were before the production cut. There are also signs of faltering demand growth in core markets China, India & the US. In India, fuel demand growth fell in Jan, while in China sagging car sales & soaring gasoline & diesel exports also point to a slowdown in growth. US gasoline cracks slid to a one-year low today on fears of excess supply & weakening demand growth. Despite the supply glut, analysts expect oil markets to tighten in the longer term.
Oil Prices Slip as High Stocks Overshadow OPEC Cuts
Some traders have begun their weekend holiday already & stocks pull back. This is routine after the market is vastly overbought. Chances are the next big move will come a major event in DC. The way things are going, that could be any day.
Dow Jones Industrials