Dow went up 26 (but well off the highs), decliners slightly ahead of advancers & NAZ gained 27 (helped by Apple, more below). The MLP index rebounded 3+ to the 333s & the REIT index fell 4+ to the 335s. Junk bond funds remained mixed & Treasuries were weak once again. Oil climbed higher to the 54s (more below) & gold slid back only 1 to 1210.
AMJ (Alerian MLP Index tracking fund)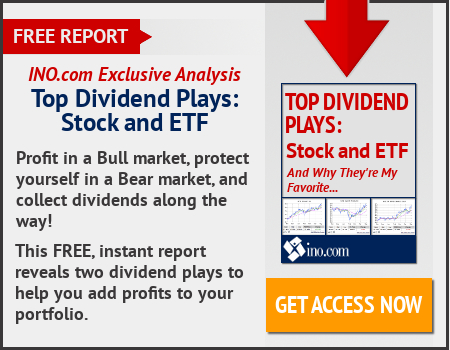 Federal Reserve officials left interest rates unchanged while acknowledging rising confidence among consumers & businesses following Trump's election. "Measures of consumer and business sentiment have improved of late," the FOMC said following its 2-day meeting. Policy makers reiterated their expectations for moderate economic growth, "some further strengthening" in the labor market & a return to 2% inflation. The Fed provided little direction on when it might next raise borrowing costs, as officials grapple with the uncertainty created by a new presidential administration. Policy makers penciled 3 rate hikes into their 2017 forecasts, but committee members differ over assumptions regarding the extent to which tax cuts, spending & regulatory rollbacks proposed by Trump & Reps might boost growth & inflation. The FOMC repeated that it anticipates interest rates will rise gradually. The statement said job gains "remained solid" & the unemployment rate "stayed near its recent low," a tweak from the Dec language that the rate "has declined." "Inflation increased in recent quarters but is still below the committee's 2 percent longer-run objective," the Fed said. Market-based measures of inflation compensation are "still low," the central bank said, after saying in Dec that such measures had "moved up considerably." Consumer spending "has been rising moderately," while business fixed investment "has remained soft," the Fed added in language similar to the previous meeting. Surveys of consumers & businesses have shown significant increases in optimism for the economy following Trump's win, though in some cases sentiment is divided along party lines. The Univ of Mich gauge of consumer sentiment rose last month to a 13-year high, while the National Federation of Independent Business's index of small-business optimism soared in Dec by the most since 1980.
Fed Nods to Improved Sentiment While Leaving Rates Unchanged
Apple, a Dow stock, attracted a swathe of new iPhone customers over the holiday period, auguring well for a more significant upgrade to its flagship product this year & the services revenue that these devices are increasingly generating. Existing iPhone users upgraded to the latest iPhone 7 models at about the same rate as the iPhone 6S a year earlier, CEO Tim Cook said. Yet the company still managed to sell 3.5M more phones in the latest 3 months, indicating growth was driven by new customers. The iPhone 7 represented a modest update to its predecessor, the 6S, adding water resistance, an improved camera, battery life & processor while retaining similar styling. Expectations are mounting for a more significant upgrade to its flagship product later this year, which is the 10th anniversary of the iPhone's launch. That may persuade more existing iPhone users to open their wallets for the next model. "When we're able to innovate with new generations of products, clearly that plays a role in the upgrade rate," CFO Luca Maestri said. Research & development budget is growing apace, hinting at new innovations or products in the works. R&D spending jumped 19% to $2.9B in fiscal Q1. Total revenue rose 3.3% to $78.4B, with EPS of $3.36, exceeding forecasts. The shares jumped to the highest value since Jul 2015. Services revenue grew 18% to $7.2B in the most recent period. AAPL said it aims to double the annual total to more than $50B by fiscal 2021. The stock jumped up a very big 7.44 (6%). If you would like to learn more about AAPL, click on this link:
club.ino.com/trend/analysis/stock/AAPL?a_aid=CD3289&a_bid=6ae5b6f7
Apple (AAPL)
Oil pared gains after weekly US supply data suggested a crude glut may persist, despite signs that Russia & OPEC producers are delivering on promised supply reductions. US crude traded up 43¢ at $53.24 a barrel. US crude stockpiles for the latest week rose 6.47M barrels, nearly double the expected increase. The larger-than expected build exacerbated concerns that efforts to cut production globally may not be sufficient to reduce a supply glut. Russia cut production in Jan by around 100K barrels per day (bpd) & a survey found high compliance by OPEC with agreed cuts. The cuts by Russia & OPEC follow last year's agreement to lower supplies by a combined 1.8M bpd, to prop up prices that still are ½ their mid-2014 levels. A Russian cut of 100K bpd would be a 1/3 of Moscow's pledge to reduce its output by 300K bpd. However, Russia has said its planned output reduction would be gradual. OPEC has implemented most of its reduction. A survey yesterday found that OPEC members in Jan have delivered on about 82% of their deal to lower supply by 1.16M bpd.
Oil Pares Gains on Bigger-Than-Expected U.S. Crude Build
Dems prepare for political war. There are fears of a global trade war. Dems vow fight on Supreme Court nominee, Trump urges "Nuclear Option." These are just some of the headlines coming out today. As stated so many times here, all is not well in DC. The Dems want war & the Reps are ready with Trump backing them. Economic data means little. Fri is the jobs report for Jan. But traders will be watching the goings on in DC. The Reps have the upper hand with the votes, at the same time Dems don't want to give an inch. With so much antagonism in the air, nobody knows where this will lead. Today the Dow finished off its highs as this ill will is negatively affecting the stock market.
Dow Jones Industrials