Dow rose 15 (closing near the highs) to another record, advancers over decliners 3-2 & NAZ gained 16. The MLP index fell 1+ to the 325s & the REIT index went up 1+ to the 354s. Junk bond funds inched higher & Treasuries were sold, bringing lower bond prices. Oil was up pennies & gold slid back slightly.
AMJ (Alerian MLP Index tracking fund)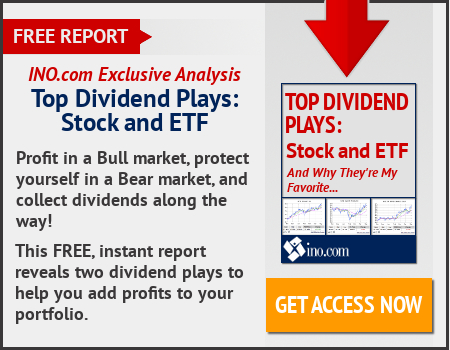 Contracts to buy previously owned US homes unexpectedly declined in Jan as higher mortgage rates, elevated prices & a limited number of listings pushed the index to a one-year low, according to the National Association of Realtors. Pending home sales gauge dropped 2.8% (forecast was for 0.6% advance), the most since May, to a one-year low of 106.4. Contract signings rose 0.8% in Dec, revised down from a previously reported 1.6% gain. Index increased 2.7% from Jan 2016 on an unadjusted basis. Pending sales decreased in the Midwest & West. Pending home sales, which reflect contract signings, declined in Jan as affordability became an issue for potential buyers. A pickup in mortgage rates since the election, higher home prices & fewer properties to choose from are limiting progress in residential real estate. At the same time, steadily increasing wages & a growing economy remain sources of support. "The significant shortage of listings last month along with deteriorating affordability as the result of higher home prices and mortgage rates kept many would-be buyers at bay," the NAR said. "Last month's retreat in contract signings indicates that activity will likely be choppy in coming months as buyers compete for the meager number of listings in their price range." The NAR projects 5.57M sales of previously owned homes this year, an increase of 2.2%.
Pres Trump is seeking what he called a "historic" increase in military spending of more than 9%, a huge rise even as the US has wound down major wars in Iraq & Afghanistan & remains the world's strongest military power. He will seek to boost Pentagon spending in the next fiscal year by $54B in his first budget proposal & slash the same amount from non-defense spending, including a large reduction in foreign aid. The pres does not have the final say on federal spending. His plan for the military is part of a budget proposal to Congress, which, while it is controlled by the Reps, will not necessarily follow his plans. Budget negotiations with lawmakers can take months to play out. Trump told state governors at the White House that his budget plan includes a "historic increase in defense spending to rebuild the depleted military of the United States of America." "This is a landmark event and message to the world in these dangerous times, of American strength, security and resolve. We must ensure that our courageous servicemen and women have the tools they need to deter war and when called upon to fight in our name, only do one thing: Win," he said. Officials familiar with the proposal said the defense increase would be financed partly by cuts to the State Dept, Environmental Protection Agency & other non-defense programs. "We're going to do more with less and make the government lean and accountable to the people," Trump added. Such a military spending hike would be unusual given that the US is not engaged in a major war, although its special forces & Air Force are active against Islamic State in Iraq & Syria. An official said Trump's request included more money for shipbuilding, military aircraft & establishing "a more robust presence in key international waterways and choke points" such as the Strait of Hormuz & South China Sea. Defense spending in the most recent fiscal year was $584 & the next fiscal year starts in Oct.
Trump Seeks 'Historic' Increase of 9% in U.S. Military's Budget
General Motors boosted incentives on its pickup models this month after its biggest foes gained ground, intensifying a price war within the auto market's most hotly contested segment. Discounts averaged about $7K for the Chevrolet Silverado & $5.3K for the GMC Sierra this month. Incentives on GM's models surged 56% & 82%, respectively, from a year earlier as the competition dialed back spending. The pickup segment is among the most profitable within the global automotive industry, giving carmakers room to offer deals & motivation to make market-share grabs. At the same time, fierce brand loyalty among truck owners means that automakers have to offer bigger deals to entice them to switch models. The boost in incentive activity also reflects the US auto market slowing following a 7-year streak of expansion. The deals from GM are part of a Truck Month promotion that includes offers for about 25% off the sticker price of some 2016 Sierra pickups ($11K discounts) for select 2017 Silverado models. The offers follow sales declines in Jan for both of GM's full-size truck models while competition pickups gained. The stock went up 37¢. If you would like to learn more about GM click on this link:
club.ino.com/trend/analysis/stock/GM?a_aid=CD3289&a_bid=6ae5b6f7
GM Dials Up Profit-Sapping Pickup Discounts as Rivals Gain
General Motors (GM)
Trump wants to reduce federal spending after increasing the budget for defense. That will shake up a lot of those guys in DC, since lower spending means some employees will be let go. Of course, this is just talk. The House controls spending.. But the Reps have a solid majority there & his ideas will get a lot of attention. The stock market likes what it hears. Dow first crossed 20K a month ago & at today's new record it's about 150 below 21K. There is an enormous amount of pressure on Trump & the Reps. They are expected to deliver on these current promises, & fast!! 2 key ones are for a replacement of ObamaCare & then new & lower taxes. Investors are happy today, but the the stock market remains vastly overbought, needing a correction to weed out timid stockholders.
Dow Jones Industrials