Dow added 10 (helped by buying into the close), decliners slightly ahead of advancers & NAZ was up 9 after being in the red all day. The MLP index dropped 4+ to the 325s & the REIT index was up 1+ to the 352s. Junk bond funds barely budged & Treasuries had a strong advance, taking the yield on the 10 year Treasury down to 2.31%. Oil dipped to 54 & gold gained to 1259.
AMJ (Alerian MLP Index tracking fund)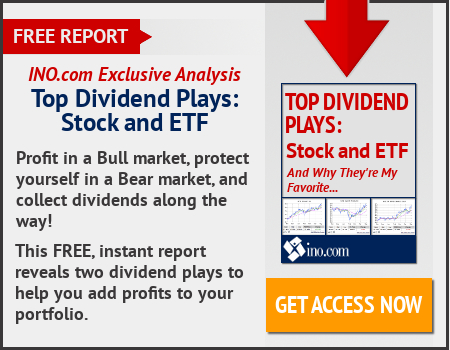 Pres Trump signed an executive order requiring each federal agency to form a task force to review existing regulations & recommend whether to repeal or simplify those deemed to harm the economy & job creation. He signed the order with a group of corp executives who have advised the administration on business issues. Trump said the order, the text of which wasn't immediately released, would direct every federal agency to form "a real team of dedicated people to research all regulations that are unnecessary, burdensome and harmful to the economy and therefore harmful to the creation of jobs and business." The pres signed the order shortly after a speech to the Conservative Political Action Conference, in which he criticized gov regulations & said that 75% of existing rules were unnecessary. Yesterday, the administration convened meetings of a group of manufacturing executives to develop recommendations for improving the business climate, including by rolling back regulations that are already in place.
Oil prices slid nearly 1% as worries about rising US supplies outweighed OPEC pledges to boost compliance with output curbs. But crude prices had a weekly rise of 1% as traders have begun to pull out barrels from pricey storage, with physical markets showing signs of tightening. US drillers added oil rigs for a 6th consecutive week, extending a 9-month recovery. Prices were also pressured by book squaring ahead of the weekend & ahead of upcoming Feb 28 expirations in Brent futures for Apr. Prices have tumbled over the last 2 sessions after gov data showed US crude inventories rose last week for a 7th straight time. But they have been supported within a tight $4-5 range since Nov, when OPEC & other producers agreed to cut production. OPEC's record compliance with the deal has surprised the market,& the biggest laggards, the UAE & Iraq, have pledged to catch up with their targets. The International Energy Agency put OPEC's average compliance at a record 90% in Jan & based on an average of production surveys, it stands at 88%. However, exports from the US, which is not part of the deal, hit a record high of 1.2M barrels per day (bpd) last week & production rose to above 9M bpd, the highest since Apr, the US Energy Administration Agency said. Traders were draining the priciest US storage tanks & selling oil held in tankers due to rising prices of oil for near-term delivery.
Oil Slips Nearly 1% on Concerns Over Rising U.S. Output
China stocks were largely unchanged today, reversing earlier losses, as reform hopes underpinned the market, with the main indexes up for the 3rd straight week thanks to improving risk appetite. The blue-chip CSI300 index was unchanged at 3473, while the Shanghai Composite Index added 0.1% to 3253. For the week, CSI300 gained 1.5% while SSEC climbed 1.6%. The main indices dropped for most of the day as resources shares dragged, but reversed losses in the PM after centrally-owned state companies jumped on reform hopes. The director of China's state assets regulator said that the country should further deepen mixed-ownership Z& supply-side reforms. Reflecting rising risk appetite, China's outstanding margin loans have risen for 4 consecutive days to exceed 900B yuan ($131B), as investors appear more willing to use borrowed money to buy stocks.
After advancing more than 700 in 2 weeks (to new daily records), the Dow has paused for a 2nd day. It's entitled. Euro stocks are doling very well & Chinese stocks, while lagging in the last year, found some buying in Feb. Trump has been the main driving force since the election when the Dow has gained an enormous 2½K (14%). But all good things have to come to an end &, as been said many times before, this market is vastly overbought. For the time being, the bulls are in command. But there will be a day of reckoning.
Dow Jones Industrials