Dow jumped up 92 (closing at the highs), advancers & decliners were about even & NAZ was up 18. The MLP index rose 2+ to the 337s & the REIT index fell 2+ to the 344s. Junk bond funds were mixed to higher & Treasuries remained weak. Oil went up in the 53s & gold also advanced.
Dow Jones Industrials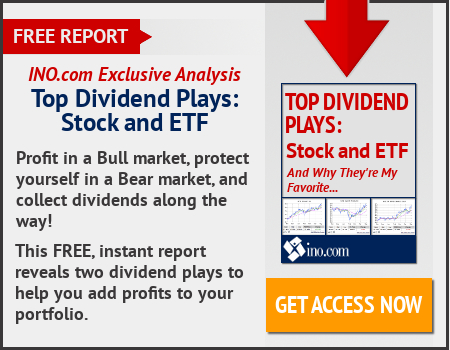 Fed Chair Janet Yellen sounds like she's on a mission to raise interest rates this year, no matter what Trump does on tax cuts & spending. In a clarifying point during Senate questioning, she said her monetary policy panel doesn't need to wait for the Trump administration's plans on fiscal stimulus to hike rates. "We are not basing our judgments about current interest rates on speculation" about fiscal policy, Yellen said & added that the economy's "solid progress" is what is "driving our policy decisions." It's a subtle but important switch from a year ago, when the FOMC started with a plan for 4 rate hikes, & was already worrying by Mar about the state of the global economy. In the end, they hiked a single time, in Dec. The committee's conviction about its plans for 3 hikes this year boils down to a shifting sense that upside risks this year look as potent as downside risks, if not more. Business sentiment indicators are up & that could lead to stronger investment. The committee in Dec forecast that labor markets would slightly overshoot their estimate of full employment, which could put some momentum behind inflation. Yellen also said that the committee "in the coming months" will provide further guidance on how it plans to shrink its $4.5T balance sheet. "I would anticipate a balance sheet that's substantially smaller than at the current time," she said in response to a question.
Apple, a Dow stock, stock hit an intraday record high for the first time in almost 2 years as investors raised bets that a 10th anniversary iPhone will boost lackluster sales. The S&P 500's largest component has climbed 50% from lows in H2-2016 & is up 16% YTD, with many investors betting that AAPL will mark the iPhone's 10th anniversary with a dramatically improved model. Many investors also believe that strong sales of the iPhone 6S two years ago have left a larger-than-normal base of customers ready to upgrade. The company reported strong Dec-qtr results on Jan 31. Although it gave a cautious outlook for the current qtr, analysts expect revenue to grow this year after sinking nearly 8% in fiscal 2016. The stock recently traded at 14.3X expected earnings, the highest level since Apr 2015 & significantly higher than the average PE ratio of 12 over the past 5 years. The stock went up 1.72 to 135. If you would like to learn more about AAPL, click on this link:
club.ino.com/trend/analysis/stock/AAPL?a_aid=CD3289&a_bid=6ae5b6f7
Apple (AAPL)
Pres Trump will meet tomorrow with the CEOs of 8 large retailers, including Target (TGT- a Dividend Aristocrat), Best Buy (BBY) & JC Penney (JCP) to discuss tax reform & infrastructure improvements. This is the first time well-known retail CEOs will descend on DC as a group to try to make the case that a controversial proposal to tax all imports will raise consumer prices & hurt their businesses. Their input has more urgency as Trump is finalizing his own tax plan that he plans to unveil in the coming weeks. The group will also meet with the heads of the 2 tax-writing Congressional committees: Kevin Brady, chairman of the House Ways & Means Committee & Senator Orrin Hatch, chairman of the Senate Finance Committee. Brady & Speaker Paul Ryan are leading a House Rep push that would cut corp income tax to 20% from 35%, exclude export revenue from taxable income & impose a 20% tax on imports. Companies that rely heavily on imports, such as retailers, automakers & refiners say a border tax will outweigh the benefit of a lower headline corp tax. "Given the retail industry's position as America's largest private-sector employer, retailers welcome the opportunity to speak with President Trump about policies that will spur job creation and economic growth here in the United States," said Brian Dodge, a spokesman for the Retail Industry Leaders Association.
Stocks continue on a roll. Trump's meeting with retail execs is a good sign. It will give him input on how tax changes will affect an important sector of the economy (which employs many workers). At the same time, DC is the center of intrigue & an abundance of hatred, making it difficult to go forward with new plans. The Dow chart below shows what a stellar rise there has been since the election. But the world of reality is out there & this chart is very overbought.
Dow Jones Industrials