Dow gave back 19 (still over 20K), decliners over advancers 3-2 & NAZ lost 3. The MLP index fell pennies in the 335s & the REIT index was off 1+ to 340. Junk bond funds were little changed & Treasuries went higher. Oil declined & gold continued its rise (more on both below).
Dow Jones Industrials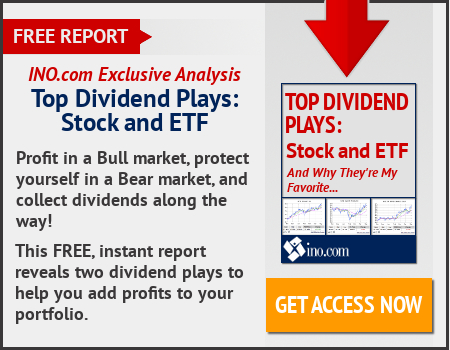 Mario Draghi reaffirmed that the euro is irreversible in a defense of the single currency against populists who reject it. "L'euro e' irrevocabile, the euro is irrevocable," the ECB pres said at the European Parliament, using both his native Italian & English. "Questo e' il trattato, this is the treaty." Draghi has made the claim multiple times before, but the issue of whether & how a country can leave the single currency returned to the fore after French presidential candidate Marine Le Pen said she would take France out of the euro if elected. Even after Greece & its European partners stepped back from the brink of a split in the summer of 2015, the procedures for a euro exit remain undefined & the repercussions of such a move are near impossible to gauge. The question of a euro exit has also flared in Italy, where the Five Star Movement -- which is running close to the leading Democrat Party in polls, favors a referendum on membership. Draghi declined to say what the cost would be for a country that decided to leave the bloc, a debate sparked by a Jan18 letter he sent to EU lawmakers Marco Valli & Marco Zanni. "If a country were to leave the Eurosystem, its national central bank's claims on or liabilities to the ECB would need to be settled in full," Draghi wrote. "I wanted to bring up the issue of exit from the euro and how it can happen," he said. "Draghi has now clearly admitted that such an exit is possible and now there is need to have more clarity about the cost. I'm sure that in case of Italy's exit from the euro, benefits exceed costs." In the European Parliament, Valli asked whether the "liabilities" that Draghi referred to are the imbalances in the euro-area payment-settlement system, known as Target2. Such imbalances were seen by some commentators during the region's sovereign debt crisis as a sign of the unsustainable tension between debtor & creditor countries. Draghi demurred. "I cannot answer a question that is based on hypotheses, on assumptions which are not foreseen" by the EU treaties, he said. "What I could do is send you a written answer which compares our Target2 system with the Federal Reserve-based system."
Draghi Says the Euro Is Irreversible
Gold futures surged to the highest in more than 2 months as investors grow wary about the possible impact Trump's domestic & intl policies. US wage growth slowed last month, reducing the odds of Fed rate increases this year & sending bullion to the biggest weekly gain since Jun. Uncertainty about Trump's fiscal stimulus policies & his administration's spats with traditional allies helped push hedge funds' bullish bets on gold to the most in almost 2 months. Gold futures for Apr advanced 0.8% to $1230 an ounce. Bullion has risen almost 7% this year as investors seek a haven amid Trump's recent public disagreements with countries including Germany, Japan, Mexico & China. Traders are cautious that Trump's policies -- aimed at paring regulation, cutting taxes & keeping jobs within US borders -- may not move forward as quickly as anticipated. Holdings in SPDR Gold Shares, the largest exchange-traded fund backed by bullion, rose for 3 straight days thru Fri, the longest stretch of gains since Oct (prior to the election).
Gold Climbs to Two-Month High on Policy Concerns
Food service company Sysco, a Dividend Aristocrat, had EPS of 50¢, in its fiscal Q2, up from 48¢ in the year- earlier period. Adjusted EPS came to 58¢. topping the 54¢ consensus. Sales climbed to $13.5B from $12.2B, matching the estimate of $13.5B. US sales came to $9.1B, down 0.5%, while intl operations came to $2.6B, double$1.3B a year ago. The stock dropped 1.34. If you would like to learn more about SYY, click on this link:
club.ino.com/trend/analysis/stock/SYY?a_aid=CD3289&a_bid=6ae5b6f7
Sysco (SYY)
Oil fell more than 1% as a stronger $, ample US supplies & excess speculative length outweighed OPEC output curbs & rising tensions between the US & Iran. US West Texas Intermediate crude fell 67¢ (1.2%) to $53.16. Oil prices, while supported by OPEC supply cuts since the start of the year & a new spike in tension between Iran & the US, are struggling for new direction. The Trump administration's new sanctions against Iran, though not affecting oil output, raised concern about the potential for further developments that could hinder export growth in OPEC's 3rd-largest producer. Tension between Tehran & DC has risen since an Iranian missile test that prompted the US to impose sanctions on individuals & entities linked to the Revolutionary Guards. Iran has been raising crude output since most intl sanctions over its nuclear program were lifted in 2016. Tehran is exempt from the OPEC supply cuts. The EIA said last week that US crude inventories have built sharply for 4 straight weeks, while data showed on Fri that the number of oil drilling rigs in the US rose to the highest level since Oct 2015. US crude futures, however, have well supported with WTI futures posting gains in 7 of the past 8 weeks.
Oil Slips Lower as Dollar Strength Counters OPEC Cuts
Stocks are edgy with the divisive goings on in DC & now, the dispute over Iran's missile launches. The Dow is stuck in a rut once again. Last year it was under 19K for much of the year. Currently it's in a rut above 20K. Gold has had a nice run in the last 2 months, although it's below highs in 2014 & 2015 (not to mention prior years). Gold buying represents betting against the stock market. So far the Dow, along with other popular averages, remains near record highs. Optimism about the future of the US economy remains high. Those thoughts are being tested by current events. The venturesome keep buying stocks & nervous investors are buying gold. Both sides won't be able to win.
Dow Jones Industrials