Dow gave back 6, advancers slightly ahead of decliners & NAZ was down 6. The MLP index was fractionally higher to the 334s & the REIT index climbed 3+ to the 339s. Junk bond funds crawled higher & Treasuries had tiny gains. Oil was lower, still in the 53s, & gold added 9 to 1217 on growing uncertainty in the stock market.
Dow Jones Industrials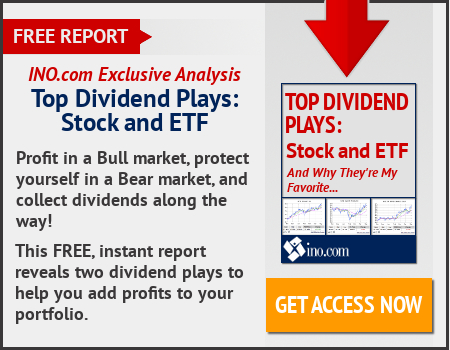 Shares of Delta Air Lines slumped, after the air carrier's Jan performance data showed that supply growth outpaced demand. Total system traffic rose 0.4% to 15.34B revenue passenger miles, while capacity increased 0.6% to 19.26B available seat miles. That pushed load factor down to 81.2% from 81.3%, with domestic load factor declining 30 basis points to 80.8% & intl load factor rising 10 basis points to 81.8%. The stock lost 13¢. If you would like to learn more on DAL, click on this link:
club.ino.com/trend/analysis/stock/DAL?a_aid=CD3289&a_bid=6ae5b6f7
Delta Air Lines (DAL)
Merck shares surged after company earnings numbers appeared to show its blockbuster Keytruda cancer drug beat expectations. But on the earnings call, management said Q4 sales for the drug included a one-time adjustment of $40M in revenue "that had previously been deferred." As result Keytruda Q4 revenue was $443M, below the estimate of $470M. The Keytruda revenue number, at $483M, a 125% increase from the year-earlier period, had previously appeared to be "the most important positive." The stock rose 2.07. If you would like to learn more on MRK, click on this link:
club.ino.com/trend/analysis/stock/MRK?a_aid=CD3289&a_bid=6ae5b6f7
Merck (MRK)
US stocks fell in late PM trading, after edging up briefly, as investors turned wary following Trump's latest protectionist comments. Trump in a meeting with key lawmakers said he would like to speed up talks to either renegotiate or replace the North American Free Trade Agreement (NAFTA). Investors are also assessing possible consequences of Trump's other comments, including labeling a refugee swap agreement with staunch ally Australia as a "dumb deal" & putting Iran "on notice" for firing a ballistic missile. US equities had enjoyed a frenetic post-election rally on bets that Trump would usher in an era of growth, stimulating the economy thru tax cuts, simpler regulations & higher infrastructure spending. However, the rally has been unraveling in the past weeks as his priorities, such as imposing restriction on travel to the US & withdrawing from a trade deal, have caused uncertainty & made it hard for investors to have conviction in the equity market.
Wall St Slips as Investors Digest Trump's Trade Comments
Oil futures fell to mark the first loss in 3 sessions as traders continued to weigh progress with global crude production cuts against concerns over the potential for a sizable increase in US output. Mar West Texas Intermediate crude fell 34¢ (0.6%) to settle at $53.54 a barrel, after gaining 2% yesterday.
Today was another indecisive day for stocks as traders adjust to twists & turns from the White House. This is a vastly different market than in the past 8 (even 16) years. Today Trump met with Harley Davidson's (HOG) execs & union leaders to learn more about that business. He is serious about adding jobs in the US. His cabinet nominees are very slowly being approved & the judge is meeting Congressional leaders ahead of his vote. Initial optimism in the stock market is becoming a little skeptical. There is much to get done & the reality of making it all happen is sinking in. The UC Berkley riot last night brought tweets about cutting fed funds. The unrest was over shutting down free speech. Very chilling! But Dow has been hanging in around 19.9K for 2 months, not bad when all is considered.
Dow Jones Industrials