Dow went up 37 (below today's highs), decliners over advancers 5-4 & NAZ gained 10. The MLP index gave back 2+ to the 333s & the REIT index lost 1 to the 339s. Junk bond funds were barely higher & Treasuries had a minor rally. Oil declined to the low 52s (more below) & gold crawled higher.
AMJ (Alerian MLP Index tracking fund)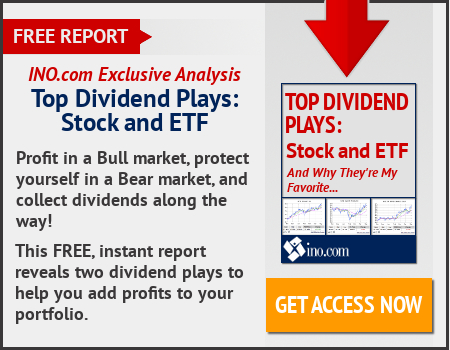 Job openings were little changed at still-elevated levels in Dec, signaling steady progress in US employment, a Labor Dept report showed. The number of positions waiting to be filled fell 4K to 5.501M (forecast was 5.58M), from 5.505M in Nov (revised from 5.52M), according to the Job Openings & Labor Turnover Survey (JOLTS). Hiring increased to 5.25M from 5.21M; the hiring rate held at 3.6%. 2.98M quit their jobs, down from 3.08M in the previous month; the quits rate fell to 2% from 2.1%. Layoffs rose to 1.64M, the highest since Aug, from 1.62M. The report reflects a steady labor market, in line with the jump in hiring shown in Jan payroll figures last week. While monthly job gains are expected to cool as the economy nears full employment, greater openings mean employers may need to boost pay further to attract or retain staff. There were 1.4 unemployed vying for every opening in Dec, compared with 1.9 when the recession began at the end of 2007. Manufacturing, retail, finance & health care & social assistance were among industries posting greater openings. In the 12 months thru Dec, the economy created a net 2.4M jobs, representing 62.5M hires & 60.1M separation.s
American consumer credit climbed less than forecast in Dec, closing out the smallest annual increase in household borrowing since 2013. The $14.2B advance last month followed a revised $25.2B jump in the prior month, Federal Reserve figures showed. Borrowing rose 6.4%. Consumer debt was restrained in Dec by a smaller advance in credit-card balances. Americans, emboldened by a steady pace of hiring & cheap financing, were still more willing to borrow for big-ticket purchases such as cars. The forecast called for a $20B increase in total consumer credit. The Nov reading was previously reported as an advance of $24.5B. Revolving debt, which includes credit cards, rose $2.4B following an $11.8B increase. Non-revolving debt, such as that for college tuition & the purchase of vehicles & mobile homes, climbed $11.8B after a $13.4B increase. Lending by the federal gov, mainly for student loans, rose $9.6B in Q4 before adjusting for seasonal variations. Loans for motor vehicles climbed $12.4B. The Fed's consumer credit report doesn't track debt secured by real estate, such as home equity lines of credit & home mortgages.
German industrial production unexpectedly fell in Dec as the timing of Christmas holidays damped manufacturing & construction. Output, adjusted for seasonal swings & inflation, dropped 3% from Nov, when it advanced a revised 0.5%, the Economy Ministry said. The volatile indicator's worst reading since early 2009 compares with a estimate for a 0.3% increase. Production was down 0.7% from a year earlier. The ministry confirmed assumptions that the decline was largely due to reduced workdays during the holiday season & said the data don't alter the gov's positive economic outlook. While business confidence slipped in Jan, unemployment dropped to a record low & a gauge of factory activity rose to a 3-year high. But even Europe's largest economy, the region's growth driver, faces a series of risks that may damp output in the coming months. Protectionist trade policies under the new US administration & complicated negotiations about the UK's post-Brexit relationship with the EU threaten to weigh on sentiment, just as a national election in Sep pits Chancellor Angela Merkel's ruling party against a strengthening populist movement. Output in Dec was damped by a 3.4% decline in manufacturing. Construction fell 1.7%, while energy production dropped 0.9%. This data come on the back of a report yesterday showing factory orders bounced the most since 2014 in Dec. The surge was driven by demand for investment goods & saw both domestic & export orders rising. That increase in orders & sentiment indicators "signal a revival of production growth in coming months." the Economy Ministry said.
German Industrial Output Unexpectedly Falls Most in 8 Years
The US Energy Information Administration raised its forecast on crude production & prices for this year, according to its latest Short-term Energy Outlook report. The EIA forecast US crude production at an average 9M barrels per day in 2017, up from an estimated 8.9M in 2016 & sees 2018 output climbing to 9.5M barrels a day. It forecast West Texas Intermediate crude at an average $53.46 a barrel this year, up from the previous forecast for $52.50 & Brent crude at $54.54 this year, up from $53.50. "Global oil supply and demand is now expected to be largely in balance during 2017 as the gradual increase in world oil inventories that has occurred over the last few years comes to an end," the acting EIA administrator said. Mar West Texas Intermediate crude continued to trade lower, down $1.04 (2%) at $51.97 a barrel.
This was not the day to set another record for the Dow. The mess in DC is hurting, among other things. Betsy DeVos was approved, but she only made it with a 51-50 vote. More nominees are awaiting their day in court. New legislation is needed to jump start the economy & these depts are leaderless. Maybe that's good. Less gov is generally a plus. But spinning wheels & going nowhere is never good. Setting a new record today would have been a good sign for the market.
Dow Jones Industrials