Dow gave back 10, advancers over decliners about 3-2 & NAZ was off 4. The MLP index dropped 1 to the 325s & the REIT index was fractionally higher in the 353s (closing in on its records highs). Junk bond funds crawled higher & Treasuries were sold. Oil rose (more below) & gold prices were flattish at 1258.
AMJ (Alerian MLP Index tracking fund)
Light Sweet Crude Oil Futures,A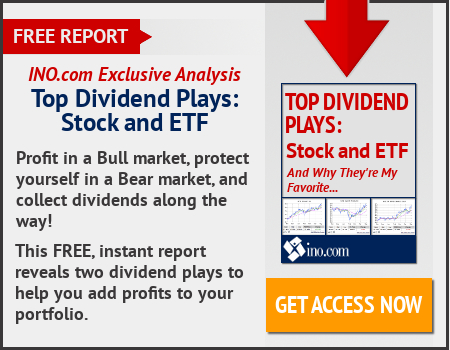 Orders for US durable goods rebounded in Jan, a sign companies remained upbeat at the start of the year. Bookings for goods meant to last at least three years rose 1.8% after a 0.8% decrease in Dec, Commerce Dept data showed. Bookings for non-military capital goods excluding aircraft, a proxy for future business investment, unexpectedly fell 0.4% after a 1.1% jump in the prior month (larger than previously estimated). Before Jan, demand for business equipment had shown marked improvement as companies grew more upbeat about the economy's prospects & global markets began recovering. Faster growth, along with corp tax reform & reduced regulations may spur investment, which has been a laggard during the current economic expansion. Even with the latest decline, bookings for capital equipment increased at an 8.9% annualized pace over the 3 months ended in Jan, the fastest since 2014. Such investment includes machinery, computers & communications gear. The forecast for total durable goods called for a 1.6% gain. Shipments of non-defense capital goods excluding aircraft, used in calculating GDP, fell 0.6% after rising 1.6%. The report also showed bookings for commercial aircraft jumped 69.9% after a 9.3% increase. Excluding transportation equipment, which is often volatile from month to month, orders fell 0.2% after a 0.9% gain. They were projected to climb 0.5%. Orders for military capital equipment rose 8% & demand for non-defense durable goods increased 1.5%.
Orders for Durable Goods in U.S. Rebounded 1.8% in January
China's blue chips posted their biggest single-day loss in 2 months after the securities regulator vowed to step up its campaign against speculation & hinted about loosening its grip on new share offerings. The blue-chip CSI300 index fell 0.8% to 3446, its sharpest drop since Dec 23, while the Shanghai Composite Index also weakened 0.8% to 3228. The chairman of the China Securities Regulatory Commission (CSRC) said that the country will focus on stable development of its capital markets this year. But limiting or halting initial share sales in order to stabilize the secondary market doesn't "solve the problems of long-term healthy development of capital markets," he added, stirring worries of increasing equity supply this year. The remarks followed a regulator's move over the weekend to punish the insurance unit of financial conglomerate Baoneng Group for speculative trading & a 3.48B yuan ($506M) penalty on an investor for market misbehavior.
Oil prices rose as investors showed record confidence in prices rising further, though gains were capped by the prospect of faster growth in US oil production. US West Texas Intermediate added 47¢ to $54.46. Investors raised their bets on rising Brent crude oil prices to a new high last week, breaking the 500,000-lot mark for the first time. Money managers also raised their bullish US crude futures & options positions in the latest week to the highest on record. Investors now hold 951K lots' worth of crude futures & options, equivalent to nearly 1B barrels of oil & valued at more than $52B. Among the risks is the level of compliance to the deal between OPEC & other producers to bring down oil output by about 1.8M barrels per day (bpd). OPEC's record compliance with the deal has surprised the market & the biggest laggards, the United Arab Emirates & Iraq, have pledged to catch up with their targets. The International Energy Agency put OPEC's average compliance at a record 90% in Jan. Based production surveys, compliance now stands at 88%. Looming over the success of the deal is the reaction of US shale producers to rising prices & their ability to increase output. US drillers added 5 oil rigs last week to 602, the most since Oct 2015. Over the past 2 weeks the US implied shale oil rig count went up by 15.
Oil Gains as Bullish Bets on Rising Prices Hit Record High
Tomorrow evening Trump will address Congress. Among many topics, the ones getting the most attention will be on repealing ObamaCare & his tax plan. The general idea on taxes will be to simplify the form to only 3 tax brackets that will reduce taxes & lower corp taxes. Plans to pay for these changes are unclear presently. Traders will likely take a rest, as they wait to hear what he has to say. But the popular stock averages remain essentially at record highs.
Dow Jones Industrials