Dow is 18 higher to another record, decliners a little ahead of advancers & NAZ lost 28. The MLP index fell 1+ to 329 (but still sideways for many months) & the REIT index was fractionally lower to the 348s. Junk bond funds hardly budged & Treasuries crawled a little higher. Oil shot up 1+ to the 54s & gold jumped up 15 to 1248 (near a 3 month high).
AMJ (Alerian MLP Index tracking fund)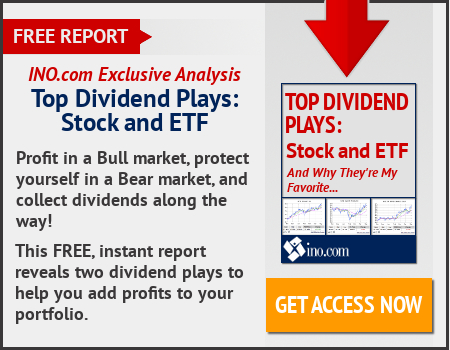 The number of Americans filing for unemployment benefits increased last week, while staying within a range that shows subdued layoffs. Jobless claims rose 6K to 244K, a report from the Labor Dept showed. The 4-week average declined to the lowest level since 1973. A tight labor market & growing economy are prompting companies to hold on to employees, setting the stage for larger wage gains. Last week included the 12th of the month, which coincides with the period the Labor Dept surveys employers to calculate monthly payroll data. The 4-week moving average decreased 4K to 241K, the lowest since 1973. The average is lower than the 247K during the comparable period in Jan. The forecast called for 240K applications. The latest tally marks 103 straight weeks of claims below 300K, the level considered consistent with a healthy labor market. The number continuing to receive jobless benefits dropped 17K to 2.06M & the unemployment rate among people eligible for benefits held at 1.5%.
Claims for Jobless Benefits in U.S. Point to Firm Job Market
Treasury Secretary Steven Mnuchin said the administration is "focused on an aggressive timeline" to produce a tax reform plan by Aug. "Tax reform is our number one objective. We think it's absolutely critical to getting to economic growth," Mnuchin said. "There's trillions of dollars offshore that will come back and this will create jobs [and] this will create investment and we need to make sure our U.S. businesses are competitive." Trump's economic team is also looking at border tax issues, while also working with businesses & House Speaker Paul Ryan to create a combined plan with Congress, he said. "When we go to pass this, we are going to have a plan that we all agree with and we are reaching out to a lot people… We are getting feedback from a lot of different areas," he added. "We are going to make this a very competitive plan for businesses here." The tax plan & changes to regulatory reform will use 'dynamic scoring' to boost growth and revenues. Mnuchin did caution that Trump's policies will have limited impact this year but will boost growth in 2018.
Pres Trump, who has vowed to stop US manufacturing from disappearing overseas, will seek job-creation advice from at least 5 companies that are laying off thousands of workers as they shift production abroad. Execs are among a group of business leaders due to meet with Trump to discuss how to help the president deliver on his promise to increase factory employment. About 2+K US workers stand to lose their jobs within the next 2 years as a result of offshoring, according to the Labor Dept's Trade Adjustment Assistance Program, which provides retraining benefits to workers displaced by global trade. The companies confirmed the planned job cuts. The lost jobs amount to a small fraction of the hundreds of thousands of US workers employed by those involved in the meeting. On the campaign trail & in the White House, Trump has painted globalization as a zero-sum game that has enriched low-wage countries while leaving the US littered with abandoned factories & underemployed workers. He has threatened to tax companies that offshore US jobs. The experience of companies on Trump's task force, however, shows the reality is more complex in a world where they are serving customers across the globe. Several said they were creating many new US factory jobs even as they move work to other countries. Trump plans to meet business leaders to hear their reasons for "why they're going offshore," said a White House aide said.
When the Treasury Secretary speaks, markets listen. Tax reform is complicated & political. But the administration wants to make it happen, although it will be first felt next year. Traders are assessing the situation. Meanwhile popular stocks averages are near record highs & the Dow inched up to a new record today.
Dow Jones Industrials