Dow gained 65, advancers over decliners 4-3 & NAZ went up 26. The MLP index added 2+ to the 332s & the REIT index went up 1+ to the 341s. Junk bond funds were mixed & Treasuries declined. Oil rose to the 53s & gold was lower (still above 1200) as stocks were purchased.
AMJ (Alerian MLP Index tracking fund)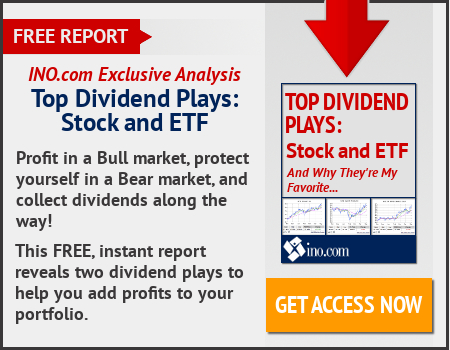 Companies last month added the most workers to payrolls since Jun on pickups in services & manufacturing jobs, data from the ADP Research Institute. Private payrolls climbed 246K (forecast was 168K) after a revised 151K gain in Dec. Goods-producing industries, which include manufacturers & builders, increased headcounts by 46K, the most in 2 years, after a rise of 4K. Service providers boosted payrolls 201K following a 147K gain. With demand rising throughout the economy, companies are likely to continue adding workers at a steady pace, especially following a jump in business optimism on the heels of Trump's victory. Hiring occurred across all business sizes & most industries. "2017 got off to a strong start in the job market," Mark Zandi, chief economist at Moody's Analytics, said. Moody's produces the figures with ADP. "Job growth is solid across most industries and company sizes. Even the energy sector is adding to payrolls again."
Euro-area manufacturing expanded at the strongest pace in nearly 6 years, with firm order growth signaling a build-up of underlying price pressures. A Purchasing Managers' Index climbed to 55.2 in Jan, IHS Markit said. The reading compares with a flash estimate of 55.1 & is up from 54.9 in Dec. A weaker € & more expensive global commodities raised companies' input costs, while high demand drove price growth to the fastest pace in 5½ years. With "signs of demand running ahead of supply," there are hints of a "tentative build-up of core inflationary pressures," said Chris Williamson, chief business economist at IHS Markit. "If current growth of manufacturing activity and the associated rise in prices is sustained, rhetoric at the ECB is likely to become more hawkish." The report follows data yesterday showing euro-area inflation accelerated to 1.8% last month, effectively reaching a level the ECB defines as price stability. The pickup is unlikely to assuage concerns expressed by ECB pres Mario Draghi that underlying cost pressures remain weak amid downside economic risks in a politically tumultuous year. Manufacturing expanded at the fastest pace in Austria, the Netherlands & Germany. French industrial activity gathered pace, while Greece's downturn worsened. The 19-nation euro economy grew 0.5% in Q4-2016, the fastest pace in 3 qts & unemployment fell to the lowest since 2009. Economic confidence jumped to a 6-year high in Jan."Euro-zone manufacturing is off to a strong start to the year," said Williamson. "Optimism about the year ahead has risen to the highest since the region's debt crisis, suggesting companies are maintaining a buoyant mood despite the heightened political uncertainty caused by Brexit and looming general elections."
Euro-Area Manufacturing Picks Up as Demand Drives Prices Higher
General Motors (GM) & Ford (F) posted declines in Jan auto sales amid what is expected to be a broader cooling in demand following brisk sales in the prior month that is creating a glut on dealer lots. GM sold 196K vehicles, compared with 204K a year ago, for a sales decline of 3.8%. Retail sales declined 4.9%. Ford's sales, meanwhile, edged 0.7% lower to 171K. It reported its retail sales climbed 6% while fleet sales declined 13%. Ford said its popular F-series pick up trucks, up 13%, saw their best sales start for the year since 2004. GM said its Jan 31 inventory was equivalent to more than 100 days' of supply, reflecting a broader spike in dealer stock for the industry. High inventories have traditionally led to discounting & layoffs. Dec, fueled by record incentive-spending by auto makers, was among the best months for US light-vehicle sales in history, helping the industry set a 2nd-consecutive annual sales record. Auto makers are planning to build slightly more vehicles in North America in Q1 than the same period a year ago, signaling optimism that 2017 full-year sales will remain in the 17.5M range that was reached in each of the past 2 years.
The chart below shows the Dow is where it was 2 months ago, near 19.9K. Trump's first few days in office have seen a lot of action from the new pres & some has ruffled feathers. However the stock market has taken his new thinking about solving problems in stride. There will be a major fight by the Dems over his supreme court nominee, but he should be approved & market attention will shift to other fights.
Dow Jones Industrials