Dow lost 6, decliners ahead of advancers 4-3 & NAZ fell 16. The MLP index rose 1+ to the 326s & the REIT index was off 1+ to the 353s. Junk bond funds were flattish & Treasuries crawled higher. Oil declined (more below) & gold was off a tad, remaining near recent highs.
Dow Jones Industrials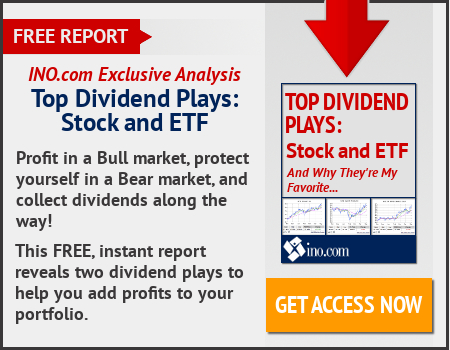 The US economy grew in Q4 at a 1.9% pace, unchanged from an initial estimate, as slower investment by businesses & state & local agencies offset stronger household purchases. The gain in GDP was smaller than the forecast for a 2.1% annualized rate. Consumer spending, the biggest part of the economy, rose 3%, more than projected, Commerce Dept data showed. The results reinforce the leading role that consumers continue to play in the current expansion, helped by a tight job market, low borrowing costs & rising confidence. Optimism that Trump will lower taxes, reduce regulation & rebuild infrastructure may also encourage businesses to step up investment this year, contributing to growth. The economy expanded at a 3.5% pace in Q3. The revision of GDP growth 1.9% is about in line with the average 2% pace of the current expansion which began in mid-2009. Trump aims to double the pace of growth & may provide details in his address to Congress. Treasury Secretary Steven Mnuchin has said new policies will lead to expansion of 3% or higher, while the White House website pledges a "return to 4 percent annual economic growth." At the same time, Mnuchin has played down expectations that Trump will boost growth right away, saying last week that reaching 3% expansion could come later in 2018 as policy changes take effect.
U.S. Economy Grew 1.9% in Quarter, Unchanged From Early Estimate
Global oil prices dipped but continued to trade in a tight range, with OPEC-led output cuts offset by increasing crude production from the US. OPEC has so far surprised the market by showing record compliance with oil-output curbs, & could improve in coming months as the biggest laggards, the United Arab Emirates & Iraq, pledge to catch up quickly with their targets. But while the Nov 30 agreement to reduce production prompted oil prices to rise $10 a barrel, they have been trading in a narrow $3 range in recent weeks. West Texas Intermediate crude oil futures traded several cents on either side of the previous day's close earlier but has since dipped. The US benchmark was 49¢ lower at $53.5.
Home prices grew at the fastest rate in 2½ years in Dec, shrugging off higher interest rates to cap a year of robust growth. The S&P CoreLogic Case-Shiller Indices, covering the entire nation rose 5.8% in the 12 months ended in Dec, compared to a 5.6% year-over-year increase reported in Nov. The 10-city index gained 4.9% over the year, up from 4.4% the prior month & the 20-city index gained 5.6% year-over-year, compared to a 5.2% increase in Nov. The increase beat the expectations for the 20-city index to rise 5.4%. The hottest markets in the country remain concentrated in the northwest, as many buyers priced out of the Silicon Valley area flee to secondary tech hubs. Home prices hit a new record in Sep & have continued climbing by more than 5% year-over-year since then, driven by strong demand & a shortage of homes for sale. Inventory in Dec hit its lowest level since 1999, when the National Association of Realtors started tracking the data. The number of homes for sale was down 7.1% in January compared to a year earlier. "With all 20 cities seeing prices rise over the last year, questions about whether this is a normal housing market or if prices could be heading for a fall are natural," said David Blitzer, managing director at S&P Dow Jones Indices. While Blitzer said the rate of appreciation is much higher than the average pace of 1.3% since 1975, it still remains within a normal range. "Home prices are rising, but the speed is not alarming," he added.
The stock market is taking it easing, waiting for Trump to give his speech tonight. He will talk about where the economy is headed. His budget plans will be just that. They are only plans. Congress is charge of spending & the final budget will be approved in the coming months. Also, the federal debt ceiling needs to be increased. Mar 15 is the preliminary deadline, although it can be delayed for a few weeks. That is a very hot potato.
Dow Jones Industrials