Dow jumped up 80, advancers over decliners 4-3 & NAZ added 22. The MLP index fell 1+ to the 334s & the REIT index went up 1 to the 341s. Junk bond funds were mixed & Treasuries crawled higher. Oil declined to the 52s & gold edged higher while stocks were also rising.
AMJ (Alerian MLP Index tracking fund)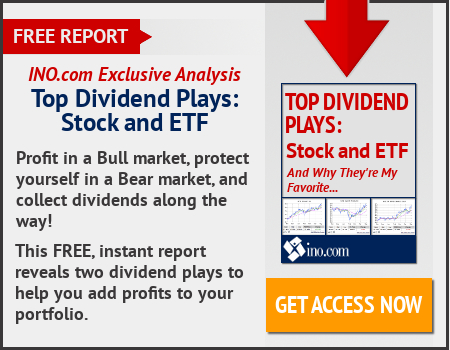 China's foreign-currency reserves edged just below $3T in Jan, falling to the lowest since early 2011 after the yuan capped its steepest annual decline in 2 decades.Rese rves fell $12.3B to $2.998T the People's Bank of China said. That compares with a $3.004T estimate. The central bank's intervention in foreign-exchange markets drove the drop, as did seasonal factors such as high demand for other currencies during the week-long Lunar New Year holiday, the State Administration of Foreign Exchange said. Further erosion of the world's largest stockpile may prompt policy makers again to tighten measures for controlling outflows & on companies transferring money to other countries. Authorities recently rolled out stricter requirements for citizens converting yuan into foreign currencies as the annual $50K foreign exchange quota for individuals reset Jan 1.
The US trade deficit widened last year to the biggest since 2012 as exports fell more than imports, though a narrowing gap in Dec suggests demand is stabilizing overseas for American goods. For all of 2016, the deficit increased 0.4% to $502.3B, including a wider annual gap with Mexico & a smaller one with China, Commerce Dept figures showed. The monthly shortfall shrank 3.2% to $44.3B. The forecast called for a deficit of $45B in Dec. While a bigger annual deficit reflects Trump's concern that other nations are benefiting from jobs & manufacturing at America's expense, an improving economy makes it tough to shrink the gap as steady US consumer spending drives imports. Dec had the strongest monthly gain in exports in 4 years, while imports rose the most since Jun. For all of last year, exports declined 2.3%, while imports fell 1.8%. Exports in Dec increased 2.7%, the most since Sep 2012, to $190.7B, on higher sales of commercial aircraft & industrial supplies. Imports rose 1.5% to $235B on purchases of motor vehicles & materials used in manufacturing. Excluding petroleum, the trade shortfall narrowed to $38.2B from $39.7B. After eliminating the influence of prices, which renders the numbers used to calculate GDP, the trade deficit shrank to $62.3B from $63.9B in the prior month. Net exports subtracted 1.7 percentage points from Q4 GDP, the most since Q2-2010. The wider trade deficit followed a spike in soybean shipments that boosted exports in Q3. The economy grew at a 1.9% annualized rate in Q4. The trade data also showed the deficit with China shrank to $347B from $367B. The shortfall with Mexico expanded to a 5-year high of $63.2B, from $60.7B in 2015.
Greece's 2-year note yields neared 10% as a quarrel between the nation's creditors over its fiscal targets boosted concern the country is running out of time to complete yet another review of its bailout program before Europe gears up for a busy election season beginning in Mar. Yields on the notes due in 2019 rose 84 basis points to 9.77%, the highest since Sep. The notes were sold in Apr 2014 as part of a series of flagship sales that marked Greece's brief return from market exile. Greece won't meet fiscal surplus targets set by its euro-area creditors, the IMF said yesterday, after executive directors met to discuss the fund's annual assessment of the nation's economy. The IMF's assumptions aren't based in reality & don't take into account the reform of Greece's public finances, according to a EU leaker. The impasse is the latest in a long line of disputes that have buffeted Greek securities since the nation regained market access. While the nation's bonds trade with thin volumes & have a largely specialized investor base, flare-ups in its debt talks have previously spilled into other markets, spurring increased volatility. The yield on the 2019 notes, which was below 4% in 2014, climbed to as much as 37% in 2015, when failed negotiations led to a referendum that threatened Greece's position in the euro-area.
Greek Two-Year Yields Approach 10% Amid IMF Standoff With EU
This is a strange rally. Stocks are at record levels while market breadth is unimpressive. Gold is strong (negative bets on the stock market) & even Treasuries (additional negative bets on stocks) were not sold today. DC is sharply divided with most of Trump's nominees awaiting confirmation. Emotions are high (positive) & they are carrying the day. However this is a very fragile rally & the dark cloud over Greece is becoming a bigger worry for the stock market.
Dow Jones Industrials