Dow soared 186, advancers over decliners better than 3-1 & NAZ gained 28. The MLP index went up 1+ to the 336s & the REIT index went up 1+ to the 341s. Junk bond funds inched higher & Treasuries were a little lower. Oil climbed higher in the 53s (more below) & gold was flattish at 1219.
AMJ (Alerian MLP Index tracking fund)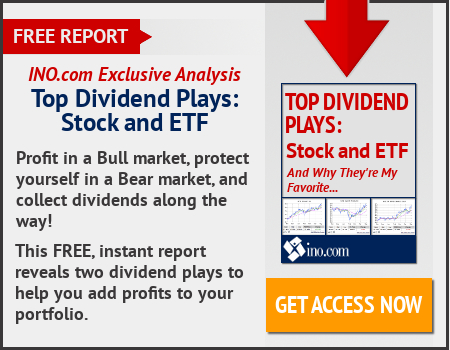 The US imposed fresh sanctions on Iran as pres Trump seeks to punish the country for its ballistic missile program after warning the Iran that it is "playing with fire." The Treasury Dept published a list of 13 individuals & 12 entities facing new restrictions for supporting the missile program, having links to terrorism or providing support for Iran's hard-line Islamic Revolutionary Guard. The entities include companies based in Tehran, UAE, Lebanon & China. The Trump administration has sought to take a harder line on Iran, banning its citizens from entering the US & accusing the nation of interfering in the affairs of US allies in the Middle East. But the sanctions announced were limited in scope, serving mostly as a warning signal. The sanctions wouldn't affect a deal signed between Boeing (BA, a Dow stock) & Iran's national carrier in Dec. The agreement to sell 80 planes is valued at $16.6B, the first of its kind since 1979. "This action reflects the United States' commitment to enforcing sanctions on Iran with respect to its ballistic missile program and destabilizing activities in the region," the Treasury Dept said. It called the actions "fully consistent" with a nuclear accord Iran reached with the US & other world powers. While Trump's decision to take action against Iran early in his administration pleased US lawmakers in both parties who were never comfortable with Obama's tentative rapprochement with Iran, it could unsettle domestic Iranian politics as pres Hassan Rouhani seeks re-election in May. Another administration official said the sanctions were pulled together after extensive consultation between various gov agencies & the National Security council . The official said the US wants to work with Iran when it abides by its intl commitments, but will continue to pressure Iran to change its behavior. "Iran is playing with fire -- they don't appreciate how 'kind' President Obama was to them. Not me!," Trump tweeted this AM. Echoing that sentiment, National Security Adviser Michael Flynn said after the sanctions were announced that "the days of turning a blind eye to Iran's hostile and belligerent actions toward the United States and the world community are over."
U.S. Imposes New Sanctions on Iran in Wake of Missile Tests
Federal Reserve Bank of San Francisco presi John Williams said raising interest rates in Mar might make sense from a risk-management standpoint & reiterated that 3 hikes this year is a reasonable guess. "There are some arguments for, potentially, if the data are coming in consistent with my view, that March makes sense. First of all, if you're going to have three rate increases, you have to have them at some point," he said. "There's some optionality to moving sooner rather than waiting this year," he added. "Three rate increases, like I said, it's a reasonable guess, a reasonable perspective to have as a base case. But honestly, I think there's a lot of potential that this economy is going to perhaps get more of a boost than the base case." He also noted that there could be arguments for "caution" that would support holding off in Mar & waiting to collect more information. Williams used a tennis analogy to describe how the Fed was well-positioned to respond to events that might speed or slow their expectations for rate increases. "Three might be right in the middle of the court, but if we were to contemplate raising rates sooner and getting a start on that, then we would have the optionality," he said. "We can slow down if the economy doesn't do as much, but if we get these upside risks we're well-positioned to increase more." Williams said today's jobs report was consistent with others he has seen in recent months showing a labor market arguably at full employment. He also said prices are moving toward achieving the Fed's 2nd goal, stable inflation around 2%. "Trimmed mean PCE inflation is at 1.8 percent, other measures of inflation are moving up. Given what's happened with oil prices, we're going to see overall inflation be at 2 percent in the next few months," he added.
Oil prices jumped after the US imposed sanctions on some Iranian individuals & entities, days after the White House put Tehran "on notice" over a ballistic missile test. Front month US West Texas Intermediate crude futures climbed 24¢ to $53.78, after closing 34¢ down yesterday. The contract is up nearly 1% on the week. This is the first move by the administration against Iran & follows Trump's vows during the 2016 campaign to get tough on Iran. The sanctions were an "initial step" in response to Iran's "provocative behavior," suggesting more could follow if Tehran does not curb its ballistic missile program & continues support for Houthi militia in Yemen. The news added to volatility in what had already been a day of choppy trading. Analysts said the market is torn between promised cuts from OPEC & fears over rising US shale oil production.
Oil Pushes Higher as U.S. Treasury Announces Sanctions on Iran
The Dow eked out a new record on the jobs report & comments by the Fed officials (above). Actually this news represents nothing new, but traders like how Trump is handling his job. Maybe his tough stand against Iran is encouraging to them, although it is also risky (especially if they shut off oil supplies). Longer term, Dow has been trending sideways for 2 months. However reaching a new high is always encouraging. And today it closed at its high.
Dow Jones Industrials