Dow was off 35, advancers over decliners 5-4 & NAZ gained 8. The MLP index fell 1 to the 332s & the REIT index was up 2+ to the 342s. Junk bond funds slid lower & Treasuries were purchased. Oil was up a little & gold continued to be strong (more on both below).
AMJ (Alerian MLP Index tracking fund)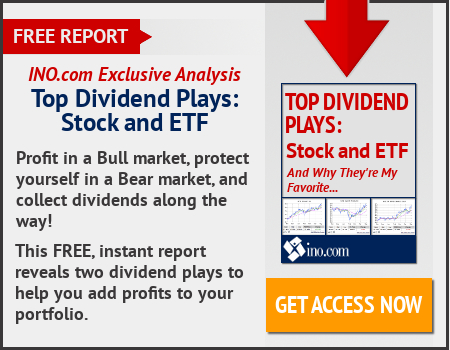 Pres Trump & Intel, a Dow stock, CEO Brian Krzanich announced plans for a major manufacturing facility in Arizona. A White House official described the planned facility as "the most advanced semiconductor facility in the world" & will employ 3K. Some chips that will be made there will be used in emerging technologies where INTC is seeking growth as its PC business matures. Those new areas include 5th generation or 5G networks as well as drones. "This will impact a wide spectrum of industries from automotive to health care," the White House official said. Its plans involve opening a manufacturing plant in Chandler (known as Fab 42) that was largely completed several years ago but never put in service. That facility drew praise from then-pres Obama in 2012 for its potential to bring more manufacturing jobs to the US. But the company announced in 2014 that plans had changed & the plant wouldn't be opening after all, amid changing market conditions. It wasn't immediately clear what role the Trump administration might be playing in facilitating the plant's opening. Trump & his aides talk often about reducing the cost of doing business in the US by easing regulatory & other burdens. The official said INTC officials are expected to emphasize the administration's tax & regulatory overhaul agenda. The stock was up pennies. If you would like to learn more about INTC, click on this link:
club.ino.com/trend/analysis/stock/INTC?a_aid=CD3289&a_bid=6ae5b6f7
Intel (INTC)
Gold rose for a 5th straight session to score its highest finish in almost 13 weeks. Uncertainty over Trump's political agenda helped fuel safe-haven demand for the precious metal. Apr gold rose $3.40 (0.3%) to settle at $1239, it's highest finish since Nov 10.
Oil prices settled with a gain for the first time in 3 sessions, with a sharp climb in gasoline prices leading energy futures higher. Data from the Energy Information Administration revealed a 13.8M-barrel weekly jump in US crude supplies-the 2nd-largest on record-but also showed an unexpected decline in gasoline inventories. Mar West Texas Intermediate crude rose 17¢ (0.3%) to settle at $52.34 a barrel.
The latest weekly survey of US advisors by Investors Intelligence, a provider of research & technical analysis, showed that the number of bulls rose to 62.7% last week, the highest level since Dec 2004. Investor Intelligence considers a number above 55% a danger zone, as it is a strong, contrarian warning of a potential market top. Advisors have been extremely bullish on US stocks for the past 11 straight weeks as the S&P 500 rose 7% over the past 3 months and is trading near all-time highs. Nearly a year ago, when stocks posted a sharp Jan-Feb decline, the bullish count fell as low as 24.7%. In the latest survey, the percentage of bearish advisors fell to 16.7% as they reacted to the recent market strength. That is the fewest bears since Aug 2015. Investor Intelligence said that advisor sentiment is a leading indicator & that excessive optimism most often peaks prior to the indices.
The craziness in DC is a major drag on the stock market. Instead of getting work done, the Dems are going to fight every move made by Trump. That is called chaos & the stock market does not like to see it. INTC's announcement about the AZ investment is an encouraging signal for the future of the US economy. But a dysfunctional DC is unnerving stocks. Investors are brave, keeping the Dow above 20K. The negative article about the bullishness on investor services should be noted.
Dow Jones Industrials