Dow lost chump change (opening lower but currently essentially even), decliners over advancers 5-4 & NAZ was off 5. The MLP index fell 2+ to 333 & the REIT index lost pennies at 350 (still near record highs). Junk bond funds were a little lower & Treasuries drifted lower. Oil retreated (more below) & gold was off a tad.
AMJ (Alerian MLP Index tracking fund)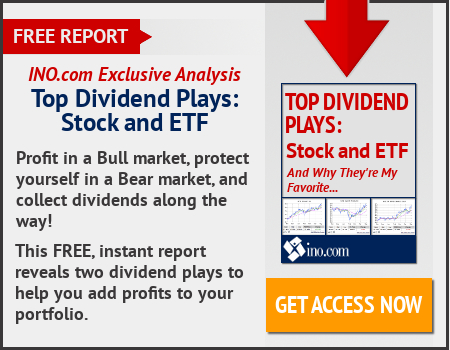 McDonald's, reeling from an industrywide restaurant slump & slowing growth from its all-day breakfast push, is looking to beverages to help perk up the business. The world's biggest food-service company, which last year focused its advertising on cheeseburgers & chicken sandwiches, plans to offer $1 sodas & $2 McCafe specialty drinks across the US. It's turning to higher-margin beverages at a time when cheap grocery prices are prodding more Americans to eat at home. The drink promotion may also help it cope with the eventual rebound in food costs. The company has been revamping its menu & marketing since Steve Easterbrook took the helm almost 2 years ago. Along with the introduction of all-day breakfast, Easterbrook has relied more on discounts & promotions across the country. Last year, the chain advertised 2-for-$2 & 2-for-$5 deals to bring back diners lost after nixing its popular Dollar Menu. MCD leads a $228B US fast-food industry that faces slackening growth. After increasing 2.4% last year, revenue gains will slow to 1.5% this year &1.6% in 2018, data from researcher IBISWorld show. The stock lost 92¢. If you would lilke to learn more about MCD, click on this link:
club.ino.com/trend/analysis/stock/MCD?a_aid=CD3289&a_bid=6ae5b6f7
McDonald's to Cut Prices on Drinks as Fast-Food Industry Slumps
McDonald's (MCD)
Toll Brothers reported higher-than-expected quarterly profit & revenue, helped by strong demand, & the company raised the low end of its deliveries forecast for the current year. The company now expects to sell 6700-7500 homes in fiscal 2017, compared with its previous forecast of 6500-7500 units. TOL, whose homes can cost more than $2M, said orders rose about 22% to 1522 homes in fiscal Q1. Orders are an indicator of future revenue for homebuilders. EPS declined 3.8% to 42¢ from a year earlier & revenue fell to $920.7M from $928.6M. Analysts had expected EPS of 35¢ on revenue of $902.5M. The stock shot up 2.12. If you would like to learn more about TOL, click on this link:
club.ino.com/trend/analysis/stock/TOL?a_aid=CD3289&a_bid=6ae5b6f7
Toll Brothers (TOL)
Global oil prices slipped as the $, in which payments for crude are made, rose but they traded broadly at multi-week highs after OPEC signaled optimism over its deal with other producers to curb output. The US West Texas Intermediate Apr crude contract , the new front-month future, was down 37¢ (0.7%) at $53.96 a barrel. Nevertheless, an agreement by major oil producers under the OPEC umbrella, which came into place at the start of this year, lent a floor to oil prices. Mohammad Barkindo, secretary general of OPEC, said that Jan data showed conformity from member countries in the output cut at above 90%. Adding to the bullish sentiment, hedge funds raised their combined net long position in the three main derivative contracts linked to Brent & WTI by 51M barrels last week, holding a net long position equivalent to a record 903M barrels of oil. The combined net long position has a notional valuation of more than $49B.
Oil Slips on Dollar Strength but Cushioned by OPEC Optimism
Not much going on today. Euro stocks are at 14 month highs & China shares at at a 3 day high. Even with all the turmoil in DC (not to mention the rest of the country), investors are feeling good & eager to bid up stock prices. However, the Reps will need to deliver meaningful legislation to help the economy so the market advance can continue.
Dow Jones Industrials