Dow shot up 118 (closing near the highs), advancers over decliners 5-2 & NAZ gained 27. The MLP index went up 1+ to the 335s & the REIT index rose 4+ to 350 (closing in on record highs). Junk bond funds remained little changed & Treasuries were essentially even. Oil moved up to the 54s (more below) & gold was off only 2 to 1236.
AMJ (Alerian MLP Index tracking fund)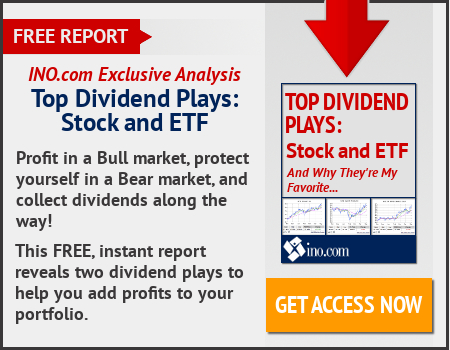 Historically low interest rates are here to stay, making it much harder for central banks in wealthy countries to prevent & limit recessions in the future, according to San Francisco Federal Reserve Bank pres John Williams. In his latest economic letter, Williams argued that a decline in the long-run economic growth rate of the US & other rich nations has depressed business investment, &d with it, interest rates. A low-rate world is "likely to be very persistent," as an aging population & lagging productivity hold down growth, he said. That's not to say that rates can't rise from current levels. In fact, he said 2 weeks ago that it might make sense for the Fed to increase borrowing costs next month given the performance of the economy. In the letter, Williams instead focused on the longer-term: the equilibrium interest rate, so-called r-star, that neither stokes nor slows the growth of the economy when it is operating at full potential. Fed officials lowered their estimate of the long-run neutral rate to 3 percent at the end of last year from 3.5% in Dec 2015. The decline in the natural rate "presents significant challenges for monetary policy and financial stability," he added. It means that central banks will have less room to cut rates if their economies are threatened by recession and will be more dependent on other unconventional tools. "In a low r-star world, what were once called 'extraordinary' policies -- like zero or negative interest rates, forward guidance, and balance sheet policies -- are likely to become the norm," he wrote.
Home Depot, a Dow stock, says home-improvement spending is hot & will continue to drive sales growth in 2017, shrugging off the impact that rising mortgage rates could have on the housing market. Homeowners are pouring money into do-it-yourself projects, & construction activity showed strong gains thru the end of last year. The company has reaped the benefits. It reported higher Q4 earnings & revenue than expected, driven by sales to both consumers & contractors. Sales momentum will continue into 2017, HD projected. CFO Carol Tome said there's a "long way to go" before higher mortgage rates cause any concern. "Overall GDP growth and the strength in the U.S. housing market should continue to support growth in our business," CEO Craig Menear added. The company's outlook calls for a 4.6% increase in both same-store sales & overall sales in 2017. Tome noted that early comparable sales in Feb were positive compared to last year. Even if mortgage rates continue to rise, they will likely remain below historical norms & continue to provide a catalyst for housing activity, Tome added. The stock went up 2.02. If you would like to learn more about HD, click on this link:
club.ino.com/trend/analysis/stock/HD?a_aid=CD3289&a_bid=6ae5b6f7
Home Depot (HD)
Wal-Mart Stores, another Dow stock, reported higher-than-expected US comparable sales, driven by higher customer traffic to stores & accelerating online activity. Sales at US stores open at least a year rose 1.8%, excluding fuel price fluctuations, ahead of the 1.3% forecast. Net income attributable to WMT fell to $3.76B in Q4 from $4.57B a year earlier, reflecting the impact from discontinued real estate projects & severance. Excluding items, EPS stood at $1.30, slightly ahead of the $1.29 forecast. US store visits rose 1.4%, compared with a year-earlier increase of 0.7%. Revenue rose 1% to $130.9B & excluding currency fluctuations, it stood at $133.6B. Online sales increased 29%, accelerating from Q3. That business added 80 basis points to Q4 comparable sales. The stock went up 2.08. If you would like to learn more about WMT, click on this link:
club.ino.com/trend/analysis/stock/WMT?a_aid=CD3289&a_bid=6ae5b6f7
Wal-Mart (WMT)
Oil prices rose about 2% to near 3-week highs after OPEC said it was sticking to its agreement to cut production & hoped compliance with the deal would be even higher as it expects other producers join its efforts to curb a global glut. OPEC Secretary General Mohammad Barkindo said that Jan data showed conformity from participating OPEC nations with output curbs had been above 90% & oil inventories would decline further this year. "All countries involved remain resolute in the determination to achieve a higher level of conformity," Barkindo said. Iran was allowed to boost output from its Oct level & it expects oil production to reach 4M barrels per day by mid-Apr. Iranian Oil Minister Zanganeh said that OPEC & non-OPEC oil producers are committed to the production cut. US Mar crude, which expires at the end of the session, was up 94¢ (1.8%) at $54.34, after peaking at $54.68, its highest since Jan. 3.
Oil Up as OPEC Chief Sees Higher Compliance with Cuts
After a long weekend, stocks began the shortened trading week on a very positive tone. However, gold & Treasuries (safe haven investments) were essentially even. Negative bets on the stock market rally remain strong. For the time being the bulls have control of the stock market as Dow is heading for 21K & NAZ has 6K in its sights.
Dow Jones Industrials