Dow retreated 33, decliners over advancers nearly 2-1 & NAZ gave back 16. The MLP index lost 1+ to the 336s & the REIT index added 3 to 346. Junk bond funds slid lower & Treasuries went up. Oil pulled back slightly & gold traded higher at 1240.
AMJ (Alerian MLP Index tracking fund)
Light Sweet Crude Oil Futures,A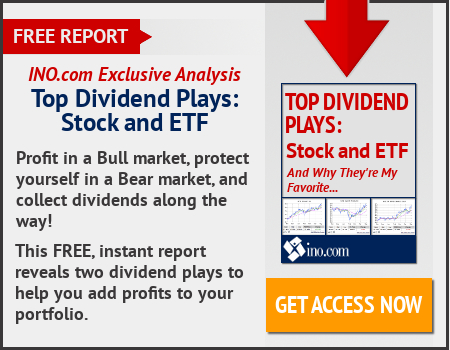 China's holdings of US Treasuries declined by the most on record last year, as the world's second-largest economy dipped into its foreign-exchange reserves to buttress the yuan. Japan, America' largest foreign creditor, trimmed its holdings for a 2nd straight year. A monthly Treasury Dept report showed China held $1.06T in gov bonds, notes & bills in Dec, up $9.1B from Nov but down $188B from a year earlier. It was the first monthly increase since May. The People's Bank of China, owner of the world's biggest foreign-exchange reserves, has burned through a ¼ of its war chest since 2014 in an effort to underpin the yuan & deter capital from fleeing the country. Chinese sales have made borrowing more costly for the US gov 10-year yields rose to 2.6% last year, from as low as 1.3%.
Fewer Americans than forecast filed last week applications for unemployment benefits, underscoring a vibrant labor market. Jobless claims rose 5K to 239K, according to the Labor Dept. The forecast called for 245K applications. Continuing claims fell slightly. The low number of applications mirrors a tight labor market in which demand for skilled & experienced workers is at a premium. The 4-week moving average edged up to 245K last week from 244K. The latest tally marked 102 straight weeks of claims below 300K the level consistent with a healthy labor market. The 161-week period that ended in 1970 was the longest such streak in records back to 1967. The number continuing to receive jobless benefits fell 3K to 2.08M & the unemployment rate among people eligible for benefits held at 1.5%.
Fed Vice Chair Stanley Fischer said the central bank is nearing its dual goals & seems to be headed for its anticipated monetary policy path, which officials' projections put at 3 increases this year. "I don't want to give you numbers on two or three, but this is consistent with what we had thought should be happening around now -- that is that we'd be moving closer to the 2 percent inflation rate, and that the labor market would continue to strengthen," Fischer said. "If those two things happen, we'll be on the path that we more or less expected." Fed officials upgraded their 2017 outlook in their most recent economic projections, adding an extra increase to the 2 that they predicted in Sep. Investors had expected this year's first hike to come in Jun until this week, when 2 days of relatively hawkish congressional testimony from Fed Chair Janet Yellen & a strong inflation reading for Jan boosted expectations for a rate increase as early as Mar or May. Fischer's views align with Yellen's in indicating the FOMC is drawing closer to a rate hike if the economy holds up. "At our upcoming meetings, the committee will evaluate whether employment and inflation are continuing to evolve in line with these expectations, in which case a further adjustment of the federal funds rate would likely be appropriate," Yellen said earlier this week. "Waiting too long to remove accommodation would be unwise, potentially requiring the FOMC to eventually raise rates rapidly." The Fed is trying to avoid hiking rates too quickly & choking off growth at a time when labor market tightness is translating into slightly higher wages. At the same time, officials don't want to allow the economy to heat up so much that inflation substantially overshoots their 2% goal. Fischer noted that wage growth has "started happening," calling the incoming data on pay "not far off of where we thought it would be."
Even the most bullish investors need a little time to take a pause in the stock market rise. Optimism behind the recent rally remains in place. But chaos in DC & a strong performance by gold is a reminder that the rally is overdue for a decline to let the nervous Nellies cash out their profits. The market is substantially overbought.
Dow Jones Industrials