Dow gave back 47, decliners over advancers 3-2 & the NAZ fell 16. The MLP index dropped 3+ to the 326s (1 month low) & the REIT index was up pennies in the 351s. Junk bond funds crawled higher & Treasuries rose, taking the yield on the 10 year Treasury down to 2.33%. Oil was lower & gold rose to multi month highs
AMJ (Alerian MLP Index tracking fund)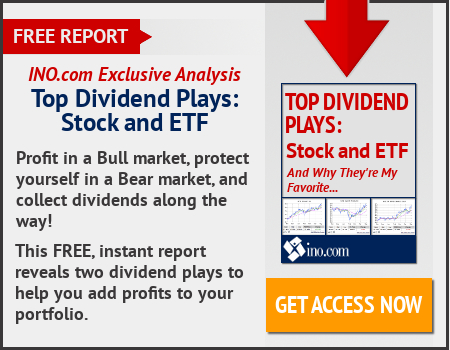 Consumer confidence fell for the first time since the election, as party lines divided Americans following a boost in enthusiasm for the new administration's economic policies. The Univ of Mich final index of sentiment for Feb dropped to 96.3 from 98.5 in Jan, which was the highest since 2004. That compares with the projection of 96 & a preliminary reading of 95.7. While confidence is still above pre-election levels, Dems & Reps are sharply divided on whether they expect a boom or bust, with independent voters leaning more toward optimism to boost the broader gauge. Dems were also more positive than Reps on their current financial situation; the opposite was the case for year-ahead views of finances. "Since neither recession nor robust growth is expected in 2017, both extremes must eventually converge," Richard Curtin, director of the consumer survey, said. The current conditions index, which measures Americans' perceptions of their personal finances, rose to 111.5 from 111.3 in the prior month. The preliminary reading was 111.2. The gauge of expectations 6 months from now dropped to 86.5 from 90.3 in Jan & compared with a preliminary Feb measure of 85.7. Respondents expected the inflation rate in the next year will be 2.7%, compared with 2.6% in the Jan survey. Over the next 5-10 years, they project a 2.5% rate of price growth, after 2.6% in the prior month.
Purchases of new US homes in Jan were slower than forecast, signaling an increase in mortgage rates may be giving some potential buyers pause. Sales climbed 3.7% to a 555K annualized pace, Commerce Dept data showed. The forecast called for a 571K rate. Purchases in the previous & months were revised lower. The figures indicate a more measured improvement in the housing market as buyers adjust to higher borrowing costs & prices. At the same time, steady income & job growth remain sources of support as the spring selling season approaches. The agency said there was 90% confidence that the change in purchases last month ranged from a 14.8% drop to a 22.2% increase, underscoring the volatility of the data. The median sales price of a new house rose 7.5% from Jan 2016 to $313K. New-home sales, which account for about 10% of the residential market, are tabulated when contracts are signed. That makes them a timelier barometer than transactions on existing homes. Sales of previously owned properties, tallied when contracts close, rose more than forecast in Jan to the highest level since Feb 2007, National Association of Realtors data showed Wed. Inventory reported its 20th consecutive year-over-year decline. Mortgage rates picked up since early Nov on speculation the economy will strengthen & Federal Reserve policy makers will keep raising interest rates this year.
JC Penney said it would close about 130-140 stores over the next few months & reported a bigger-than-expected drop in same-store sales for the holiday qtr. The company will also initiate a voluntary early retirement program for about 6K eligible employees & close 2 distribution facilities. The store closures come after larger rival Macy's (M) said in Nov it would shut 100 stores, as department stores struggle with weak demand for apparel & growing competition from online retailers. "We believe closing stores will also allow us to adjust our business to effectively compete against the growing threat of online retailers," CEO Marvin Ellison said. The stores being closed represent about 13-14% of the store base & account for less than 5% of annual sales. The company expects annual savings of about $200M from the cost-cutting measures & would take a related pre-tax charge of about $225M in H1. Sales at stores open more than a year fell 0.7% in Q4 ended Jan. 28, larger than the 0.5% drop estimated. EPS was 64¢, beating the estimate of 61¢. The stock fell 64¢ (9%). If you would like to learn more about JCP, click on this link:
club.ino.com/trend/analysis/stock/JCP?a_aid=CD3289&a_bid=6ae5b6f7
J.C. Penney (JCP)
The stock market needed a breather after the Dow had reached 10 straight record highs. Selling today is modest & does not change the market's overbought condition. Trump is doing a lot in DC & has been the major driver for stocks since he was elected. That will not change. However sluggish retail sales is beginning to haunt the market. But the bulls remain in command of the Trump rally.
Dow Jones Industrials