Dow lost 59 (still above 20K), decliners over advancers almost 2-1 & NAZ fell 15. The MLP index sank 4+ to 329 & the REIT index added 1+ to the 341s. Junk bond funds slid lower & Treasuries gained, taking the yield on the 10 year Treasury down to 2.34%. Oil was fractionally lower in the 52s & gold rose again (more below).
AMJ (Alerian MLP Index tracking fund)
Light Sweet Crude Oil Futures,M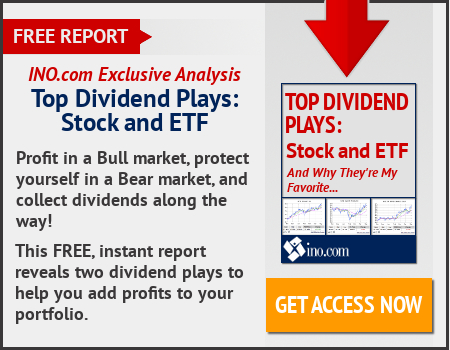 Greece pushed back against the IMF's view that the gov's economic reforms are heading off track. In official responses, the IMF Finance Minister said the fund's assessment was not based on recent evidence, while Bank of Greece governor Yannis Stournaras said it downplayed progress on the financial sector & was unduly pessimistic. Talks between Greece & creditors for the completion of the 2nd review of its €86B ($92B) bailout program have stalled over significant differences between the IMF & euro area on projections for Greece's economy, targets & debt sustainability. A deal between creditors is needed by a meeting of euro-area finance ministers on Feb. 20 before the Dutch elections on Mar 15. After that, reaching agreement could become even trickier. The impasse is the latest in a long line of disputes that have buffeted Greek securities since the nation regained market access. While the nation's bonds have a largely specialized investor base, flare-ups in its debt talks have previously spilled into other markets, spurring increased volatility. The yield on 2-year notes inched closer to 10% after jumping 80 basis points the day before as the quarrel fueled concern the country is running out of time to complete the review before the busy election season begins. Greece won't meet fiscal surplus targets set by its euro-area creditors, the IMF said, after executive directors met to discuss the fund's annual assessment of the nation's economy. The country's debt burden & gross financing needs may become "explosive" after 2030, the fund said. While the IMF is standing fast in its refusal to lend Greece more money as long as it deems the country's debt unsustainable, both debt restructuring & carrying on without the fund are outcomes that are politically unpalatable in many euro-area countries such as Germany, which also holds elections this year.
Greece Hits Back Against IMF as Bond Market Remains Spooked
Federal Reserve Bank of Minneapolis pres Neel Kashkari justified his vote last week to leave interest rates unchanged by saying inflation is in check & the US job market seems to have more room to improve. "We are still coming up somewhat short on our inflation mandate, and we may not have yet reached maximum employment," Kashkari said on the bank's website to explain his decision. "That suggests that somewhat accommodative monetary policy would still be appropriate to close those gaps." Kashkari took the unusual step of publishing an essay "to enhance transparency into my decision-making regarding monetary policy without adding to the cacophony." In his essay, the Minneapolis Fed chief said the strong $ will likely continue to put some downward pressure on inflation. "Overall, the global environment doesn't seem to be sending a strong signal for a change in U.S. interest rates," he added. It's also too soon to predict the impact of any economic policies that may be implemented by Trump's new administration & the Rep-controlled Congress. "I don't have much confidence in their ability to forecast fiscal policy given how little we know today," Kashkari said. "So I am not yet incorporating the markets' guesses about fiscal policy changes into my outlook for the economy."
Kashkari Says Economy Still Needs Low Rates as Inflation Lags
Gold reached a 3-month high as investors purchased metal thru the biggest exchange-traded fund for a 5th day, the longest buying spree since Jun. Holdings in the SPDR Gold Shares ETF rose 8.3 metric tons to 827 tons as of yesterday, the highest since Dec 20. Assets have rebounded from a 10-month low set in late Jan, helping gold prices extend their first annual gain since 2012. Bullion jumped 5.5% last month as a weaker $ & investor concerns over Trump's presidency combined with seasonal buying before the Lunar New Year. Gold's rally this week took it above its 100-day moving average, a sign to some traders & analysts who study chart patterns that prices may rise further. Bullion for immediate delivery added 0.3% at $1237 an ounce & the metal has gained in 7 of the past 9 days.
The Dow chart below shows it has not been able to break out of its sideways trend. It's also a little above where it was for most of last year, below 20K. Market optimism about the future of the economy remains strong based on what they hear from Trump. But reality keeps haunting his message. He is new & mistakes have been made. Cabinet appointees are struggling to get approved by Dems who are more interested in disrupting than putting forth a positive message. The Greek debt has returned. Then there is immigration mess which will linger for months. And more money is going into gold. But bulls are heartened that Dow hangs in there, essentially at record highs.
Dow Jones Industrials