Dow rose 118 to a new record, advancers over decliners about 2-1 & NAZ went up 32. The MLP index added 1+ to the 334 & the REIT index was up 1+ to the 343s. Junk bond funds were mixed & Treasuries remained weak. Oil rose to 53 & gold retreated.
AMJ (Alerian MLP Index tracking fund)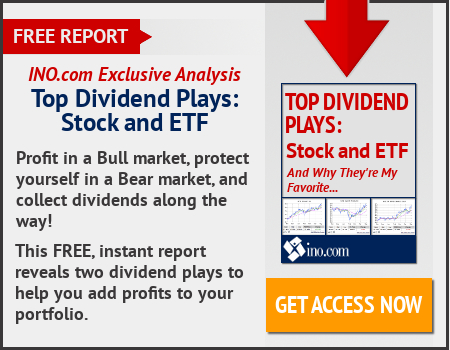 An announcement on tax reform is coming in a matter of weeks, Trump said today. His administration will soon provide more details on a much-anticipated plan to cut taxes, suggesting that corps will see a significant reduction in taxes. The remarks before a meeting with airline executives at the White House. We're going to … lower the overall tax burden on American businesses big-league. That's coming along very well. We're way ahead of schedule, I believe. We're going to be announcing something, I would say, over the next two or three weeks," he said. The announcement will outline a "comprehensive" plan that addresses both corporate and individual taxes. White House senior adviser Kellyanne Conway noted that pres George W. Bush signed a tax bill in Jun 2001, about 5 months after his inauguration & added that Trump's tax reform will be "more ambitious." "He's going to make good on that promise early in his administration," said Conway. "We're looking at the 1986 tax cuts by President Regan, we're looking at the realities of today's economy, the crushing unaffordability of everyday life many American families in the White House tell us about, and really taking the yoke off the businesses as well." Conway added, "we're very excited in the next couple weeks. The President said he'll make a statement, obviously working very closely with Capitol Hill, the leaders in both parties, on this matter." The federal corporate tax rate of 35%, the highest among developed economies, appears to be on the chopping block. Reps on Capitol Hill are working on a plan that would lower the rate to 20%, while Trump pitched a 15% corp tax rate during the campaign.
Pres Trump told US airlines he would help them compete with foreign carriers that are aided by their govs, a crucial signal of White House support for an industry campaign that began in 2015. "A lot of that competition is subsidized by governments, big league," Trump said at a White House meeting with the nation's largest airlines, air freight companies & airports. "I've heard that complaint from different people in this room. Probably about one hour after I got elected, I was inundated with calls from your industry and many other industries, because it's a very unfair situation." Active involvement by Trump would answer 2 years of prodding by America's largest airlines to act on claims that $50B in gov support have enabled 3 Persian Gulf carriers to compete unfairly. While Trump didn't name individual foreign companies, the US airlines last week asked to meet with Secretary of State Rex Tillerson to discuss their allegations against Emirates, Etihad Airways & Qatar Airways. Trump made his comments as part of a wide-ranging discussion in which he also called for improvements to airports, roads & rails. He didn't say what steps he might consider in regard to alleged aid. He said he.d seek to help domestic carriers while also encouraging investment by foreign airlines in the US.
Trump Tells Airline CEOs a 'Phenomenal' Tax Plan Is Coming
Federal Reserve Bank of St. Louis pres James Bullard said the central bank ought not rush to raising interest rates next month because uncertainty over the fiscal policies of the Trump administration clouds the US economic outlook. "It is unlikely that fiscal uncertainty will be meaningfully resolved by the March meeting, which is only a few weeks away," Bullard said. "Why not wait until that gets resolved?" The policy-making FOMC next meets Mar 14-15. Investors give roughly a one-in-4 chance of a qtr-point increase at that gathering, according to pricing in federal fund futures contracts, rising to around 68% by Jun. Bullard's caution compares to Philadelphia Fed President Patrick Harker & San Francisco's John Williams, who have said they see a rate hike as a possibility at next meeting. Officials projected 3 qtr-point increases this year. Bullard says he only projects one increase in 2017. He noted that while tax reform & infrastructure spending have the potential to boost growth, policies such as trade & immigration restrictions might subtract from expansion. The outline of fiscal policy will probably be clear by around Aug 1, based on prior new administrations, he said. "There is some downside risk as well as upside to the growth rate in the U.S. economy," Bullard added. "That is why we want to get some of the uncertainty resolved and see what the package is really going to be."
Coca-Cola's, a Dow stock & Dividend Aristocrat, bid to offer lower-calorie drinks & healthier options has yet to fix its daunting challenges overseas. Pushing more wholesome beverages, water & smaller cans, especially in the US, has let the company woo consumers & generate higher profit margins. But currency fluctuations, sluggish international economies & pressure on its core soda business continue to cloud the future. Earnings may decline as much as 4% in the coming year, hurt in part by a sweeping overhaul of its operations, KO said. In a plan underway for years, the beverage giant is offloading large swaths of its company-owned bottling operations. The company is on track to complete spinoffs of all its US bottling in 2017. The company, which sells products in more than 200 countries, also is dealing with especially strong headwinds in emerging markets such as Latin America where it is facing "persistent macroeconomic pressures in our emerging and developing markets," CEO Muhtar Kent said. The company reported a 2% decline in sparkling-beverage volume during Q4 & its still-drink category, a proxy for some of its more healthful options, rose 2%, but that remains a smaller piece of the business. EPS amounted to 37¢ in the period, matching estimates. In North America, the picture was brighter: Smaller package sizes helped revive soda sales in Q4 & stem volume declines for the year. Sparkling-beverage volume grew 1% in Q4. The company is coming off a grim stretch for the soft-drink industry when US per capita consumption hit a 3-decade low in 2015. The stock fell 78¢. If you would like to learn more about KO, click on this link:
club.ino.com/trend/analysis/stock/KO?a_aid=CD3289&a_bid=6ae5b6f7
Coca-Cola's Health Kick Fails to Offset Challenges Overseas
Coca-Cola (KO)
Nothing like talk of lower taxes to give stocks a big boost. Market breadth was not exciting & Dow finished off the highs. However solid gains to new highs are always welcome by the bulls. In addition to coming up with a final plan for taxes, getting the large amount of unrest in DC to settle down remains a top priority. Income stocks, MLPs, REITs & junk bond funds, are trending sideways as they digest good gains last year.
Dow Jones Industrials