Dow rose 74, advancers over decliners 2-1 & NAZ went up 14. The MLP index was fractionally higher in the 334s & the REIT index added a fraction to the 343s. Junk bond funds crawled higher & Treasuries were sold. Oil is up to the 54s again (more below) & gold pulled back.
AMJ (Alerian MLP Index tracking fund)
Light Sweet Crude Oil Futures,A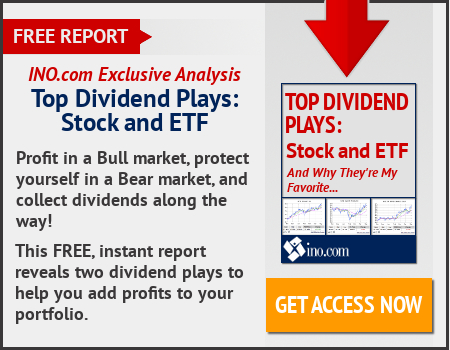 Consumer confidence retreated in Feb from a 13-year high, as Americans tempered expectations of their finances & the economy. The Univ of Mich said that its preliminary index of sentiment cooled to a 3-month low of 95.7 from 98.5 in Jan. The projection called for 98. Expectations for wage gains in the coming year deteriorated even as more respondents said this month that they were better off financially than at any other time in the past 12 years. More than ½ of those surveyed expect better economic conditions in the future, though the results reflected stark differences between Reps & Dems. "Confidence remains quite favorable," the Univ of Mich consumer survey said. Still, "the data do not reflect any closing of the partisan divide." The sentiment report's current conditions index, which takes stock of Americans' view of their personal finances, was little changed at 111.2 from a reading of 111.3 in the prior month & the measure of expectations 6 months from now decreased to a 3-month low of 85.7 from 90.3. While a measure of consumers' views of the current financial situation climbed to 129, the highest since 2000, expectations of finances fell to a 6-month low. Interest rates were expected to increase by 3 out of 4 consumers, the highest share in a decade. At the same time, 33% of all households, the most since 1984, said in Jan & early Feb that they expected the jobless rate to fall in the coming year. Consumers projected the inflation rate in the next year will be 2.8%, up from 2.6% in the prior month. Over the next 5-10 years, they expect a 2.5% rate of inflation, compared with 2.6% in the previous month.
U.S. Consumer Sentiment Cooled in February
Oil prices rose about $1 after reports that OPEC members delivered more than 90% of the output cuts they pledged in a landmark deal that came into force in Jan. Supply from the 11 OPEC members with production targets under the deal fell to 29.9M barrels per day, according to the average assessments (92% compliance). The International Energy Agency (IEA), one of OPEC's 6 sources, said the cuts in Jan equated to 90% of the agreed reductions in output, far higher than the initial 60% compliance with a 2009 OPEC deal. "Some producers, notably Saudi Arabia, (are) appearing to cut by more than required," the agency said. US West Texas Intermediate (WTI) crude futures traded up 92¢ at $53.92 a barrel. The IEA, which advises industrial nations on energy policy, said if current compliance levels are maintained, the global oil stocks overhang that has weighed on prices should fall by about 600K barrels per day (bpd) in the next 6 months. The agency also raised global oil demand growth expectations for 2017 to 1.4M bpd, up 100K bpd from its previous estimate. Nevertheless, producers will likely have to extend the production cuts beyond 6 months if they want to achieve their goal of balancing the oil market.
Oil Rises on Signs of Widespread OPEC Deal Compliance
US import prices rose more than expected in Jan amid further gains in the cost of energy products, but a strong $ continued to dampen underlying imported inflation. The Labor Dept said import prices increased 0.4% after an upwardly revised 0.5% rise in Dec. In the 12 months thru Jan, import prices jumped 3.7%, the largest gain since Feb 2012, after advancing 2.0% in Dec. The forecast for import prices was to rise 0.2% last month after a previously reported 0.4% increase in Dec. Import prices are rising as firming global demand lifts prices for oil & other commodities, but the spillover to a broader increase in inflation is being limited by $ strength. The $ gained 4.4% in 2016, with most of the appreciation occurring in last months of the year. This suggests that the greenback will continue to dampen imported inflation in the near-term even though the $ has weakened 2.9% on a trade-weighted basis this year. Prices for imported fuels increased 5.8% after rising 6.6% in Dec. Import prices excluding fuels fell 0.2% after slipping 0.1% the prior month. The cost of imported food dropped 1.3% after declining 1.5% in Dec. Prices for imported capital goods dipped 0.1% after being unchanged in Dec. The cost of imported automobiles dropped 0.5%, the biggest decline in 2 years. Imported consumer goods prices excluding automobiles fell 0.1% last month after sliding 0.2% in Dec. The report also showed export prices edged up 0.1% in Jan after increasing 0.4% in Dec.
Export prices were up 2.3% from a year ago, the biggest increase in 3 years & followed a 1.3% advance in Dec. Prices for agricultural exports dipped 0.1% last month as falling prices for soybeans offset higher prices for corn. Agricultural export prices fell 0.2% in Dec.
Buyers are bidding stock prices up again on more talk about tax cuts, for consumers & corps. Of course, so far this is just talk. But the Reps are in power & they are committed to delivering on this promise. Junk bonds, stocks with high yields, are doing well as investors are willing to accept lower yields on these investments going forward. While off again today, gold (negative bets on the stock market) is near multi year highs.
Dow Jones Industrials