Dow gained 34, advancers a little ahead of decliners & NAZ lost 25. The MLP index fell a fraction to 330 & the REIT index added 1+ to the 351s. Junk bond funds gained in price & Treasuries climbed higher. Oil rose to the 54s (more below) & gold had a good advance to 1250.
Dow Jones Industrials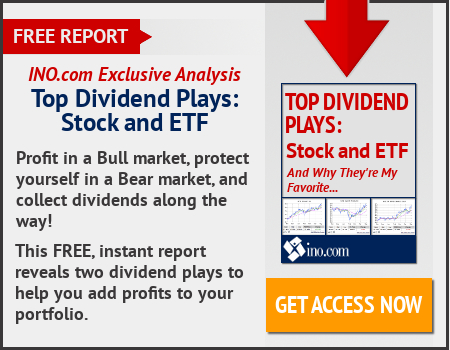 The Dow had its 10th consecutive day of all-time highs, as the $ slid for a 2nd straight session after minutes from the Federal Reserve's last meeting showed officials were confident they could raise interest rates gradually without triggering inflation. US stocks pared losses. The S&P 500 Index was little changed, recovering from a loss of as much as 0.3% earlier, while the Dow added 0.2%. US bonds moved higher with European debt. French bonds advanced after a pact between independent presidential candidate Emmanuel Macron & centrist Francois Bayrou helped ease fears the country could elect a leader who favors leaving the EU. Crude climbed back above $54 after an industry report showed US stockpiles fell. The rally that brought the value of global equities to more than $70T & the MSCI All-Country World Index to a record appears to have lost momentum as money managers grapple with political uncertainty & the Fed's schedule for lifting borrowing costs. In the AM Treasury Secretary Steven Mnuchin signaled no urgency to designate China a currency manipulator, contradicting an Oct pledge by then-candidate Trump to direct his Treasury secretary to name China a manipulator on the first day of his administration.
Dow Nears 10th Straight Daily High as Dollar Slips: Markets Wrap
Immediately following Trump's meeting with manufacturing leaders, Dow Chemical CEO Andrew Liveris told the press that the current administration is "probably the most pro-business administration since the founding fathers." The group gathered to discuss several different topics affecting business & the economy, including deregulation, tax reform, trade & infrastructure. Liveris called Trump very "Reagan-esque," in the sense that his main priority is growing the economy. "We are very engaged in governments everywhere in the world. We understand red carpet economies versus red tape economies. President Obama heard from me and many other CEOs about how this is a red tape economy, yet this is one of the greatest economies, if ever the greatest in the world," Liveris added. "The opportunity of this economy to grow it even more than the 2% rate is there, and what I've noticed about this president is that's what he wants to do." He also noted that Dow Chemical supports the border adjustment tax & believes it will "make us more competitive as exporters from this country." When it comes to tax cuts, Liveris is looking forward to seeing a drop in the corp tax rate: "We would love 20 percent, we'd love 15 percent even more," he said. He expects the deal between Dow Chemical (Dow) & DuPont (a Dow stock, DD) to close "sometime in the late second quarter." Trump has met with business leaders 11 times since taking office.
Kohl's reported a better-than-expected quarterly profit, helped by higher margins despite a 2.8% drop in sales. The company, like rivals, reported weak sales in Nov & Dec as it struggles to overcome stiff competition from the internet & weak demand for clothes & accessories. However KSS likely had to discount lesser in Q4 than rivals as it entered the holiday season with low inventories, analysts said. "We saw improvement in merchandise margin, and our team continued to manage inventory and expenses extremely well," Kohl's CEO Kevin Mansell said. Gross margin rose to 33.4% from 33.1% & inventories were down 6%. Sales at stores open at least a year fell 2.2%, in line with the estimate. EPS was $1.44, down from $1.58 a year earlier. Net sales fell to $6.21B from $6.39B a year earlier, falling for the 4th straight qtr. Analysts had expected EPS of $1.33 on revenue of $6.22B. The stock fell 87¢. If you would like to learn m ore about KSS, click on this link:
club.ino.com/trend/analysis/stock/KSS?a_aid=CD3289&a_bid=6ae5b6f7
Kohl's (KSS)
Oil prices rose but gains were pared after US gov data showed a 7h straight build in crude stocks, suggesting high inventories could undermine OPEC's move to cut output. US light crude traded up 75¢ at $54.34 a barrel after touching $54.94 a barrel. While prices extended gains by more than 2% after the inventory data was released, much of those advances dissipated over the next 30 minutes. It is near the top of relatively narrow $4 ranges that have contained trade so far this year, reflecting a period of low volatility since OPEC other exporters agreed to cut output. But some analysts considered the trading range a growing concern, particularly since high compliance among OPEC members to curb output is having little upside. So far, OPEC appears to be sticking to its deal, but other producers, notably US shale companies, have also increased output, helping swell stocks in the US, the world's biggest oil consumer. US crude stocks rose 564K barrels last week, its 7th consecutive rise, although less than previously expected. Still, in Cushing, inventories fell by more than 1.5M barrels, its largest draw since Oct.
Oil Prices Up but Gains Pared After 7th Straight Stock Build
The Dow advanced once again, making it 10 straight days. This hasn't happened since 1987. What's there to say? Anytime the stock market goes straight up is scary. While business leaders are optimistic, they do not make calls in the stock market. Straight up is not meant to last & this type of rally is very vulnerable to a major setback. This is a vastly overbought market. But the Dow is enchanted with Trump & his proposals for the economy.
Dow Jones Industrials