Dow climbed 96, advancers over decliners almost 2-1 & NAZ rose 26. The MLP index lost 1+ to the 332s & the REIT index was down fractionally in the 345s. Junk bond funds were mixed & Treasuries pulled back. Oil fell to 53 & gold also drifted lower.
AMJ (Alerian MLP Index tracking fund)
Light Sweet Crude Oil Futures,M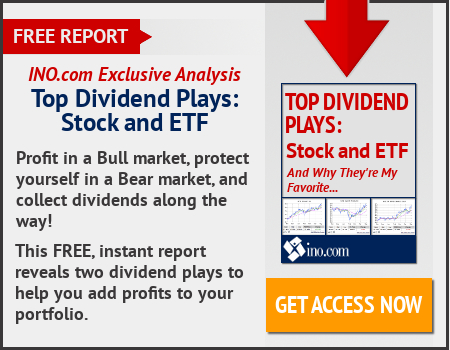 Fed Chair Janet Yellen probably won't drop a heavy hint on the timing of the next interest-rate increase when she speaks to Congress this week, but expect her to defend post-crisis banking rules the Trump administration has sworn to undo. Yellen's semi-annual testimony tomorrow will be her first such performance since Trump became pres, a shift in power that may expose the central bank to deep changes favored by some Reps. The hearings could also serve to shed light on where the Senate Banking Committee's new chair, Idaho Rep Michael Crapo, stands on proposed changes to the central bank's authority & structure. On monetary policy, Yellen is expected to keep the Fed's options open ahead of its next policy meeting. While few investors anticipate a move when officials gather in mid-Mar, several Fed policy makers have argued a rate increase should not be ruled out. With a year left in her current term as Fed chair, Yellen is seeking to guide rates carefully upward in synch with a slowly improving economy while wrestling with the uncertainty posed by the Trump administration's still undetailed plans to boost economic growth. Trump said Feb 9 he would announce a "phenomenal" tax plan in coming weeks. In her most recent public remarks, she said Jan 19 the US economy had made "considerable progress" toward the Fed's objectives of 2% inflation & full employment, but was not at risk of overheating. She added that the Fed would continue to adjust rates "gradually."
OPEC is urging oil suppliers outside the group to fulfill their commitments to cut output & crude prices will rise once producers demonstrate better compliance with their agreement to clear a global glut, Kuwait's oil minister said. OPEC, which agreed to the cuts with 11 other oil-producing nations in Dec, is 92% compliant with its pledge to reduce output by 1.2M barrels a day, Oil Minister Essam Al-Marzooq said. Non-OPEC producers are complying at a lower rate of more than 50%, he added. "At the time when producers signed the deal, the initial commitments were to gradually increase cuts until April and May, so we were expecting to see some producers not fulfilling the 100 percent cuts," Al-Marzooq said. "We understand the circumstances, and in February we are talking to non-OPEC producers to raise their cuts according to their commitments." OPEC, faced with lower crude prices, agreed in Nov to reverse its strategy of pumping without limits to defend its share of the market against increased supplies, including oil from US shale deposits. The group secured commitments from other producing states to pare their output by 558K barrels a day starting in Jan. Benchmark Brent crude, which traded at more than $115 a barrel in Jun 2014, has stemmed losses since the deal took effect. "Prices are good now and we expect them to increase with the rise in the compliance rate," Al-Marzooq said. The UAE, also a member of OPEC, will meet its pledged level of cuts as an average over six months, the country's energy minister, Suhail Al Mazrouei, said. The UAE expects to make deeper reductions when oilfield maintenance work starts in Abu Dhabi in late Mar or Apr, he added, without quantifying the nation's current compliance with its pledged cuts.
China's main stock indexes rose for their 4th straight day of gains to a fresh 2-month high, as the materials sector underpinned the market on the back of strong commodities. The blue-chip CSI300 index rose 0.7% to 3436 points, while the Shanghai Composite Index gained 0.6% to 3216. Some good news over the weekend, including a rally in metals prices, supported the market. Chinese equities have been supported in recent weeks by signs of stabilizing economic growth, though a turn by Beijing to tighter policy settings has restrained demand. Market response seemed muted to news that China's top securities regulator vowed to apprehend law-breaking financial tycoons he called "giant crocodiles."
After a decade of increased spending on one of the bigger retail occasions of the year, we could see a decline this year according to an annual survey from the National Retail Federation (NRF), & Prosper Insights & Analytics. US consumers are expected to spend an average of $136 down from last year's record-high of $146. Total spending will also fall, according to the NRF, dropping from $19.7B (also a record) in 2016 to $18.2B this year. "Valentine's Day continues to be a popular gift-giving occasion even if consumers are being more frugal this year," NRF CEO Matthew Shay said. "This is one day of the year when millions find a way to show their loved ones they care regardless of their budget. Consumers will find that retailers recognize that their customers are looking for the best deals and will offer good bargains just as they did during the holiday season." While people generally think of Valentine's Day as a romantic holiday, not all spending goes toward significant others. The NRF found that consumers plan to spend an average of $85.21 on their significant other/spouse, $26.59 on other family members (such as children or parents), $6.56 on children's classmates/teachers, $6.51 on friends, $4.27 on co-workers & $4.44 on pets. Overall spending has fallen in part because fewer people are celebrating the holiday. In 2007 the NRF found that 63% of Americans planned to spend money on the romantic holiday while only 54% will this year. Of those who are buying, nearly 20% of Valentine's Day gift-givers will spend money on jewelry with $4.3B being spent in that category which tops all others. That's followed by the $3.8 billion that will go toward an evening out while another $2B will be spent on flowers. After that clothing ($1.9B), candy ($1.7B), gift cards ($1.4B) & greeting cards ($1B). The NRF also noted that experience-based gifts like tickets to a concert or sporting event, a gym membership, or an outdoor adventure have become increasingly popular. That's an area that appears likely to create some disappointment as the survey found that 40% of consumers want a gift from this category, but only 24% plan to give one.
The Dow is up more than 2K since the election, one of the greatest rallies in history. Talk of tax reform & lower taxes is bringing out stock buyers. However talk is cheap & Congress still has to make it happen. In addition, details are unknown. Longer term, the stock market remains overbought. One year ago, the Dow was about 16K with only a couple of minor setbacks along the way.
Dow Jones Industrials