Dow tumbled 317 finishing at the low, decliners over advancers almost 10-1 & NAZ declined 93. The MLP index dropped a massive 11+ to the 501s & the REIT index was off 4+ to the 302s. Junk bond funds sank around 2% (a very big move for them) & Treasuries were flattish. Oil fell to a 4-month low amid global declines in stocks & commodities & after learning a Kansas refinery will be shut longer than expected, reducing oil demand. Gold also lost ground, below 1300.
AMJ (Alerian MLP Index tracking fund)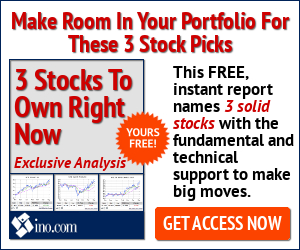 Free Stock Trend Analysis
Free Apple Analysis!
| | | | | | |
| --- | --- | --- | --- | --- | --- |
| CLU14.NYM | ....Crude Oil Sep 14 | ....98.35 | ...1.92 | (1.9%) | |
Photo: Bloomberg
Ukraine's parliament backed bills to keep cash from a $17B bailout flowing & maintain funding to the army as an intl team reached the site of the Malaysian jet crash for the first time in a week. Lawmakers in Kiev also rejected the resignation of Prime Minister Arseniy Yatsenyuk, who'd sought to step down last week after the legislation wasn't passed. Amid the pro-Russian insurgency in the nation's east, Ukraine halted combat operations to allow Organization for Security & Cooperation in Europe monitors to get to the scene of the plane disaster after fighting blocked attempts in the last 7 days. "I said I won't go down without a fight and I did it," Yatsenyuk said today. "Ukraine didn't default and will never default," he said, referring to the IMF rescue. The show of unity in Ukraine's parliament will boost a gov offensive to dislodge the separatists, who've overrun the country's easternmost regions & are blamed by the US & allies for shooting down Flight MH17. American officials may add to sanctions on Russian business after Europe blacklisted tycoons close to pres Putin in a bid to halt his backing for the rebels & free access to the crash site. Ukraine is seeking to ensure the IMF maintains loan disbursements, with the economy shrinking 4.7% from a year earlier in Q2. The IMF board will meet next month on the next $1.4B tranche after a mission to Kiev recommended approving it. Yatsenyuk had also insisted lawmakers don't shut off financing for the military, which has been pegging back the rebels in its offensive that's focused around the densely populated regional hubs of Donetsk & Luhansk. More than 1000 have been killed since the push began. While hostilities were suspended today to allow OSCE access to the plane site, a "strong explosion" was heard nearby, according to the Italian Foreign Minister. "I'm afraid that in the coming hours we could have further negative developments." "The first major economic news today is that Argentina went into default," Yatsenyuk told lawmakers. "And the second is that Ukraine didn't default, and it never will."
Ukraine Backs IMF, Army Bills as OSCE Reaches Crash Site
Time Warner Cable earnings trailed estimates as internet customer gains weren't enough to make up for video subscriber losses. Q2 EPS, excluding some items, rose to $1.89, under the $1.90 estimate. Costs for sports programming also cut into profit & a dispute with competitors over rights to Los Angeles Dodgers games led the cable provider to reduce its forecast for the year. The company lost 152K TV customers in a seasonally weak period when college students typically disconnect their service for summer vacation, but added 67K internet subscribers, better than the 62K estimate. EPS climbed to $1.76 from $1.64 a year earlier. Sales increased 3.2% to $5.73B. TWC cut its forecast for profit growth this year, adjusting its outlook to assume no SportsNet LA deal with other carriers. Adjusted profit will climb as much as 4.75% this year, down from an earlier forecast of as much as 6%. The forecast for capital expenses this year was increased to $4B from $3.7B after deciding to include Austin, Texas, in network upgrade plans to boost internet speeds. Faster download rates & price increases are helping it charge customers more. Monthly bills for home users rose 1.7% to $106.98 on average, with data charges climbing 9.7% to $46.92. The stock fell 6.32. If you would like to learn more about TWC, click on this link:
club.ino.com/trend/analysis/stock/TWC?a_aid=CD3289&a_bid=6ae5b6f7
Time Warner Cable Earnings Trail Analysts' Estimates on Drop in TV Users
Time Warner Cable (TWC)
DirectTV Q2 profit topped estimates as the World Cup lured Latin American customers. EPS of $1.59, excluding one-time items, beat the $1.53 estimate. Profit was buoyed by 543K additional Latin American customers, who flocked to the World Cup offerings. US subscribers, by contrast, fell by 34K. Analysts had projected 366K for Latin America & a loss of 85K in the US. Demand for DTV services underscores how viewers still need pay-TV to watch sports & other live programming amid the growing popularity of online offerings. EPS was $1.59, up from $1.18 a year earlier. Revenue rose 5.3% to $8.11B, outpacing the $8.02B estimate. AT&T (T), a Dow stock & Dividend Aristocrat, made a $48.5B bid for DirecTV in May. The acquisition, which still needs regulatory approval, would create a bundle of satellite television & high-speed internet. DTV stock fell 20¢. If you would like to learn more about DTV, click on this link:
club.ino.com/trend/analysis/stock/DTV?a_aid=CD3289&a_bid=6ae5b6f7
DirecTV Beats Earnings Estimates on Demand for World Cup
DIRECTV (DTV)
This was one of the roughest days for the stock market in a long time. Dow had its worst day in almost 6 months, taking it back to where it was in late May. Another way to look at it is that Dow is in the red YTD. Sellers have taken control of the markets around the world as military conflicts continue & Argentina had its 2nd default in 13 years. More selling lies ahead.
Dow Jones Industrials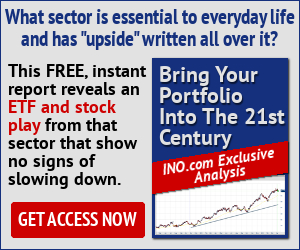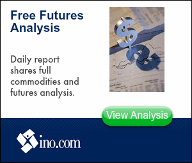 I'm a huge fan of INO & from what I have seen so far, their service Marketclub! This isn't a stripped down version, everything in MarketClub is available to you. I don't want to give everything away, but you'll have unlimited access to my favorite 3 tools: Trade Triangles, Smart Scan & Alerts! The best part is that the MarketClub customer support team will be providing UNLIMITED support! You can call or email for an instant response to any question, comment or concern.
Here's that link:
https://club.ino.com/join/specialtrial/index_free.html?a_aid=CD3289&a_bid=359ef9a3
I'd recommend you jump on this now.