Dow dropped 63, decliners were modestly ahead of advancers & NAZ lost 10. The MLP index fell 1 to the 201s & the REIT index was steady in the 407s. Junk bond funds fluctuated & Treasuries were weak. Oil was off 2 to the 56s & gold went up 7 to 1468 (more below).
AMJ (Alerian MLP Index tracking fund)
| | | | | | | |
| --- | --- | --- | --- | --- | --- | --- |
| CL=F | Crude Oil | 56.48 | | -1.63 | -2.8% | |
| | | | | | | |
| --- | --- | --- | --- | --- | --- | --- |
| GC=F | Gold | 1,464.30 | | +3.50 | +0.2% | |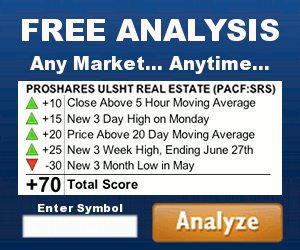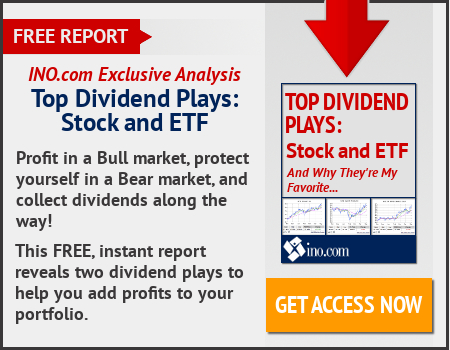 Stocks kicked off the short session marginally lower on the final trading day of the month which will end at 1PM ET when markets close. Trading is expected to be below average, which can up volatility, due to the holiday week. Even so, Nov has been a solid one for investors, with all 3 of the major market averages registering monthly gains of 4-5%. It has also been a month of milestones with stocks hitting multiple new record highs, with the Dow trading above the key psychological 28K level. As for ongoing trade negotiations, with the US-Mexico-Canada agreement in limbo with Congress, the other countries are hoping to move the needle. Mexico's Undersecretary for North America, Jesus Seade, is set to meet with Canadian Prime Minister Justin Trudeau shorly, followed by a meeting with Deputy Prime Minister Chrystia Freeland in Ottawa. The US economic calendar is light, with just one report, the Chicago PMI, due. In commodities news, Brent & WTI oil prices were modestly lower.
The mad scramble between Thanksgiving & Christmas just got 6 days shorter. Black Friday once again kicks off the start of the holiday shopping season. But with 6 fewer days than last year, it will be the shortest season since 2013 because Thanksgiving fell on the 4th Thurs in Nov, the latest possible date it could be. That means customers will have less time to shop & retailers will have less time to woo them. Adobe Analytics predicts a loss of $1B in online revenue from a shortened season. Still, it expects online sales will reach $143.7B , up 14.1% from last year's holiday season. The National Retail Federation (NRF), the largest retail trade group, baked the shorter season into its forecast, but it says the real drivers will be the job market. It forecasts that holiday sales will rise 3.8-4.2%, an increase from the disappointing 2.1% growth seen in the Nov & Dec 2018 period that came well short of the group's prediction. Last year's holiday sales were hurt by turmoil over the White House trade policy with China & a delay in data collection by nearly a month because of a gov shutdown. This year's holiday forecast is above the average holiday sales growth of 3.7% over the previous 5 years. NRF expects online & other non-store sales, which are included in the total, to increase 11-14%, for the holiday period. Black Friday is expected to once again be the largest shopping day of the season, followed by the last Sat before Christmas, according to MasterCard SpendingPulse, which tracks spending across all types of payments including cash & check. Thanksgiving Day isn't even on the top 10 holiday shopping days, according to MasterCard. The 2019 holiday season will be a good measure of the US economy's health. Many retail CEOs describe their customers has financially healthy, citing moderate wage growth & an unemployment rate hovering near a 50-year low.
Gold futures climbed slightly in light trading after the Thanksgiving holiday, as investors remained concerned about the deterioration of US-China trade relations after a bill supporting Hong Kong protesters was signed by Pres Trump Wed. Gold for Feb delivery, the most active contract on Comex, added $4.60 (0.3%) to $1470 an ounce. Gold has been trading in a range of $1450-1485 for most of Nov, as major US stock indices pushed higher to new records on optimism about prospects for a US-China trade deal. As of the Wed close, the most active contract for gold left the precious metal down 4% for the month, or on track for its worst month since Nov 2016. Concerns around trade flared up again yesterday after Pres Trump signed legislation supporting Hong Kong protesters, a point of contention between the US & China. In response, Chinese officials summoned the US ambassador & called the new law as interference in its domestic affairs. Investors fear this could undermine chances for concluding a trade deal between the 2 countries ahead of a Dec 15 deadline for a new round of US tariffs on Chinese goods. However, a report indicates that officials in Beijing are looking to separate geopolitics from trade & did not necessarily see the passage of the Hong Kong bill irrevocably harming the prospects for a phase one trade deal.
Gold gains in quiet trade as concerns about U.S-China trade deal rise
House Speaker Nancy Pelosi is "pleased" Pres Trump signed 2 bills to support human rights in Hong Kong. The bills come after months of protests in Hong Kong that drew Ms of people started in Jun & centered on the democratic rights of Hong Kong citizens, including a since-withdrawn extradition bill that would have sent Hong Kong residents convicted of crimes to mainland China for trial. "For six months, the people of Hong Kong have stirred the hearts of all freedom-loving people with their extraordinary outpouring of courage and their refusal to relinquish their demand for democracy and the rule of law, which was promised more than two decades ago," Pelosi said & continued to say that with the new laws, the US is sending a message to the world that it stands "in solidarity" with Hong Kong & its people. "Democrats and Republicans have long stood united in the fight for freedoms in China, whether for the Tibetan community, the Uyghur community, the people of Hong Kong or the many brave journalists, human rights lawyers, Christians and democracy activists on the mainland. If America does not speak out for human rights in China because of commercial interests, we lose all moral authority to speak out elsewhere," Pelosi added. "I am pleased that the President signed this legislation and look forward to its prompt enforcement," she concluded. The bills also come after nearly 2 years of trade negotiations & high tensions between the US & China. The first phase of a potential trade deal was expected to be reached this month, but Trump suggested that signing the Hong Kong bill would further halt negotiations.
With many traders away for this semi-holiday weekend, the stock markets are not doing much. However the markets had a very good month with the Dow up more than 1K, setting more record closes. Dec should be another good month for stocks unless there are more problems with the US-China trade bill.
Dow Jones Industrials