Dow fell 118 with selling into the close, decliners ahead of advancers about 3-2 & NAZ gave back 42. The MLP index did little in the 275s & the REIT index was flattish in the 355s. Junk bond funds were mixed & Treasuries found buyers today. Oil climbed, closing above 60, & gold went up 8 to finish the year at 1305 (not to far from multi year highs).
AMJ (Alerian MLP Index tracking fund)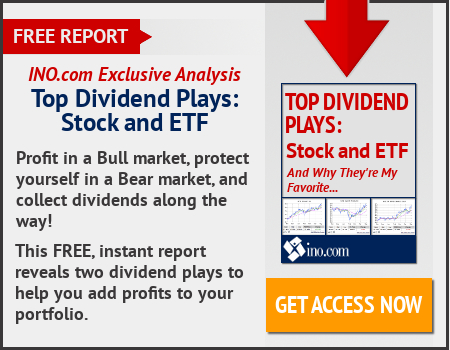 A slide in Apple (AAPL) & Goldman Sachs (GS) pulled the Dow lower on the last trading day of 2017, in what has been a banner year for US stocks. AAPL declined about 1% after issuing a rare apology for slowing older iPhones with flagging batteries. GS fell more than 1% after the bank said Q4 would take a $5B hit related to the tax overhaul. Major US indices hit a series of record highs in 2017, riding on strong economic growth, solid corp earnings & low interest rates. The benchmark S&P 500 has surged 20% this year, while the blue-chip Dow has gained more than 25% & tech-heavy NAZ about 29%. All had best performances since 2013. The market has also shown surprising strength despite tensions in North Korea & political upheavals in DC. Among sectors, the technology index has been the best performer, rising about 37% & outpacing gains in the broader S&P index. Telecom services & energy are the only 2 sectors to end the year in the red. The rally is widely expected to extend into 2018, boosted by gains from a new law that lowers the tax burden on US corps.
Wall Street drifts lower on last trading day of 2017
US crude oil production in Oct rose to the highest in more than 46 years, while natural gas production leaped to a new record, US Energy Information Administration data showed. The production increases in Oct compared to a year ago come on the heels of higher energy prices, with US crude futures recently touching $60 a barrel for the first time since mid 2015. Natural gas futures hit near 4-week highs on today & were poised for their best weekly gain since Jul last year on higher demand expectations. Production was expected to continue rising thru 2017 & into 2018, driven by rising exports & growing oil demand. Oct crude production rose 167K barrels per day to 9.64M bpd, according to the EIA's monthly production report. If the figure is not revised next month, it would be the highest monthly level since 1971. The Sep oil production figures were revised down 11K bpd to 9.47M bpd. In North Dakota, oil output rose by 83K bpd in Oct, while it jumped 206K bpd in Texas. Offshore in the Gulf of Mexico, production declined 200K bpd. Meanwhile, total US natural gas production rose to a new record in Oct, hitting 93.1B cubic feet per day (bcfd), up from 91.85B bcfd, according to the EIA, which tracks data back to 2006. It was driven by a 2.4% monthly increase from Texas, the nation's largest natural gas producer, to 22.39B & Alaska, where production rose 7.3% from a month earlier. The overall figure surpasses the previous record set in Apr 2015, when the nation produced 91.96 bcfd. For the lower 48 states, the 83.97 bcfd produced also stands as a record, surpassing the previous record set a month earlier. Crude exports rose to 1.73M bpd in Oct compared with 1.47M bpd in Sep. Total refined oil product exports rose to 3M bpd in Oct, with gasoline exports rising to 732K bpd & distillate fuel exports rising to 1.5M bpd.
The US oil rig count rose by about 42% by end-2017 compared to the levels seen during the corresponding period last year, as energy companies boosted spending amid a recovery in crude prices. Drillers held the number of oil rigs steady for a 2nd straight week at 747 in the latest week. That was 222 more than the 525 rigs at the end of 2016, Baker Hughes said.
US oil rig count ends 2017 up over 40%
Apple, a Dow & NAZ stock, apologized to customers for software changes that reduced the performance of older iPhones to prevent unexpected shutdowns, while saying the company hadn't intentionally set out to shorten the life of the products. Aging batteries in the older iPhones contributed to the performance issues after a software update about a year ago, the company said. In response to customer complaints, the company is cutting the price of replacement batteries for iPhones no longer covered by warranty. AAPL has been confronted by a slew of lawsuits over the software tweak, which had led to noticeably slower performance in iPhone 6 & iPhone 6s models. Some accused AAPL of intentionally slowing older iPhones to encourage consumers to replace them with newer, more expensive models. The retail price of the iPhone X, which went on sale last month, starts at $999. "We have never -- and would never -- do anything to intentionally shorten the life of any Apple product, or degrade the user experience to drive customer upgrades," AAPL said. "We've always wanted our customers to be able to use their iPhones as long as possible." AAPL added that it introduced the software in late 2016 because phones with older batteries were prone to shutting down when more energy intensive processes created greater power demands than the batteries could handle. That fix reduced the demand on the batteries & limited the shutdown issue, but AAPL said in recent months users found the slowness of their iPhones had become intolerable. Anyone with an iPhone 6 or later will be able to replace the battery for $29 instead of the current $79 beginning in late Jan, the company said. It also will roll out an update to the iOS operating system that lets users see whether their battery's condition is affecting performance. The stock lost 1.85.
If you would like to learn more about AAPL, click on this link:
club.ino.com/trend/analysis/stock/AAPL?a_aid=CD3289&a_bid=6ae5b6f7
The bulls started their long weekend early so they could have more time to enjoy profits. Buyers were limited today, so the averages puled back. However, this has been one tremendous year for the stock market. Additionally, gold did quite well by rising more than 10% driven by investors who don't like stocks. Next year the Dow & other averages will have a major challenge to match this year. Although there were very few forecasts that 2017 would be a stellar year. Best wishes for all in the new year!!
Dow Jones Industrials