Dow shot up 242, advancers over delciners 3-2 but NAZ retreated 38. The MLP index inched higher in the 266s & the REIT index was off 1+ to the 357s. Junk bond funds crawled higher & Treasuries dropped. Oil fell (more below) & gold was also lower (down 5 to 1276).
AMJ (Alerian MLP Index tracking fund)
| | | | | | | |
| --- | --- | --- | --- | --- | --- | --- |
| CL=F | Crude Oil | 57.53 | | -0.83 | -1.4% | |
| | | | | | | |
| --- | --- | --- | --- | --- | --- | --- |
| GC=F | Gold | 1,277.10 | | -5.20 | -0.4% | |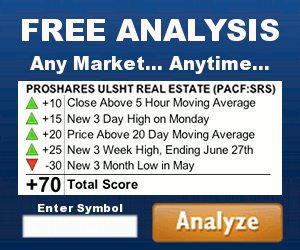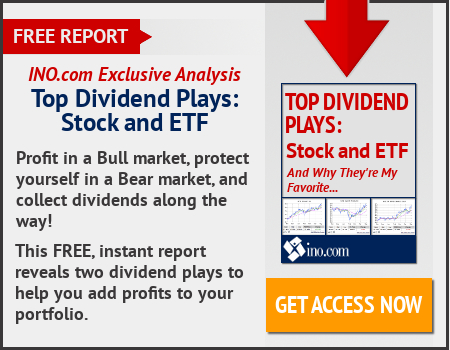 The $ strengthened, Treasury yields rose & most US stocks rallied after progress on the Rep revised tax plan. European equities rebounded following Fri's slump, while the £ rallied. The greenback erased most of Fri's losses & the yield on benchmark US debt climbed back toward 2.4% after the Senate passed corp tax-cut legislation early on Sat drew focus away from the investigation into connections between Pres Trump;s aides & Russia. Stock gains were led by financial institutions that stand to be big winners from the tax overhaul, while an index of the biggest US tech shares slumped to a 5-week low, helping send NAZ lower. The Stoxx Europe 600 Index headed for the first gain in 3 days as all sectors advanced. The £ reversed a decline after the EU's chief negotiator said that a breakthrough is likely today in Brexit talks. US equities also got a lift from mergers-&-acquisitions activity. The recovery in markets will be welcomed by many investors after the evolving investigation into potential connections between Trump's campaign & Russian meddling in the 2016 election rocked markets Fri. With global equities still hovering near all-time highs, traders may be seizing on the potential of tax cuts boosting growth in the world's largest economy as reason enough to sustain the bull market.
Dow Jumps More Than 200 Points on Tax Plan Progress
Oil fell after US shale drillers added more rigs last week, though prices remained in sight of their recent 2-year highs thanks to last week's decision by OPEC & other producers to extend output cuts. Drillers in the US added 2 oil rigs., bringing the total count to 749, the highest since Sep. Feb Brent crude futures fell 75¢ to $62.98 a barrel, while West Texas Intermediate futures were down 67¢ at $57.69. The Brent price hit a 2-year high of $64.65 a month ago & has since attracted record investment by fund managers. The US rig count, an early indicator of future output, has risen sharply from 477 active rigs a year ago after energy companies boosted spending plans for 2017. US producers were encouraged during 2017 to increase activity as crude prices started recovering from a multi-year price slump after OPEC & some non-OPEC producers, including Russia, agreed to production cuts a year ago. Last week the producers agreed to extend those cuts of 1.8M barrels per day (bpd) until the end of next year. Forecasts are higher than those of the US gov at 32.7M bpd & the International Energy Agency's prediction of 32.38M bpd. The latest agreement allows for producers to exit the deal early if the market overheats. Russian officials had expressed concern that extending the cuts might encourage US shale oil companies, which have been a thorn in OPEC's side, to pump more crude. US output rose in Sep to 9.5M bpd, the highest monthly output since 9.6M bpd in Apr 2015. On an annual basis, US output peaked at 9.6M bpd in 1970.
Oil eases after US rig count creeps higher
A breakthrough in Brexit talks appeared imminent as the 2 sides prepared a joint statement on their divorce to release after Theresa May has lunch with European Commission President Jean-Claude Juncker. The £ rose after it emerged that EU chief negotiator Michel Barnier told European lawmakers that the 2 sides were headed for a breakthrough. The Irish gov also understands that a deal has been reached on the thorny issue of its border after the split although the Northern Irish party that props up May's gov continued to voice concern. A breakthrough would mean that 17 months after the referendum, Brexit talks can finally move on to the future trading relationship & the crucial transition arrangement that UK businesses are desperate to secure. It will mean the UK has made concessions on the financial settlement, the role of the European Court of Justice and the Irish border, all of which could cause May trouble at home. But businesses will be relieved that talks on the trade deal can at last get started, reducing the chances of a messy breakup. Britain is due to leave the bloc in Mar 2019 with or without a deal, & the transition arrangement is only meant to last a couple of years.
Stocks are rebounding nicely after the wild day on Fri. Tech is not participating, but they may less affected by a revised tax plan. The UL & EU are moving forward on how to arrange for Britain to leave the EU, a plus for intl trade. The Dow is back in record territory, making the bulls very happy.
Dow Jones Industrials