Dow rose 117, advancers over decliners about 3-2 & NAZ went up 27. The MLP index gained fractionally higher to the 264s & the REIT index added 1 to the 356s. Junk bond funds inched higher & Treasuries were off slightly. Oil is back in the 57s & gold fell 2 to 1250.
AMJ (Alerian MLP Index tracking fund)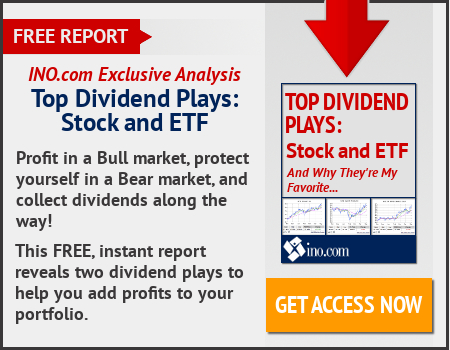 Rarely in the last half century have the stars been so aligned for US stocks. The collapse in volatility & mid-year slump in bond yields has helped investors earn the 3rd biggest risk-adjusted return from US equities in 50 years. The measure tracks stock returns relative to Treasuries & volatility. US stocks have hit new highs this year as a bull market that started in Mar 2009 is poised to become the longest on record. Treasury yields are ending the year little changed & stock volatility is close to historic lows. Investor enthusiasm for technology shares & optimism over the potential benefits of US tax reform have helped drive returns.
U.S. Stocks Are Having One of the Best Years in Half a Century
US manufacturers have been producing quite a few jobs since the summer. Factory payrolls over the last 4 months have increased 27K on average, the most since Apr 2012, the Labor Dept reported. Employees at producers of non-durable goods, such as chemicals, fuels & foods, worked longer hours in Nov & saw their weekly pay advance 3.2% from a year ago.
Consumer sentiment in the US cooled for a 2nd month while remaining around levels consistent with a steady economy & solid job market, according to the Univ of Mich. The Sentiment index fell to 96.8, lowest since Sep (est. 99), after 98.5 in Nov. Current conditions gauge, which measures Americans' perceptions of their finances, rose to 115.9 from 113.5. Expectations measure decreased to 84.6 from 88.9. Year-ahead inflation expectations rose to 2.8%, highest since Apr 2016, from 2.5%. Even with the decline in the main index & a higher inflation outlook, Americans remain relatively optimistic about employment prospects & the economic outlook, with the report showing improved household finances. Upbeat moods help to underpin consumer spending, the biggest part of the economy. Buying conditions for vehicles & househ old durables benefited from favorable prices & discounts, while the outlook for home buying remained favorable on low mortgage rates & greater income security. Half of consumers expected economic growth to slow over the next 5 years, though partisanship heavily influenced the outcome. 75% of Dems forecast a downturn over the longer term, while almost 3/4 of Reps expected continuous growth. 6 in 10 consumers said economic growth had recently improved in early Dec & unemployment was expected to continue falling slightly. Employers added 228K jobs in Nov, above the estimate of 195K, & the jobless rate remained at almost a 17-year low of 4.1%. "Perhaps the most important changes in early December were higher income expectations as well as a higher expected inflation rate in the year-ahead," Richard Curtin, director of the consumer survey said. "The rise in inflation expectations in early December was a surprise." "Inflation needs close monitoring in the months ahead, but right now I think the most likely result will be this rise to 2.8 percent will be an anomaly and it will soon disappear," Curtin added.
German exports dropped in Oct for the 2nd straight month while imports grew, narrowing the trade surplus of Europe's largest economy. The Federal Statistical Agency said Oct exports dropped 0.4% over Sep, following a 0.4% decline in Sep over Aug, according to figures adjusted for calendar & seasonal variations. Meantime, exports rose 1.8% in Oct, narrowing the adjusted trade surplus to €19.8B from Sep's €21.9B. In unadjusted figures, exports rose 6.8% over Oct 2016 to €108B, while imports rose 8.3% to €89.1B. Exports were up 8.7% to EU member states & 4.1% to non-EU countries compared to Oct 2016. Imports from the EU were up 10.1% & up 11.9% from non-EU nations.
China reported strong growth in both exports & imports in Nov in a reassuring sign for the world's 2nd-biggest economy. Figures from on the customs dept show exports expanded 12.3% to $217.4B in Nov over a year earlier, nearly double the 6.9% pace recorded in Oct. Imports jumped 17.7% year-on-year to $177.2B, leaving a monthly trade surplus of $40.2B. The latest figures beat most forecasts & add to evidence that strengthening global & domestic demand is helping shore up China's economic growth. The optimism might not last as more trade frictions loom between China & the US. Last week the US joined the European in a dispute at the World Trade Organization over China's status at the body. They're opposed to giving China market economy status, which would make it harder for them to win anti-dumping cases against Beijing for exporting goods at improperly low prices.
Stocks recovered, helped with favorable economic data. But the looming deadline in 2 weeks for shutting the gov is one of many dark clouds around. Dec still has the makings of highly volatile month.
Dow Jones Industrials