Dow lost 39, decliners over advancers 4-3 & NAZ bounce back 14. The MLP index sank 4+ to the 259s & the REIT index remained even in the 353s. Junk bond funds fluctuated & Treasures rose. Oil tumbled to the 55s (more below) & gold dropped 15 to 1266.
AMJ (Alerian MLP Index tracking fund)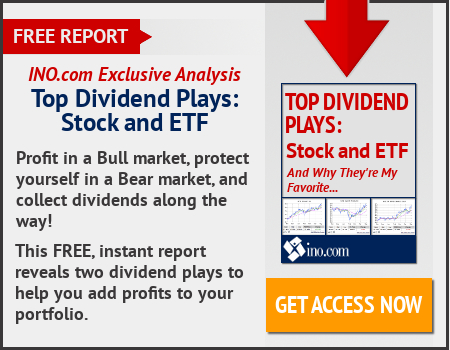 Pres Trump again raised the possibility of a gov shutdown by week's end, blaming Dems for that possible outcome, one day before he is due to host Rep & Dem congressional leaders for talks on a spending bill. Trump's warning came as some of the most conservative members of the House pushed for increases in military spending along with either a freeze or reduction in domestic programs. Their bid is likely to be rejected by Dems & could further complicate behind-the-scenes negotiations by congressional leaders that have been going on for months aimed at figuring out gov spending for the fiscal year that began on Oct 1. A temporary spending bill passed by Congress is due to run out on Fri. If Congress cannot agree on a measure to continue the funding, parts of the gov could shut down. As a condition of backing a new spending measure, Dems have demanded legislative protections for the nearly 700M undocumented immigrants who were brought into the US. But Trump has criticized that demand, saying it could set the stage for an impasse. "The Democrats are really looking at something that is very dangerous for our country," Trump said. "They are looking at shutting down."
Last week, General Motors
(GM)
detailed its strategy for surviving (& thriving) as the traditional model of car ownership is disrupted. The top US automaker is confident that it can be a long-term winner as "robo taxis" become the norm
Opens a New Window.
. On Fri, GM along with Ford
(F)
& Fiat Chrysler
(FCAU)
offered up evidence that US drivers aren't about to give up their vehicles. While doomsayers have been warning that auto demand has peaked, all 3 automakers posted solid sales results again in Nov. Of the 3, Ford posted the strongest sales numbers. The company delivered 210K vehicles, up 6.7% year over year. Zeroing in on sales to retail customers, Ford reported a more modest 1.3% uptick in deliveries. Even without the benefit of fleet sales, the company posted a double-digit increase in deliveries of crossovers & SUVs. Unlike Ford, GM & FCAU posted sales declines in the US during Nov. GM reported that deliveries decreased 2.9% to 245K units, while FCAU said that total deliveries dropped 3.7% to 154K units. However, both of those companies continued a recent trend of selling fewer vehicles to rental car companies last month. Looking just at the retail market, their results don't look all that different from Ford's sales numbers. GM's US retail sales inched down just 0.1% year over year in Nov, while FCU posted a 2.2% retail sales gain. Furthermore, retail buyers continue to snap up pricier vehicles, while scorning entry-level cars. GM also had huge success with its crossover lineup last month. All 4 of its brands (Buick, Cadillac, Chevrolet & GMC) achieved double-digit increases in retail deliveries of crossovers. Thanks to this shift in retail demand toward more expensive vehicles, GM's average transaction price (ATP) rose more than $1400 year over year last month, reaching a new record high. This was the first time GM posted a monthly ATP above $37K. YTD, US auto sales have fallen by 1.5%. Industry sales for the full year will likely come in around 17.3M, marking the first annual drop since the recession. Analysts are expecting auto sales to fall again in 2018, perhaps at an even faster rate.
Oil fell 2% to the lowest in more than 2 weeks after a sharp rise in US inventories of refined fuel suggested demand may be flagging, while US crude production hit another weekly record. Gov data showed that US crude stocks fell 5.6M barrels, more than expected, though that was partially the result of the closure of the Keystone pipeline after a leak in South Dakota in mid-Nov, which cut flows to Cushing, Oklahoma. That line reopened yesterday. However, gasoline stocks rose by 6.8M barrels & distillate inventories were up 1.7M barrels, both exceeding expectations. That hit prices of both crude & products in a market which is already heavily tilted bullish & thus potentially vulnerable to a selloff. Gasoline stocks tend to build in Dec, but at 221M barrels of inventory, stocks are slightly above the 5-year average for this time of year. US crude production rose to 9.7M barrels per day, another weekly record, though short of all-time records reached in the 1970s. That increase may undermine efforts by global producers to cut supply. Supply cuts by OPEC, Russia & other producers that were extended at a meeting last week for the whole of 2018 have helped lift Brent prices by more than 40% since Jun. Prices have slipped from Nov's peak, which represented 2-year highs. Brent crude futures were down $1.31 (2.1%) at $61.55 & US crude futures dropped $1.37 (2.4%) to $56.25.
Oil hits 2-week lows as US fuel stock build signals easing demand
Another day when little was done in the stock market. All eyes are on DC & anxiety by investors is increasing, not knowing what is really going on. At least stock averages are near record highs, so they have less to complain about today's unsettled conditions. The main difference is that now 25K for the Dow is further away.
Dow Jones Industrials