Dow lost 28, advancers marginally ahead of decliners & NAZ was off 2. The MLP index fell 1 to 271 & the REIT index declined 4 to 350. Junk bond funds were flattish & Treasuries remained under selling pressure. Oil topped 58 (more below) & gold went up 4 to 1268.
AMJ (Alerian MLP Index tracking fund)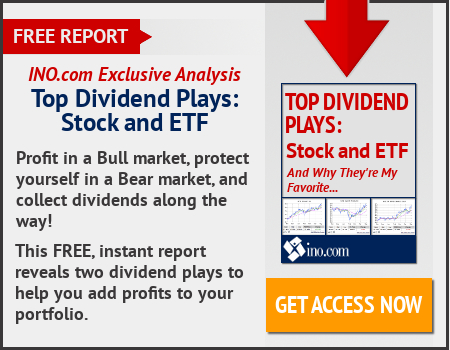 House Reps are moving toward passage of a stripped down temporary funding measure to avert a gov shutdown on Sat as the prospects of a deal on a host of other issues faded. A Senate measure intended to stabilize Obamacare markets was kicked to next year because of the political uncertainty, as were plans for an immigration deal. Ambitious plans to include full-year funding for the Pentagon, long-term extensions for a children's health insurance program & a gov surveillance program, among other items, are at risk of being pushed back as well. Reps in the House scheduled a meeting later to discuss a path forward on the funding measure, which may put them in conflict with the plans of their counterparts in the Senate. In the face of objections from some conservatives, there was a growing movement in the House to pass an extension of current funding until Jan 19 along with separate bills providing $81B for hurricane & wildfire recovery assistance along with an extension of a National Security Agency surveillance program before lawmakers leave for a holiday recess. That would leave plans by Senate Rep leaders in limbo. Senate Majority Leader Mitch McConnell has reiterated his priorities for additions to the year-end spending deal: extending the Children's Health Insurance Program, 2 measures to stabilize Obamacare markets, a veterans'health program & waiving requirements that would force automatic cuts to Medicaid. "I know that all our colleagues on both sides of the aisle want to keep the government funded and attend to a number of other urgent priorities," McConnell said. "I am confident we can work together to do just that." Dems in the Senate have leverage because Reps need their help getting the 60 votes required to pass a spending bill. It's possible a spending bill will move back & forth between the House & Senate in the next few days before lawmakers reach a final agreement. Both parties also are negotiating on broad spending caps for domestic & defense spending for the rest of the fiscal year, but that deal appears to be elusive this week. Dems want equal increases for defense & non-defense spending and seek to limit any offsetting spending cuts. Gary Cohn, Pres Trump's chief economic adviser, said that he expects Congress to settle on a 2-week extension of federal funding & deal with other issues in Jan. "We'll deal with caps and we'll deal with all the spending issues -- military issues, and all the other issues at the beginning of next year," he added.
House Moves Toward Stripped-Down Spending Plan to Avert Shutdown
The Rep-controlled House of Representatives gave final approval to the biggest overhaul of the US tax code in 30 years, sending a sweeping $1.5T bill to Pres Trump for his signature. In sealing Trump's first major legislative victory, Reps steamrolled opposition from Dems to pass a bill that slashes taxes for corps & the wealthy while giving mixed, temporary tax relief to middle-class Americans. The House approved the measure, 224-201, passing it for the 2nd time in 2 days after a procedural foul-up forced another vote today. The Senate had passed it 51-48 in the early hours of the day. At the beginning of a Cabinet meeting to Triump said lowering the corp tax rate from 35% to 21% was "probably the biggest factor in this plan." Trump planned a tax-related celebration with lawmakers at the White House in the PM but will not sign the legislation immediately. Timing of the signing was still up in the air. The debt-financed legislation cuts the corp income tax rate to 21%, gives other business owners a new 20% deduction on business income & reshapes how the gov taxes multinational corps along the lines the country's largest businesses have recommended for years. Millions of Americans would stop itemizing deductions under the bill, putting tax breaks that incentivize home ownership & charitable donations out of their reach, but also making tax returns somewhat simpler & shorter. The bill keeps the present number of tax brackets but adjusts many of the rates & income levels for each one. The top tax rate for high earners is reduced & the estate tax on inheritances is changed so far fewer people will pay. Once signed, taxpayers likely would see the first changes to their paycheck tax withholdings in Feb. Most households will not see the full effect of the tax plan on their income until they file their 2018 taxes in early 2019. In 2 provisions added to secure needed Rep votes, the legislation also allows oil drilling in Alaska's Arctic National Wildlife Refuge & repeals the key portion of the Obamacare health system that fined people who did not have healthcare insurance. "We have essentially repealed Obamacare and we'll come up with something that will be much better," Trump said.
General Mills (GIS) reported fiscal Q2 EPS of 74¢ & EPS, adjusted for one-time gains & costs, was 82¢ meeting expectations. The maker of Cheerios cereal, Yoplait yogurt & other packaged foods posted revenue of $4.2B, beating the forecasts of $4.07B. The stock rose 1.13. If you would like to learn more about GIS, click on this link:
club.ino.com/trend/analysis/stock/GIS?a_aid=CD3289&a_bid=6ae5b6f7
The Bank of England laid out its hope that European banks would continue to operate in Britain after Brexit in much the same way as they do now. It said European banks would hopefully not need to convert their branches in Britain into subsidiaries, a move which would create financial burdens & potentially prompt many banks to consider their futures in Britain. The Bank of England said its plan is based on the assumption that a "high degree of supervisory cooperation with the EU" would continue after Britain leaves the bloc in Mar 2019. However, it warned that in the event of a non-cooperative relationship between Britain & the EU post-Brexit, there could be "implications" for how it oversees firms. If forced to create subsidiaries, EU-based financial firms would have to follow British regulations & would be compelled to hold large capital reserves locally in case of a market crash, for example. Those capital requirements do not apply to branches. "Keeping the U.K.'s financial system open to foreign institutions is in the best interests of the U.K., EU and global economies," the bank said.
Crude jumped to the highest in more than 2 weeks after a gov report showed US oil stockpiles fell by the most in 4 months. Futures rose about 1%. American crude inventories tumbled by 6.5M barrels last week, more than double the average estimate. Exports surged by the most on record as domestic explorers sent cargoes to foreign shores where they fetched higher prices. Yet, gasoline stockpiles rose for a 6th week & diesel supplies unexpectedly edged higher. Oil is on track for a yearly rise following a decision by OPEC & its allies to extend supply cutbacks thru the end of 2018. Global stockpiles should remain below seasonal levels & continue to shrink thru Q2 of next year. Saudi Arabian Oil Minister Khalid Al-Falih said that he's optimistic about the global oil-cuts pact, yet he also said that oil inventories won't be near the level needed by the time OPEC meets in Jun. Meanwhile, Kuwait's Oil Minister Bakheet Al-Rashidi said compliance with the output cuts reached 122% in Nov, the highest monthly level since the agreement took effect in Jan. West Texas Intermediate crude for Feb delivery added 53¢ to settle at $58.09 & Brent for Feb settlement gained 76¢ to end the session at $64.56. US crude inventories slipped to 436.5M barrels last week, the lowest level since Oct 2015, while crude exports jumped by 772K barrels a day, the Energy Information Administration said.
AT&T (T) will boost capital expenditures by $1B & give each of its 200K employees a $1K bonus, following passage of the tax bill. That didn't get recognition in the stock market, but more such moves will be extremely bullish for stocks. The stock market took a breather today, however the bulls are feeling great & want to take the Dow to 25K very soon.
Dow Jones Industrials