Dow jumped up 116, advancers over decliners 2-1 & NAZ added 12. The MLP index gained a fraction in the 271s & the REIT index was even just above 350. Junk bond funds dipped lower & Treasuries were off a tad following recent selling. Oil slid back pennies to the 57s & gold lost 1 to 1268.
AMJ (Alerian MLP Index tracking fund)
| | | | | | | |
| --- | --- | --- | --- | --- | --- | --- |
| CL=F | Crude Oil | 57.71 | | -0.38 | -0.7% | |
| | | | | | | |
| --- | --- | --- | --- | --- | --- | --- |
| GC=F | Gold | 1,268.20 | | -1.40 | -0.1% | |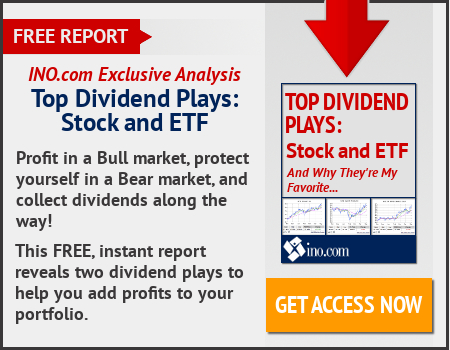 The $ pared an advance & Treasuries climbed as US economic growth for Q3 was revised lower. The S&P 500 opened higher the day after Congress passed the tax overhaul. While Q3 growth figure was trimmed on lower contributions from consumer spending & trade, the pace of growth remained the fastest since early 2015, according to the Commerce Dept. The bond sell-off that took hold this week continued even as Treasuries rebounded, with core European yields rising for a 4th session. Those in the periphery were mostly lower. Stocks in Europe steadied after 2 days of declines, while most of the region's bonds continued to fall as traders tidied up positions ahead of the Christmas holiday. The Stoxx Europe 600 index inched higher after a mixed session in Asia, as a fall in utilities & real estate shares was offset by gains in retailers & tech stocks. The € dropped & sterling fell as data showed UK consumer confidence slipped to a 4-year low in Dec. The ¥ declined as the Bank of Japan held rates & Governor Haruhiko Kuroda said there's no need to reconsider the current policy framework.
The US economy's Q3 growth was revised slightly downward on lower contributions from consumer spending & trade, though the pace remained the fastest since early 2015, Commerce Dept data showed. GDP grew at 3.2% annualized rate (est 3.3%), revised from 3.3% & following 3.1% in Q2. Consumer spending, biggest part of the economy, grew 2.2% (est. 2.3%), revised from 2.3% & following 3.3% in Q2. Business equipment investment revised to 10.8% gain from 10.4% & intellectual property spending advance revised to 5.2% from 5.8%. Gross domestic income gain revised to 2% from 2.5%. The revisions for GDP, the value of all goods & services produced, still show the economy was on a strong run last qtr, with recent reports indicating the momentum extended into the current period. While the tax overhaul ready for Pres Trump's signature may give a boost in the coming year, economists say his goal of 3% sustained annual growth remains a challenge. The lower reading on consumer spending, which accounts for about 70% of the economy, reflected data on recreation services & airline passenger revenue. Business investment was robust in the qtr, with revisions to components ultimately amounting to a wash compared with the previous report. State & local gov spending was revised to an increase of 0.2%, reflecting construction data, from a prior report of a 0.1% drop. The average of GDP & GDI was revised to a 2.6% advance, from a previously estimated 2.9% gain.
Reps in Congress advanced legislation to keep the federal gov operating past Fri when funding expires, adding some "emergency" money for the military in a bid to gain the support of conservatives in the House of Representatives. House Rep leaders unveiled a new version of a bill they hope to pass before the Fri midnight deadline & keep federal agencies humming along at current funding levels thru Jan 19, averting a shutdown that would create political havoc in DC. But a few hours ago, it was unclear whether House Speaker Paul Ryan had secured enough votes for passage. Any measure approved by the House would then have to be considered by the Senate. Representative Steny Hoyer, #2 House Dem, described a paralyzed Congress during early-morning testimony to a House committee. "You have 36 hours to keep the government open," he said. "We don't have the votes to keep the government open. We don't have the votes to shut it down." The House also was aiming to approve an $81B disaster aid bill to help Puerto Rico, the Virgin Islands & several states recover from this year's hurricanes & wildfires. The House bill calls for an additional $4.7B for the Dept of Defense to be used for missile defense & ship repair. Many House Reps were pushing for a much more significant increase in military funding, despite staunch opposition in the Senate, which wants to leave that fight for early next year. Rep Representative Chris Collins said yesteday, "The defense hawks want monies ... that unfortunately the Senate's not in a position to give them." Most gov programs would be temporarily extended for a month at fiscal 2017 levels. Fiscal 2018 began last Oct 1 but Congress has failed to approve any of the regular funding bills for this year & instead has kept agencies running on a temporary basis.
U.S. House unveils new stop-gap funding bill to avert shutdown
Some companies are already pledging to spend tax bill savings on higher wages. And this was less than 24 hours after the tax bill was passed. GDP data revision was satisfactory. That sounds good to traders! The Dow is less than 200 away from topping 25K & holiday cheer may bring buyers for the final push. However there is always the other side of the coin, especially in DC. Gov funding for the rest of the fiscal year is uncertain. The guys in DC are expected to fund another month & deal with the rest of the year after the New Year holiday.
Dow Jones Industrials