Dow climbed 140, advancers over decliners about 5-2 & NAZ gained 58. The MLP index rose 2+ to 275 & the REIT index added 1+ in the 361s. Junk bond funds were mixed & Treasuries declined. Oil fluctuated in the 57s (more below) & gold went up 6 to 1164.
AMJ (Alerian MLP Index tracking fund)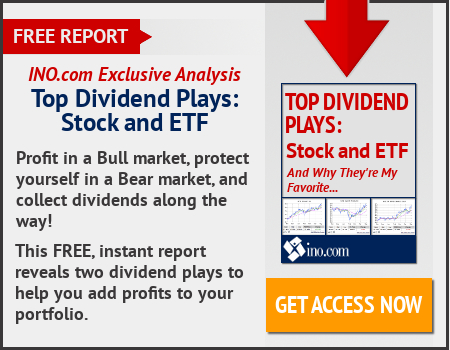 Pres Trump declared a new national security strategy, stressing the "America first" message of his 2016 campaign & faulting previous US leaders for failing to measure up to it & look out for the nation's citizens. "Our leaders engaged in nation building abroad while they failed to build up and replenish our nation at home," he said, pointing to the economy's strong performance & predicting even better under his policies. His security strategy envisions nations in constant competition, reverses Obama-era warnings on climate change & affirms that the US will unilaterally defend its sovereignty, even if that means risking existing the agreements with other countries that have dominated foreign policy since the Cold War. The strategy from the pres could sharply alter intl relationships if fully implemented. It focuses on 4 main themes: protecting the homeland, promoting American prosperity, demonstrating peace thru strength & advancing American influence in an ever-competitive world. Trump's doctrine holds that nation-states are in perpetual competition & that the US must fight on all fronts to protect & defend its sovereignty from friend & foe alike. While the administration often says that "America First" does not mean "America Alone," the national security strategy makes clear that the US will stand up for itself even if that means acting unilaterally or alienating others on issues such as trade, climate change & immigration. The last such strategy document, prepared by Pres Obama in 2015, declared climate change an "urgent and growing threat to our national security." The Trump plan removes that determination, following the administration's threat to pull out of the Paris climate accord. The strategy sets a goal of being an "energy-dominant nation" & says that the US "recognizes the importance of environmental stewardship."
Trump unveils details of 'America First' security strategy
British Prime Minister Theresa May met with senior ministers to begin thrashing out Britain''s plans for its long-term relationship with the EU after Brexit. May met with her Brexit "war cabinet" to formally discuss what trade deal Britain wants with the EU, whether to stay aligned with the EU's trade rules & maintain close economic ties with the bloc, or seek more flexibility so Britain could strike its own trade deals around the world. Among those who want more flexibility is Foreign Secretary Boris Johnson, who said that Britain would "have gone from a member state to a vassal state" if it continues to adhere to EU trade rules after Brexit. "What we need to do is something new and ambitious, which allows zero tariffs and frictionless trade but still gives us that important freedom to decide our own regulatory framework, our own laws and do things in a distinctive way in the future," he said. Leaders of the EU's other nations last week declared that Brexit talks could finally move on to the next phase, specifically on their future relationship. For months officials were preoccupied with the terms of Britain's divorce, including how much Britain owed the EU. Brexit Sec David Davis has said he wants Britain to adapt a tailor-made free trade deal with the EU that's more substantive than the one Canada has with the bloc. But the EU's chief Brexit negotiator, Michel Barnier, insists Britain has to "realize there won't be any cherry picking." "No way. They have to face the consequences of their own decision," he said. May also outlined to Parliament her plans for the 2-year transition period Britain wants to implement after it leaves the EU in Mar 2019. May told lawmakers that Britain wants its current access to European markets unchanged during the transition period, even though it would have formally left the EU's single market & the customs union by then. She also said that Britain will seek to negotiate & strike trade deals with countries around the world during the transition.
America's shale drillers are poised to ring in the new year with strong growth in the US oil patch, according to the latest forecast from the Dept of Energy. Crude oil production from 7 major shale regions is set to grow by 94K barrels a day in Jan, the Energy Information Administration (EIA) projected. Total output from those regions is seen topping 6.4M barrels a day next month. That would mark growth of more than 1M barrels a day from this past Jan, when frackers produced 5.2M barrels a day. Most of those gains will come from the Permian basin, a prolific oil-producing region in Texas & New Mexico. Production there is set to rise by 68K barrels a day, according to EIA. The EIA sees output growing by a more muted 9K barrels a day in North Dakota's Bakken shale & by 6K barrels a day in the Niobrara basin, which sits beneath Colorado & nearby states. Drillers in these regions free oil & natural gas from shale rock formations thru hydraulic fracturing. The shale oil patch, where production can be quickly started up, is fueling a recovery in US production following a slump caused by low crude prices. The EIA last week raised its outlook for US oil output in 2018, saying it will average 10M barrels a day, compared with 9.2M barrels a day this year, the highest annual average production on record. The 14-member oil cartel OPEC & the Intl Energy Agency have also revised their forecasts for US production. The 3 organizations see US production.rise 800K-1M barrels a day next year. In its monthly report, the International Energy Agency said flexibility & innovation in the shale industry is making it difficult for forecasters to predict US output.
US shale oil drillers set to kick off the new year with big production gains
Oil prices edged higher, supported by a North Sea pipeline outage & a workers strike in the Nigerian energy industry. A fall in the number of US rigs drilling for oil also underpinned prices, but growth in US crude output cast a shadow over the market. Brent crude futures, the intl benchmark, were at $63.59 a barrel, up 36¢, & US crude futures were at $57.67, up 37¢. Brent pared gains after Ineos, operator of the North Sea Forties pipeline, said the crack that shut it down had not spread. The 450K-barrels-per-day (bpd) link that provides some of the physical crude underpinning Brent has been shut last week, forcing Ineos to declare force majeure on all oil & gas shipments. Workers from one of Nigeria's largest oil unions began strike action, sparking concerns over exports from Africa's largest crude producer. The Petroleum & Natural Gas Senior Staff Association of Nigeria, whose members mainly work in the upstream oil industry, said they were holding talks with labor ministry officials over the indefinite strike. In the US, energy companies cut rigs drilling for new production for the first time in 6 weeks, to 747. Activity is still well above this time last year, when the rig count was below 500. Actual US production has soared 16% since mid-2016 to 9.8M bpd. US output is approaching that of top producers Saudi Arabia & Russia, which are pumping 10M bpd & 11M bpd respectively. This has undermined market-balancing efforts by OPEC & a group of non-OPEC producers including Russia to withhold production.
Oil gains as Forties outage, Nigeria strike threaten supply
Awaiting the final vote on tax reform, traders were feeling good today. The Dow is zeroing in on 25K & the NAZ needs just 6 to go over 7K. Business & consumer sentiments are at long term highs, helping increase the growth rate for the US economy. One fly in the ointment today was that gold (negative bets on the stock market) went higher. Investors are hoping that holiday cheer will take the averages to new heights.
Dow Jones Industrials