Dow retreated 109 (finishing near the lows), decliners over advancers 3-2 & NAZ was off 13. The MLP index fell 1+ to the 263s & the REIT index lost 2+ to the 353s. Junk bond funds did little & Treasuries gained while stocks drifted lower. Oil slid back to the 57s & gold dropped 14 to 1264.
AMJ (Alerian MLP Index tracking fund)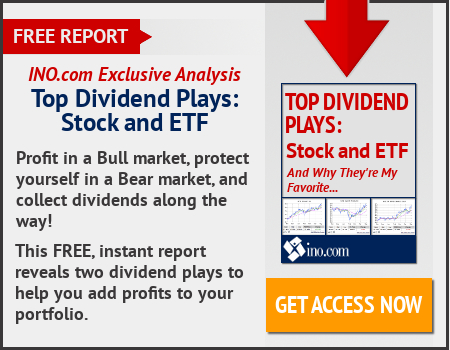 House Republican leaders are moving to quell a rebellion within their ranks over a stopgap spending bill needed to avert a gov shutdown on Sat by attempting to push forward with a 2-week measure that expires Dec 22. Reps emerged from a contentious morning meeting saying that House Speaker Paul Ryan & other leaders told them that the Senate is resisting a longer stopgap measure backed by the conservative House Freedom Caucus. The Freedom Caucus night threatened to block progress on Pres Trump's tax bill unless the group gets support to extend the spending measure to Dec 30. Caucus member Jim Jordan said that doing so would give conservatives more leverage over senators who want to add legislation to the stopgap bill. Senator Susan Collins has made her tax vote contingent on passage of a bill shoring up Obamacare insurance markets, which Freedom Caucus members see as a bailout of Obamacare. John Cornyn , #2 Senate GOP leader, said the Senate will move forward with a Dec 22 measure because a Dec 30 end-date does not accomplish anything. "I'm not sure what that gets us, other than messing up the week between Christmas and New Year's," Cornyn said. Funding to keep the gov operating expires at the end of the day on Fri. Rep leaders want to use 2 weeks before a new Dec 22 deadline to negotiate with Dems over how much money to give to defense & non-defense programs in the current fiscal year, which began Oct 1. After that, a 2nd stopgap measure could push final budget decision-making into Jany, with that short-term measure also carrying late-Decr deals on that include shoring up Obamacare's insurance exchanges.
Leaders told members they'll gauge support among Reps for a Dec 22 stopgap measure. The House Rules Committee postponed meeting to prepare a Dec 22 bill for a floor vote as leaders polled the rank and file. Hal Rogers Rep & member of the Appropriations Committee, said most House Reps support a Dec 22 stopgap. The measure wouldn't include an extension of the nation's debt ceiling, which comes back into effect after Dec 8. The Treasury Dept has said it can avoid a gov default at least thru Jan & the Congressional Budget Office estimates it can be avoided into Mar. This week, the Bipartisan Policy Center, a research group, also estimated Mar, while saying that tax cuts working their way thru Congress could move the date up into Feb.
House Republicans Move to Quell Rebellion Over Stopgap Spending Bill
The US trade deficit widened in Oct to a 9-month high on record imports that reflect steady domestic demand, Commerce Dept data showed. The gap increased 8.6% to $48.7B (est $47.5B) from revised $44.9B in prior month that was wider than previously reported. Imports climbed 1.6% to $244.6B, boosted by mobile phones, apparel, household goods & service-related purchases. Exports were unchanged at $195.9B as more shipments of petroleum were offset by declines of capital equipment, consumer goods. The surge in imports probably reflected merchants preparing for the holiday-shopping season. Consumer goods imports increased almost $800M, including a $303M gain in cell phones & other household goods, as well as more inbound shipments of furniture, appliances, toys & clothing. The shortfall in goods & services trade, if sustained, may weigh on economic growth in Q4 after net exports added 0.43 percentage point to GDP in the previous qtr. Steady consumer spending & a pickup in business investment will continue to drive demand for imports. At the same time, sales of American-made merchandise could improve as economies in the rest of the world advance. The latest report also showed record imports from China led to a wider trade gap. Shipments from Mexico were also the highest ever, causing the US gap with that country to expand in Oct. After eliminating the influence of prices, which renders the numbers used to calculate GDP, the trade deficit increased to $65.3B, also the largest since Jan, from $62.2B in the prior month
A planned 2-day summit of Gulf Arab countries fell apart within hours of starting over the ongoing boycott of Qatar, underscoring the difficulty of ending the crisis & suggesting that unifying the bloc of US allies is slipping further from reach. Even before Kuwait's 88-year-old emir began the summit of the Gulf Cooperation Council (GCC), the United Arab Emirates announced it formed a new partnership with Saudi Arabia to coordinate "all military, political, economic, trade and cultural fields," the basic goal of the GCC. Abu Dhabi & Riyadh already enjoy close ties and previously signed a similar agreement last year, suggesting the latest announcement was meant to scuttle any possible reconciliation in Kuwait City. It also highlighted the inherent weakness of the 6-nation GCC already exposed by the monthslong dispute between half of its members & Qatar. The GCC, composed of Bahrain, Kuwait, Oman, Qatar, Saudi Arabia & the UAE, formed in 1981, in part as a counterbalance to Shiite power Iran. It's no stranger to disputes among its members, especially during the mid-1990s. In the time since, the group had grown more clubby, buoyed by rising oil & energy prices. It made visa-free travel arrangements among its members and pushed toward greater economic cooperation. But a drop in oil prices, the 2011 Arab Spring & its aftermath, & other political maneuvers led to the Qatar diplomatic crisis. The dispute began in Jun, following what Qatar described as a hack of its state-run news agency & the circulation of incendiary comments attributed to its ruler. Soon after, GCC members Bahrain, Saudi Arabia & the UAE closed off their airspace & seaports to Qatar, as well as the small peninsular nation's sole land border with Saudi Arabia. Qatar's foreign reserves have dropped by some $10B, 1/5 of their value, since the dispute began. Those reserves are crucial in supporting the nation's riyal, which is pegged to the $, as well as funding the upcoming 2022 FIFA World Cup that Doha will host. The boycotting nations allege Qatar funds extremist groups & has too-cozy ties to Iran. Qatar has long denied funding extremists, but Doha shares a massive offshore natural gas field with Tehran that gives its citizens the highest per-capita income in the world. It restored diplomatic relations with Iran after the crisis, marking a setback for Saudi Arabia, which views Tehran as its main regional rival.
Stocks are back to meandering. The confusion in DC is making the bull very nervous about getting a boatload of legislation passed. Those DC guys are projecting an inability to get things done (like funding the gov for the rest of the year, tax reform & dealing with the debt ceiling among other issues). They seem more worried about concentrating on the pet projects. That means the "big picture" of their work is lost on them. Keep an eye on the goings on in the Mid East. A lot of oil comes from the region & a lot of shipping goes thru their waterways. The area is going thru a transformation, Saudi Arabia wants to become a regional power. After this decline, the Dow is back to where it was at the start of Dec. Congress will be driving much of stock movements for the rest of the year.
Dow Jones Industrials