Dow climbed 109, advancers over decliners 3-1 & NAZ rose 23. The MLP index added 1+ to the 335s & the REIT index gained 1+ to the 347s. Junk bond funds were little changed & Treasuries declined in price. Oil went up in the 54s & gold retreated as stocks were purchased.
AM
J (Alerian MLP Index tracking fund)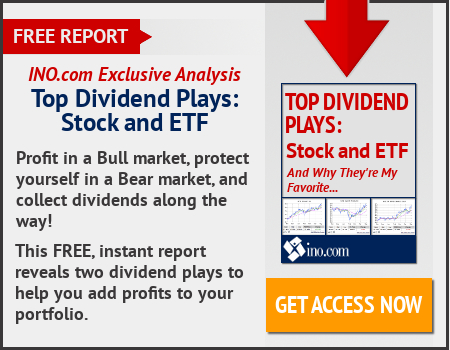 The euro area's unexpectedly upbeat economic data might have come with more than one positive message. A gauge for economic activity rose to the highest level in almost 6 years in Feb, following previous signals that the region's frail recovery is finally taking shape. National gauges showed France outpacing Germany for the first time since 2012, a development that could signal growth in the 19-nation region is becoming more broad-based. "France's revival represents a much-needed broadening out of the region's recovery and bodes well for the euro zone's upturn to become more self-sustaining," said Chris Williamson, chief business economist at IHS Markit. A composite Purchasing Managers' Index for the euro area climbed to 56.0 from 54.4 in Jan, putting the region on track for quarterly growth of 0.6%, IHS Markit said. Economists predicted the gauge would slip to 54.3. Inflows of new orders & surging optimism among firms point to a potentially stronger expansion in the coming months. ECB pres Mario Draghi has repeatedly argued that stimulus is still necessary to ensure the economic recovery becomes self-sustained & reaches beyond the region's top performers. Even though a swath of data, including inflation, has signaled that momentum may be stronger than expected, stoking calls for an exit from unconventional policy, the institution has committed to continue asset purchases until at least the end of the year amid political risks. "The ECB will be cheered by the signs of stronger growth and further upturn in price pressures, though will no doubt remain concerned that elections and Brexit could disrupt the business environment this year," Williamson said. Reports published earlier showed the French economy expanding by the most since 2011, propelled mainly by strength in its services sector. Output in Germany accelerated slightly less than in France, but still posted the strongest reading in 3 years. While the region's 2 largest economies are on track for growth of 0.6-0.7% in Q1, IHS Markit noted a key difference between the recoveries: prices. Input costs rose by the most since mid-2011 in France & Germany. Firms in the former didn't pass these gains on to customers, while output prices in the latter showed the largest monthly increase in more than 5 years.
Euro-Area Economic Recovery Broadens as France Outpaces Germany
Implementation of an agreement between OPEC & other major producers to reduce output has been "very encouraging" & the agreement is on track to reduce the global oil surplus, said the group's top official. "We are going to go for much higher levels of compliance because of the very high level of stocks that we have brought over with us from 2016," Mohammad Barkindo, secretary-general of OPEC, said. "Anything less than 100 percent is not satisfactory" OPEC expects to achieve that level "in due course." It's premature to say whether OPEC would need to extend the agreement beyond its initial term of 6 months, or even to deepen the cuts, Barkindo said. The pace of the decline in global oil stockpiles, which OPEC wants to see fall back in line with the 5-year average, will determine the group's next move, he said. Iraq, the group's 2nd-largest producer only implemented about 40% of its pledged cuts in Jan. Barkindo said the nation has pledged to keep cutting. Oil is still far from an "equilibrium price" & inventories remained very high in Jan, but OPEC's not disappointed by the market reaction to its agreement, Barkindo added.
It's been at least 7 years since Americ''s mid-sized companies have been this ecstatic about the economy's prospects. A whopping 80% of middle-market businesses said they were optimistic, the most since JPMorgan Chase began its Business Leaders Outlook survey. That's up from 39% last year & reflects a sea change in sentiment that's swept through the ranks of corp America since the election. More than ¾ of execs say they expect the policies of Trump & Congress to have a positive impact on their business. The reason: an agenda that's pro-business & includes tax reform & less regulation. A separate survey of small businesses also showed increased optimism, though the gains weren't as dramatic: 62% were bullish on the economy, up from 43% last year. The middle-market survey also contained favorable news for American workers as 71% of leaders said they plan to increase compensation this year, & 57%t plan to add more full-time employees. 67% of middle-market executives said the administration's immediate focus should be on reducing regulations, which raise the cost of doing business, while 56% said lowering taxes should be the priority.
Trump made a lot of news over the weekend & the stock traders must have liked what they heard on balance. The story above shows execs are optimistic about the future. But Congress still has a lot on its plate & passing legislation may not go smoothly. Investors are not worried as Dow is heading towards 21K, a level unimaginable when Trump was elected!
Dow Jones Industrials