Dow advanced 84, advancers only modestly ahead of decliners & NAZ added 58. The MLP index slid back pocket change in the 301s & the REIT index lost 2 to the 338s. Junk bond funds were a little higher & Treasuries had a slight gain. Oil ran into profit taking is now a little lower & gold continued weak.
AMJ (Alerian MLP Index tracking fund)
Light Sweet Crude Oil Futures,F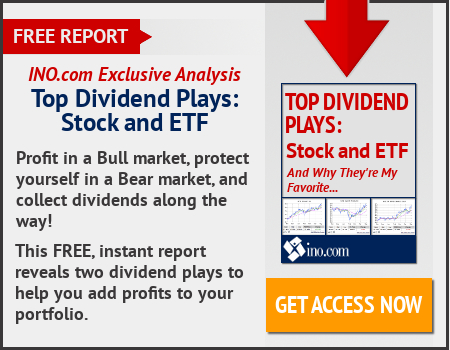 Oil advanced to the highest since Jul 2015 after Saudi Arabia signaled it's ready to cut output more than earlier agreed & non-OPEC countries including Russia pledged to pump less next year. Futures climbed more than 2.6%. Saudi Energy Minister Khalid Al-Falih said the biggest crude exporter will "cut substantially to be below" the target agreed on last month with members of OPEC. His comments followed a deal by 11 non-OPEC countries to join forces with the group & trim output by 558K barrels a day next year, the first pact between the rivals in 15 years. US oil futures have gained almost 20% since OPEC agreed on Nov.30 to cut output for the first time in 8 years. Saudi Arabia, which initiated OPEC's decision in 2014 to pump without limits, is leading efforts to regain control of the market. The OPEC & non-OPEC plan encompasses countries that produce about 60% of the world's crude. West Texas Intermediate for Jan delivery rose $1.33 to settle at $52.83 a barrel, the highest close since Jul 14, 2015. Volume traded was 81% higher than the 100-day average.
German Chancellor Angela Merkel & French pres Francois Hollande backed extending economic sanctions against Russia, citing a lack of progress on ending the armed conflict in eastern Ukraine. The push by the EU's 2 biggest economies to keep EU penalties on Russia for another 6 months signals a divergence with the US. "It will be necessary to extend sanctions on Russia once again," Merkel said. Progress on last year's Minsk peace plan for eastern Ukraine has been slow & "we would have wished that we were further along in implementing this process," she said. Leaders of the 28 EU govs are expected today to approve extending the sanctions, which expire on Jan 31 unless they're renewed. The measures, which target Russia's finance, energy & defense industries among others, were imposed in 2014 in response to Russia's backing for rebels in Ukraine. "The Minsk agreement must be implemented," Hollande said. "I support the extension of sanctions until there is progress, as does the chancellor." Merkel & Hollande also expressed horror about the Syrian gov's Russian-backed advance on Aleppo, with the French president blaming Russia for the humanitarian crisis in the city. Though US & EU sanctions on Russia related to Ukraine are separate, the Obama administration & 5 other powers said last week they're "ready to consider additional restrictive measures" against the Syrian regime's backers.
US import prices recorded their biggest drop in 9 months in Nov on declining petroleum costs, with renewed $ strength threatening to keep imported inflation subdued. The Labor Dept said import prices fell 0.3% last month after a downwardly revised 0.4% gain in Oct. Last month's drop was the biggest since Feb & followed 2 straight months of increases. The forecast called for import prices falling 0.4% after a previously reported 0.5% increase. In the 12 months through Nov, import prices dipped 0.1%, the smallest decrease since Jul 2014, after slipping 0.3% in the 12 months thru Oct. The soft import price reading is unlikely to change expectations that the Federal Reserve will raise interest rates tomorrow. The $ surge against the currencies of the US main trading partners Jun 2014 - Jan 2016 resulted in imported deflation, helping to keep inflation below the Fed 2% target. With oil prices hovering around $50 per barrel & wages expected to accelerate as the labor market nears full employment, some of the $ drag on price pressures could be mitigated, allowing inflation to rise toward its target. Imported petroleum prices dropped 4.7% last month, also the largest decline since Feb, after increasing 7.3% in Oct. Import prices excluding petroleum were unchanged after dipping 0.1% in the prior month. Export prices decreased 0.1% in Nov after rising 0.2% in Oct. Export prices were down 0.3% from a year ago, the smallest decline since Aug 2014 & followed a 1.0% decline in Oct.
Import Prices Post Largest Drop in Nine Months
While the Dow keeps charging ahead to reach 20K, not all stocks are participating. Energy is doing well but tech stocks have varied results. Yield stocks are lagging on the fears of higher interest rates. Dow is only about 100 away from the magical 20K level. It is vastly overbought & thoughts about a correction are scary. Too many think the sky is limit but market breadth remains weak. Tomorrow Janet may dampen that kind of enthusiasm.
Dow Jones Industrials