Dow lost 18, decliners over advancers 2-1 & NAZ fell 17. The MLP index was fractionally higher to the 318s & the REIT index lost 2+ to the 333s. Junk bond funds did little & Treasuries were up slightly. Oil climbed to the 54s (more below) & gold inched higher.
AMJ (Alerian MLP Index tracking fund)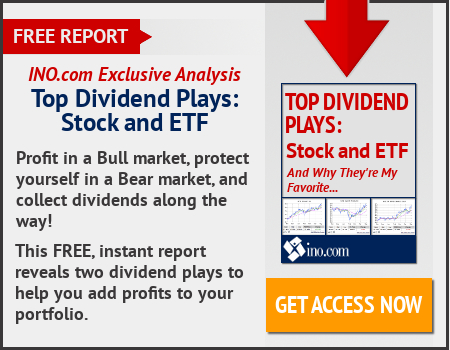 China's requirement for how much cash banks must hold as reserves is "very high" & should be reduced at an "appropriate time," a senior banking regulator said. Other financing tools can be used to manage the money supply after easing the required reserve ratio, China Banking Regulatory Commission official Yu Xuejun said. New monetary tools such as the medium-term lending facility are best used after a cut, not before, Yu said. The People's Bank of China has held the RRR at 17% since Feb after 4 cuts last year. It will be decreased to 16.5% in Q4-2017, then 16% in Q1-2018, according to the current forecast. The PBOC started to use MLF in 2014 to channel low-cost funds into banks while avoiding conditions that would fuel asset bubbles. It also introduced the pledged supplementary lending tool, which steers cheap credit to state-backed policy lenders such as the China Development Bank to support efforts such as shanty town renovation & water projects. Lowering the ratio lets banks lend more, which boosts credit expansion. Frequently reducing the ratio can reinforce expectations for monetary easing, which would add to downward pressure on the yuan, the PBOC said. Yu leads a panel with oversight responsibility for major State-owned financial institutions.
Automakers are likely in for another big year in 2017, even as consumer demand begins to cool off on the heels of a record year. As the final month of 2016 comes to a close, automakers are within striking distance of a new annual sales record. The sales boom took off in 2015, when the industry set a new high of 17.47M new vehicles sold in the US. Through Nov, deliveries are up 0.1% to 15.86M units this year, putting 2016 on pace to set a new high mark. Even if Dec sales fall short, automakers will enter the new year with plenty of tailwinds. Interest rates are rising but remain well below historical norms, while drivers continue to find cheap prices at the pump. Kelley Blue Book is projecting between 16.8-17.3M vehicles will find a buyer in 2017, reflecting a modest 2% decline versus 2016.
Oil prices edged up for a 4th consecutive session, close to their peaks since mid-2015, with the market awaiting evidence of OPEC supply reductions in the new year. US benchmark West Texas Intermediate (WTI) crude oil prices were up 7¢ at $53.97 per barrel, not far from the year's high of $54.51 reached on Dec 12. Oil prices have gained 25% since mid-Nov, helped by expectations for OPEC's supply cut & solid US economic figures that have also bolstered equity prices. But trading is expected to remain thin this week. The market is taking a wait-and-see approach to the official start of the landmark deal reached by OPEC & several non-OPEC members to reduce their output. The deal is set to kick in from Jan 1. OPEC & non-OPEC producers are expected to lower production by almost 1.8M barrels per day (bpd), with Saudi Arabia, OPEC's largest producer, agreeing to bear the lion's share of the cuts. Iraqi Oil Minister Jabar Ali al-Luaibi said his country, which has seen fast production growth in the past 2 years, would cut supply by 200-210K bpd from Jan. Luaibi said that he saw oil prices rising to $60 per barrel as the cuts would help ease the global glut of the past 3 years. Iranian oil minister Bijan Zanganeh also said he expected OPEC to abide by the deal. "While competing, we do have engagement," he added. OPEC member Venezuela also said it will cut 95K bpd of oil production in the new year. Russian oil producer Gazprom Neft said it planned to boost oil output 4.5-5% next year, less than it had intended before Russia, one of the non-OPEC member countries, joined a deal to cut supply.
Oil Prices Hold Near Annual Peaks
This is another sleepy kind of day in the stock market. Oil is a little higher on optimism that production cuts will hold next month. That enthusiasm is bleeding thru to the MLPs as their index is near the high end of its trading range for much of this year. For the rest of the day, taking a nap would be fine.
Dow Jones Industrials