Dow rose 27 going over 21K again, advancers over decliners about 5-4 & NAZ added all of 1 (good enough for a new record). The MLP index gave back 2+ to the 321s & the REIT index retreated 2+ to the 349s. Junk bond funds did little & Treasuries were a tad lower. Oil pulled back in the 49s & gold was off 3.
AMJ (Alerian MLP Index tracking fund)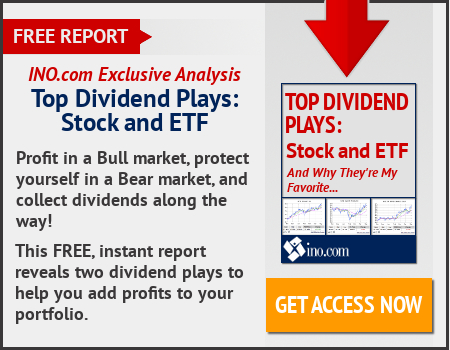 Pres Trump's call to slash the corp tax rate to 15% may be less about policy & more about deal-making. As a candidate, Trump portrayed his tax plan, which included the 15% tax rate for corps as more a bargaining position than a policy prescription. "When I'm negotiating with the Democrats, I'm putting in a plan," he said. "I'm putting in my optimum plan. It's going to be negotiated. It's not going to stay there." If that's still how Trump thinks, then his administration is scheduled today to make its opening bid on taxes & those that have surfaced so far bear a striking resemblance to the plan Trump pitched as a candidate. Yesterday, a White House official familiar with the plan laid out a few other pieces of the plan, also familiar to those who followed Trump's campaign: He wants the same 15% tax rate applied to earnings of pass-through companies & he wants a 10% tax rate applied to US companies' stockpiled offshore earnings. An hour ago Treasury Sec Steve Mnuchin confirmed the plan's 15% rate for corps & small business.
Trump's 15% Tax Plan May Just Be His Opening Gambit
United Technologies, a Dow stock, reported a jump in Q1 profit on a boost in sales of jet engines & elevators. EPS rose to $1.73 EPS, adjusted for non-recurring gains, were $1.48, topping the estimate of $1.39. Revenue rose 3.4% to $13.8B in the period as key units saw an uptick in sales. The results also beat forecasts of $13.3B. Revenue from heating, cooling & fire safety products for buildings rose 4.4% to $3.9B, while jet engine unit Pratt & Whitney reported a 4.7% boost to $3.76B. Aerospace systems had a 3% boost to $3.6B & Otis reported a 3.2% increase to $2.8B. In late Nov, UUTX said it reached a deal with then Pres-elect Trump to maintain nearly 1K jobs in Indianapolis. The company had planned to move those jobs to Mexico. UTX expects full-year EPS of $6.30-6.60, with revenue of $57.5-59B. The stock went up 26¢. If you would like the learn more about UTX, click on this link:
club.ino.com/trend/analysis/stock/UTX?a_aid=CD3289&a_bid=6ae5b6f7
United Technologies (UTX)
Procter & Gamble, another Dow stock, reported fiscal Q3 net income of $2.52B. EPS was 93¢ & EPS, adjusted for non-recurring costs, was 96¢ The results surpassed the estimate of 94¢. The world's largest consumer products maker posted revenue of $15.6B in the period, falling short of the forecast for $15.7B. The stock lost 1.49. If you would like the learn more about PG, click on this link:
club.ino.com/trend/analysis/stock/PG?a_aid=CD3289&a_bid=6ae5b6f7
Procter & Gamble (PG)
Stocks are taking it easy after 2 days when the Dow jumped up almost 500. Now reality is setting in as the goings on in DC are getting a lot of attention. Things like the proposed tax plan, funding the rest of the year (until only Sep 30) for the federal budget & raising the debt ceiling beyond a staggering $20T are being watched. As in the past nothing will be decided until the last minute. The fate of the market rally hangs on what those guys in DC decide. And nobody knows.
Dow Jones Industrials