Dow gave back 21, advancers over decliners 3-2 & NAZ was off pennies (no record close). The MLP index fell 2+ to under 321 & the REIT index drifted 2+ lower to the 349s. Junk bond funds were flattish & Treasuries were a little high after the tax proposal announcement. Oil was off pennies & gold was little changed (more on both below).
AMJ (Alerian MLP Index tracking fund)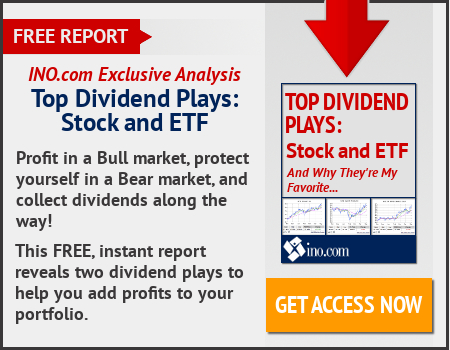 The White House made its opening bid for what officials called the "biggest tax cut" in US history, with cuts that would benefit businesses, the middle class & certain high-earning individuals, but left unanswered questions about whether the plan would be paid for, or how. A list of goals for the tax overhaul, unveiled by Trump's top economic adviser Gary Cohn & Treasury Sec Steve Mnuchin, calls for slashing the federal income-tax rate to 15% for corps, small businesses & partnerships of all sizes. It also imposes a one-time tax on about $2.6T in earnings that US companies have parked overseas. The plan would end the taxation of corps' offshore income by moving to a territorial system, in which most foreign profits would be exempt from US taxes. Currently, the US taxes business income no matter where it's earned. On the individual side, it proposes condensing the existing 7 income-tax rates to just 3, cutting the individual top rate to 35% from 39.6%. It would also end a 3.8% net investment income tax that applies only to individuals who earn more than $200K a year, repeal the alternative minimum tax & eliminate the estate tax, which currently applies only to estates worth more than $5.49M for individuals & $10.98M for couples. At the same time, the plan would eliminate the federal income-tax deduction allowed for state & local taxes, a provision that would hit high earners in high-tax states, including NY & NJ. The only itemized deductions that would be preserved under the plan would be for home mortgage interest & charitable contributions. "We are determined to move as fast as we can and get this done this year," Mnuchin said. The move to tax partnerships, limited liability companies & other so-called "pass-throughs" at 15% would represent a major tax cut for many businesses, from mom-&-pop grocers to hedge funds, including Trump's own business empire. Under current law, those companies pass their earnings & deductions thru to their owners, who then are taxed at their individual income tax rates. Shortly after the election, Mnuchin said Trump's tax plan would provide "no absolute tax cut for the upper class." It wasn't immediately clear whether the plan would pay for itself; Mnuchin & others have said it would stimulate enough economic growth to cover the cost of the tax cuts. Economists have called that proposition into question, raising questions about whether any tax cuts it proposes would have to be temporary under congressional rules.
White House Unveils Trump's Opening Tax-Cut Bid
Gold prices pared some losses, while oil prices held onto their modest gains after the Trump administration unveiled its tax reform plan. Jun gold was at $1265 an ounce in electronic trading, then fell $3 to settle at $1264, just as Steve Mnuchin started to unveil the plan. Jun West Texas Intermediate oil was up 20¢ (0.4%) to $49.76 a barrel, little changed from its level minutes before the news.
Boeing, a Dow stock, topped expectations for Q1 profit, but the aerospace giant's sales fell short of forecasts & the shares fell. EPS, excluding non-repeating gains, came to $2.01. The estimate was $1.91. Revenue was $20.98B, below the $21.44B forecast. The company blamed the disappointing sales number on delayed deliveries of commercial & defense aircraft. BA delivered 169 commercial planes, down from 176 a year earlier & plans for fewer deliveries of its workhorse 737 plane as it prepares to launch a new version next month. Revenue from sales of military planes plunged 28%, to $2.64B. BA expects full-year EPS of $9.20-9.40, an increase of a dime, as the company now expects a full-year tax rate of 31% instead of 32 %. The stock lost 1.75. If you would like to learn more about BA, click on this link:
club.ino.com/trend/analysis/stock/BA?a_aid=CD3289&a_bid=6ae5b6f7
Boeing (BA)
Try not to get too excited over the tax plan announcement. After Congress messages it, who knows what will come of it! Politics will be the deciding factor, so anything is possible. At least some thought has been given to simplify taxes so that an ordinary tax payer can understand it. The surge in the last 2 days for the Dow has ended & the rest of the week could be wild with a budget deadline approaching that could result in a gov shutdown. For what it's worth, Dow is still up over 300 this month.
Dow Jones Industrials