Dow eased back from AM highs to finish up all of 1, advancers over decliners 2-1 & NAZ went up 3. The MLP index was off pennies in the 325s & the REIT index climbed 2+ to go over 350. Junk bond funds rose & Treasuries had a tiny rally. Oil advanced to nearly 53 & gold was off a tad (more on both below).
AMJ (Alerian MLP Index tracking fund)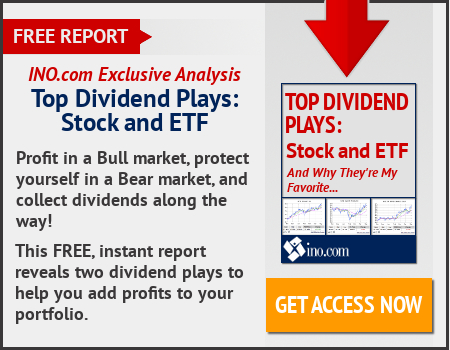 Gold prices settled lower, after an earlier attempt to rebound. Prices briefly traded as high as $1258, before finishing with their first loss in 3 sessions. Jun gold fell $3.40 (0.3%) to settle at $1253 an ounce.
Oil rose, supported by another shutdown at Libya's largest oilfield over the weekend & geopolitical tensions following last week's US missile strike on Syria. Libya's Sharara oilfield was shut yesterday after a group blocked a pipeline linking it to an oil terminal. The field had only just returned to production, after a week-long stoppage ending in early Apr. The outage adds fuel to a rally that started late last week after the US fired missiles at a Syrian gov air base. While Syria produces only small volumes of oil, the Middle East is home to more than a ¼ of the world's oil output. US crude was up 73¢ at $52.97. Oil prices have also been supported by a deal led by OPEC to cut output by 1.8M barrels per day for the first 6 months of 2017, to get rid of excess supply. Libya & fellow OPEC member Nigeria are exempt from cuts. In a sign of OPEC confidence that the deal is working, Kuwait's oil minister said he expected producers' adherence in Mar to its supply cut pledges to "be higher than the previous couple of months." The minister also said he saw "positive indications" in the decline of global oil stocks. However, that price rally has also encouraged production in other countries such as the US, filling some of the gap left by OPEC-led cuts.
Oil Rises Toward $56 on Libyan Field Shutdown, Syria
Stocks fluctuated, higher then lower then up again. There is a lot going on & geopolitical tensions are adding to to investor worries. The Syrian mess is going from bad to worse. North Korea is acting up & nobody knows where that will lead. Oil prices have been on the rise in the last week, reflecting increased uncertainty around the globe. There is talk again about a gov shutdown & that, as usual, will go down to the wire (maybe later). Then there is earnings season. Big banks will report on Thurs prior to the holiday market closing on Fri. Bank stocks have done well on hopes of lower taxes & fewer regulations. But they have pulled back recently on concerns the rally may have been too much, too fast. In these trying times for stocks, the Dow has been able to hang there fairly well. Not sure how long the stiff upper lip will last.
Dow Jones Industrials