Dow fell 5, decliners over advancers about 5-4 & NAZ went up 17. The MLP index was off 1+ to 273 & the REIT index lost 1+ to the 351s. Junk bond funds continued mixed & Treasuries crawled higher. Oil dropped over 1 to the 46s & gold shot up 17 to 1315.
AMJ (Alerian MLP Index tracking fund)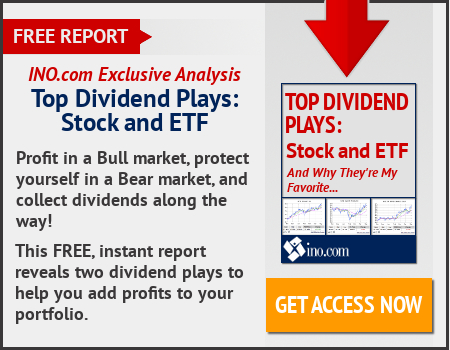 A deluge of rain & rising floodwaters left Houston immersed & helpless, crippling a global center of the oil industry & testing the economic resiliency of a state that's home to almost 1 in 12 US workers. Tropical Storm Harvey, which made landfall as a category 4 hurricane, has drifted back toward the Gulf of Mexico & is poised to regain strength before crashing ashore again, this time on the Texas-Louisiana border. The full extent of Harvey's toll won't be known for days, with downpours forecast that are measured in feet rather than inches. "The damage will be horrific," Texas Governor Greg Abbott said this AM. "This is going to take years for us to be able to build out the repairs that are going to be needed to overcome this flooding and hurricane disaster." Harvey, which has killed at least 2, will displace more than 30K, a number sure to climb now that the Army Corps of Engineers has begun to release water from 2 dams west of the nation's 4th-largest city, flooding more neighborhoods. More than 450K residents will require assistance, according to the FEMA, which said it will be at work in Houston for years. About ¼ of oil & natural gas production in the Gulf of Mexico & more than 10% of US refining capacity has been shuttered. Crops, livestock & drinking water are under threat, & rail shipments near Houston have been delayed. The recovery will challenge a politically torn nation's capacity to rebuild & represents the Trump administration's first externally inflicted crisis. The US can draw on the lessons of hurricanes Katrina in 2005 & Sandy in 2012, which ravaged New Orleans & NY & tested the resiliency of the nation's response. Harvey's costs may mount to $30B when including expenses tied to business interruption, infrastructure, the power grid & labor force with less than 1/3 covered by the insurance industry. Katrina, the most expensive hurricane to hit the US, cost about $118B, while Sandy cost about $75B. The White House has taken pains to demonstrate that Trump is engaged in marshaling the resources for the disaster in the region of about 6.8M & the pres plans to travel to Texas tomorrow. VP Mike Pence was the administration's public voice on the storm today, calling into Texas radio stations & Rush Limbaugh's national show to say that Trump & his team were doing all they could. "The president has been continuously updated, fully engaged," he told a San Antonio radio station. The disaster isn't done. Though Harvey drenched Houston with as much as 30" (76 centimeters) of rain, downpours will last thru the week & an additional 15-25 inches could fall.
Harvey's Toll on Houston Rises, Crippling the Nation's Fourth-Largest City
Some oil production in the Gulf of Mexico returned today, as companies began to recover from Hurricane Harvey. An estimated 19% of the Gulf's 1.75M barrels per day of crude output was offline, according to the Dept of the Interior's Bureau of Safety & Environmental Enforcement (BSEE), down from an estimate yesterday of 22%. The agency said 98 platforms remained evacuated, while 7 returned to action. The BSEE also determined that natural gas production improved. Approximately 18% of production was shut down, compared to 26% a day earlier. Gas prices are expected to rise across the country in the coming days after Harvey, now a tropical storm churning near the Gulf Coast, forced refineries & oil platforms to shut down. Harvey also affected shale oilfields & some pipelines that transport crude oil to refineries.
Massive flooding caused by Harvey along Texas' refinery-rich coast could have long-standing & far-reaching consequences for the state's oil & gas industry & the larger US economy. The storm's remnants left much of Houston underwater yesterday & it's not over yet: Some parts of Houston & its suburbs could end up with as much as 50" of rain. With the heavy precipitation expected to last for days, it's still unclear how bad the damage will be, but there is already evidence of widespread losses. Key oil & gas facilities along the Texas Gulf Coast have temporarily shut down, & flooding in the Houston & Beaumont areas could seriously pinch gasoline supplies. Companies operating in the Gulf of Mexico have evacuated drilling platforms & rigs, crimping the flow of oil & gas. Experts believe gasoline prices could increase as much as 25¢ a gallon. Harvey's toll on air travel in the US is set to extended to today, with more than 1400 flights already canceled (in addition to more than 2K canceled over the weekend). Nearly 1/3 of US refining capacity sits in low-lying areas along the coast from Corpus Christi, Texas, to Lake Charles, Louisiana. Beyond the shutdown of refineries at risk of a direct strike from high winds, there's the threat of flooding & potential power outages for gasoline supplies. Refinery outages continued to spread, with about 2.2M barrels per day of refining capacity down or being brought down. Even before Harvey hit, the prospect of supply disruptions sent gasoline futures to $1.74 a gallon, their highest level since Apr. Companies have evacuated workers from oil platforms in the Gulf. The Bureau of Safety & Environmental Enforcement said that workers had been removed from 105 of the 737 manned platforms used to pump oil & gas from beneath the Gulf. The agency estimated that platforms accounting for about 22% of oil production & 26% of natural gas output in the Gulf had been shut down. "After the storm has passed, facilities will be inspected," the agency said. "Once all standard checks have been completed, production from undamaged facilities will be brought back on line immediately. Facilities sustaining damage may take longer to bring back on line." The shipping industry also is expected to be disrupted by the worst hurricane to hit the Texas coast in more than 50 years. Shipping terminals along the Texas coast shut down as the storm approached. Port operations in Corpus Christi & Galveston closed, & the port of Houston said container terminals & general cargo facilities closed around midday Fri. Houston's 2 airports were closed to all flights except those connected to relief efforts. Houston Bush Intl Airport was not expected to until today & Houston Intl Airport was scheduled to remain closed until Wed. It has been estimated that the storm would knock out power for at least 1.25M in Texas with the hardest-hit areas of Corpus Christi, which is on the coast, & San Antonio, which is about 140 miles inland. Wind-damage claims could possibly reaching $6B. Storm surges & inland flooding could be an even bigger source of losses.
Today's stock market is all about Harvey & estimating how much it will affect the US economy. Quibbling about whether it's bigger than Katrina or Sandy means little. Worse does not mean anything when it has the potential to cut Q3 GDP by a percentage point. Meanwhile gold shot up to near its highs since early 2013 (when it came down from the record highs over 1800). Demand for gold rises when uncertainty is high. What is typically a vacation week for the stock market may provide a fair amount of excitement this year.
Dow Jones Industrials