Dow fell 28, advancers just ahead of decliners & NAZ lost 7. The MLP index crawled up pennies in the 274s & the REIT index dipped a fraction in the 352s. Junk bond funds were little changed & Treasuries remained weak. Oil dropped to the 47s (more below) & gold was lower at 1290.
AMJ (Alerian MLP Index tracking fund)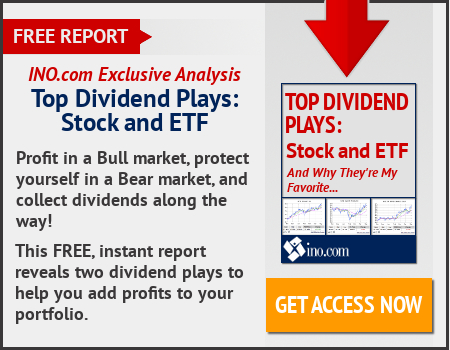 2 Federal Reserve officials took opposite sides of the central bank's ongoing debate over how to respond to disappointingly low inflation figures, as policy makers gathered for their annual symposium in Jackson Hole, Wyoming. Conference highlights this year include a speech by Fed Chair Janet Yellen tomorrow, followed by an address from ECB Pres Mario Draghi. The gathering occurs against a backdrop of modestly improving global growth & lower unemployment, while inflation has failed to rise as expected. Kansas City Fed Pres Esther George, who hosts the prestigious event, said that if US economic data hold up, there will probably be an opportunity to raise interest rates again in 2017. Later, Dallas Fed chief Robert Kaplan said officials should be more patient & wait for signs of renewed inflation before hiking rates again this year. But they both favored making an announcement in Sep on starting the gradual process of shrinking the Fed's $4.5T balance sheet. The inflation question has divided policy makers in recent months, raising doubts among investors over whether the Fed will follow thru on its projection to raise rates once more this year after hiking in Mar & Jun. "I'll be looking at the data in the next few weeks as we get ready for the September meeting, and see whether that still makes sense,'' George said. "Based on what I see today, I think there's still opportunity to do that.'' The rate-setting FOMC meets Sep 19-20. Kaplan argued that the committee should take its time to gather more data on inflation before deciding to hike again. "I'm not saying we won't act by the end of the year, but we have the ability to be patient," he said. Kaplan is a voter this year on the FOMC, while George next votes in 2019. The central bank is weighing when to start unwinding its balance-sheet holdings, with investors expecting an announcement at its meeting next month after officials indicated that a decision could be looming.
Fed's George and Kaplan Stake Out Inflation Debate at Jackson Hole
House Speaker Paul Ryan told Boeing (BA), a Dow stock, workers that his goal is to reform the tax code by the end of the year as part of a bid to achieve 3% economic growth in 2018. "We have the least competitive tax system in the industrialized world… for Boeing, it means we are taxing this business, these planes, your jobs in this country at a much higher rate than our competitors tax theirs," Ryan said after touring its facility in Washington. "That puts us at a huge competitive disadvantage." Ryan & House Ways & Means Committee Chairman Kevin Brady are visiting some of the country's major corporate hubs this week to discuss the GOP's plan to significantly lower the corp tax rate & simplify the tax code for average Americans. Ryan said the GOP tax reform plan will improve take-home wages for American workers & make it easier for corps (like BA) to re-invest in their businesses. "I believe that if we don't do this, we don't get to 3% economic growth," Ryan said. He downplayed concerns that the gov would hit the debt ceiling. Lawmakers have yet to pass legislation to raise the federal debt limit ahead of a crucial Sep 30 deadline. "We will pass legislation to make sure that we pay our debts, and we will not hit the debt ceiling," Ryan said. "It's going to get done." Aside from the GOP's tax reform push, Ryan said continued rollbacks of burdensome government regulations, an increase in military funding & support, & renewed focus on addressing workforce participation are among his top priorities. Ryan added that his relationship with Pres Trump is a "day-by-day deal" when asked about his ability to influence Trump to engage in ethical behavior, adding that the country must repeatedly condemn "repulsive bigotry and racism." "We have different speaking styles, clearly. We're in constant contact to try to put together a shared agenda that we agree on, and we're working together to make that shared agenda," Ryan said. "For me, it's really important that the president succeeds, because if he succeeds, then the country succeeds."
Paul Ryan visits Boeing, says tax reform will be done this year
A hurricane barreling toward Texas threatens to disrupt operations at refineries along the Gulf Coast, potentially throwing a wrench into fuel supplies & driving up prices. Hurricane Harvey was just upgraded from a tropical storm as it made its way up the Gulf of Mexico. The National Hurricane Center said Harvey was "rapidly intensifying" & preparations near the coast should be rushed to completion by the end of the day. Forecasts say Harvey will be a Category 3 storm when it makes landfall, which is expected to occur over the weekend. The last hurricane to hit Texas was Hurricane Ike in 2008. Gasoline futures were trading higher after Harvey gained strength. Severe flooding can cause refining units to shut down or even ignite fires. 2 refineries in Corpus Christi have already closed. Roughly 30 refineries are scattered along the Texas coast to Louisiana. Combined, the refineries process an estimated 7M barrels of oil every day to make gasoline, diesel & other products. Oil production in the Gulf is shutting down, too. Texas Gov Greg Abbott declared a state of disaster for 30 counties & authorities are warning of potentially life-threatening floods. Hurricane Harvey is expected to drop heavy amounts of rainfall in addition to damaging winds.
American steel industry executives have appealed directly to Pres Trump for immediate import restrictions as a Commerce Dept steel national security probe languishes & steel imports surge back to 2015 levels. Senior execs from 25 steel & steel-related companies sent a letter to Trump yesterday saying the industry was suffering the consequences of gov inaction but this could change with his "bold leadership" & "America First" vision. "The need for action is urgent. Since the 232 investigation was announced in April, imports have continued to surge," the execs said in the letter. "Immediate action must meaningfully adjust imports to restore healthy levels of capacity utilization and profitability to the domestic industry over a sustained period," they wrote. The Commerce Dept has delayed the release of its recommendations from a "Section 232" investigation into whether steel imports pose a threat to national security, which could lead to Trump imposing broad quotas or tariffs on steel imports. The American Iron & Steel Institute (AISI), an industry trade group, reported that total steel imports thru Jul this year were up 22% from the same period a year ago, with imports taking 28% of the US market. Imports captured 30% of the US market in Jun, according to Commerce Dept data compiled by the institute. Steel imports dipped briefly last year due to Commerce Dept anti-dumping & anti-subsidy duties imposed on steel products from China & other countries.
Oil prices fell nearly 3% amid concerns over demand as Gulf Coast refineries shut operations as Tropical Storm Harvey was forecast to turn into a major hurricane. 2 refineries in Corpus Christi were shutting down operations in preparation of the storm. Traders were concerned that other refineries might shutter because of flooding, affecting demand. Exports of oil & condensates would also be affected. The system is located 365 miles (590 kilometers) southeast of Corpus Christi, TX & packing maximum sustained winds of 65 miles per hour (100 kph), the NHC said. US crude futures dropped $1.27 (2.6%) to $47.14 a barrel.
Oil slips nearly 3 pct as U.S. refineries shut ahead of Harvey
Twiddling thumbs was keeping traders busy today. Tomorrow, the speeches at Foxhole will give them something to talk about. In the last hour the Trump administration said it was committed to raising debt ceiling, one of the 2 biggies that must get done in Sep. The hurricane is expected to bring substantial damage in Texas & Louisiana, at a minimum. If it is very bad, that could be felt in national economic data.
Dow Jones Industrials