Dow sank 274 (finishing at the lows), decliners over advancers 4-1 (relatively mild considering all the negative news) & NAZ dropped a big 123. The MLP index fell 1 to the 269s & the REIT index lost 2+ to the 348s. Junk bond funds were weak & Treasuries had a modest rally. Oil went higher (more below) & gold shot up 12 to 1293.
AMJ (Alerian MLP Index tracking fund)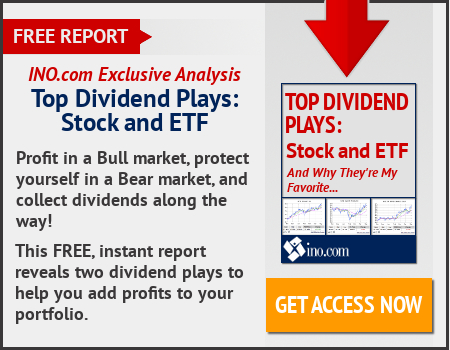 A sense of growing unease gripped financial markets as Trump exacerbated the controversy sparked by a racist rally in Virginia & terrorists struck a crowded street in Barcelona. US stocks retreated & a measure of market volatility spiked higher, while Treasuries rose with the ¥ as investors sought havens. Gold also jumped. Stocks began the day lower on speculation Trump's policy agenda was increasingly imperiled after he disbanded 2 advisory councils staffed by CEOs & slammed Rep members of Congress who were critical of his remarks on race. Rumors that Gary Cohn would resign as head of the national economic council added to the selling before reports that he'd opted to stay on momentarily buoyed the market. Cohn has been leading the Trump's efforts on tax reform. While Cohn's continued presence in the White House brought a measure of calm to markets, it failed to end the controversy sparked by Trump's polarizing remarks, leaving his agenda with an uncertain future. The terror news was a reminder that geopolitical unrest remains a threat to global growth, with nerves still raw after last week's escalation of tensions on the Korean peninsula. Still, some strategists cautioned that equity markets don't appear poised to crack, at least not right now.
U.S. Stocks Tumble, Bonds Gain
A van plowed into a crowd a few hours ago in the popular tourist district of Las Ramblas in Barcelona, Spain, killing at least 13 & injuring 50, according to a Spanish gov official. Spanish police are currently treating the incident as a terror attack. The US consulate in Barcelona is urging Americans to avoid the area. The attack occurred in a popular tourist destination in Barcelona, Ramblas attracts roughly 250K per day. The plaza is along a boulevard that runs thru the center of Barcelona. Las Ramblas is popular with tourists because of its market stalls, bars & restaurants along its streets. Barcelona city council restricted traffic flow in the city because of heavy pedestrian use of the street, the city council announced in 2016. Last year, Spain was the travel capital of Europe, attracting a record 75.6M tourists. Tourism is one of the main revenue sources for the European nation, travel & tourism accounted for 14.2% of Spain's GDP in 2016. Travel & tourism also directly supports 862K jobs in the country.
A Federal Reserve policymaker who has grown cautious in the face of weak inflation readings said he would need to see evidence that prices will rise to a 2% target in the medium term in order to support another interest-rate hike. "I don't need to see that we're going to meet that target in the near-term," Dallas Fed Pres Robert Kaplan after a speech in Lubbock, Texas. "I just want to see evidence, or belief, that we're going to meet that target in the medium term."
Cautious Fed official wants evidence of medium-term price rise.
Minneapolis Fed Pres Neel KashKari said that the Federal Reserve will take into consideration the state of gov efforts to raise the federal debt limit in deciding when to start winding down the central bank's large bond portfolio. "I think you would expect to see us also look at the debt ceiling negotiations that are happening in Congress," Kashkari said. "I think we want to keep our eyes open to that process." In minutes of its last policy meeting in Jul, the Fed reinforced expectations that it will announce when it will start to wind down its $4.5T bond portfolio at its next meeting on Sep 19-20. The gov is bumping up against its debt ceiling, with the possibility that it will be unable to pay all its bills in Oct unless Congress approves an increase in its borrowing capacity.
Fed's Kashkari: Debt ceiling a factor in decision to unwind bond portfolio
Oil prices rose on expectations of a hefty stockpile draw at the US oil storage hub at Cushing, Oklahoma, reversing the previous day's loses spurred by data showing US crude output at its highest in 2 years. Inventories at Cushing, the delivery hub for US crude futures, are expected to decline more than 1M barrels in the latest week. In the prior week, Cushing inventories increased nearly 700K barrels. Inventories in the US are closely watched as the market grapples with a global supply glut. US light crude was 20¢ (0.4%) higher at $46.98 a barrel. Yesterday the benchmark fell more than 1% despite data showing that US inventories last week fell the most in nearly a year.
Energy Information Administration (EIA) data showed commercial US crude stocks have fallen almost 13% from the peak in Mar to 466M barrels. Stocks are now lower than in 2016. US oil output, however, is rising fast as shale producers take advantage of a recent increase in prices. US crude production rose 79K barrels per day (bpd) to over 9.5M bpd last week, its highest level since Jul 2015, & 12.8% above the most recent low in mid-2016.
Oil ris
es on hefty drawdown at Cushing crude hub
All of a sudden there is a lot of news & virtually all is negative. The attack in Spain was a major blow to the stock market. There were rumors that Gary Cohn may be leaving the administration & he is a major player in getting Trump's economic agenda passed. Then the routine stories are out there. The Fed is expected to begin selling bonds next month & DC's ability to pass legislation to keep the gov running is looking more "iffy." The volatility index (VIX), the fear index, shot up more than 3 to go over 15 today & that describes what happened in the stock market today. The Dow is down about 500 from its recent peak while demand for gold remains strong.
Dow Jones Industrials