Dow jumped up 135, advancers over decliners 3-1 & NAZ added 83. The MLP index was fractionally lower in the 278s & the REIT index gained a big 5+ to the 351s. Junk bond funds edged higher & Treasuries remained weak. Oil dropped & gold also retreated (more on both below).
AMJ (Alerian MLP Index tracking fund)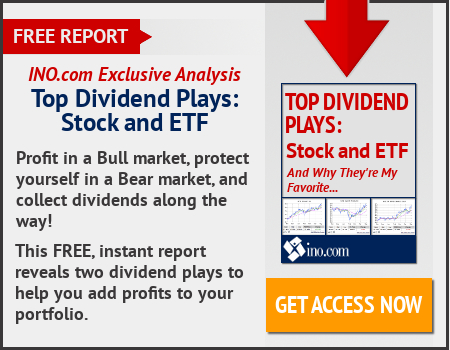 Global stocks gained & volatility receded as the prospect of war between the US & North Korea appeared to cool. Havens such as gold, Treasuries & the ¥ fell. Oil retreated. US stocks were broadly higher, with the S&P 500 Index gaining the most since Apr, & the Dow & NAZ also rose. Volatility was in retreat, as the Volatility Index fell below 12.5 after topping 16 on Aug 10. The Stoxx Europe 600 Index headed for its first gain in 4 days, tracking increases across markets including South Korea, Australia & Hong Kong. Most European gov bonds followed Treasuries lower. Volatility gauges jumped last week & risk assets tumbled as the sudden increase in tension around the Korean peninsula jolted markets globally. The reaction was exacerbated by the rich valuations on display across multiple assets, many of which had barely corrected this year. But White House officials sought to calm the crisis yesterday by assuring that war was not about to break out, & media attention shifted to strife within the US following the violent white-supremacist rally in Charlottesville, Virginia, over the weekend. Meanwhile, there was a mixed bag of data out of Asia today. Japan's Q2 growth topped estimates, reflecting better domestic demand while China's economy posted its worst showing this year as curbs on property, excess borrowing & industrial overcapacity began to have an impact.
A top Fed official is sending another signal that the central bank will soon begin to downsize its $4.5T portfolio. NY Federal Reserve Pres William Dudley suggested that the Fed will likely announce next month that it will begin paring its bond portfolio, a step that could lead to slightly higher rates on mortgages & other loans. The remarks come a week after Charles Evans, Pres of the Federal Reserve Bank of Chicago, said it would be "quite reasonable" for the Fed to take action at its Sep meeting. Dudley says he thinks the Fed has adequately prepared investors for a reduction in the portfolio, which swelled after the 2008 financial crisis as the Fed bought bonds to reduce long-term rates. Dudley also says he would favor a 3rd increase this year in the Fed's benchmark rate if the economy remains strong. Many investors expect a rate hike in Dec. Evans said last week a rate hike could be delayed to 2018 if the Fed needs more time to evaluate whether inflation is on track to meet a 2% target. Economists generally expect the Fed to cut its balance sheet in Sep, citing a stronger US economy & a recent uptick in hiring. The central bank will start by shedding up to $6B in gov bonds & $4B in mortgage-backed securities each month. It plans on gradually raising the cap every qtr.
Shale crude-oil production from 7 major US oil plays is expected to see a monthly climb of 117K barrels a day in Sep to 6.149M barrels a day, according to a monthly report from the Energy Information Administration. The report has shown increases in shale-oil output every month so far this year. Oil output from the Permian Basin, which covers parts of western Texas & southeastern New Mexico, is expected to see the largest climb among the big shale plays, with an increase of 64K barrels a day. Sep West Texas Intermediate oil traded lower, down $1.02 (2.1%) for the session at $47.80 a barrel.
Gold prices finished lower for the first time in 4 sessions, as tensions between the US & North Korea appeared to ease. The $ strengthened & US equities climbed, dulling investment demand for the precious metal. Dec gold fell $3.60 (0.3%) to settle at $1290 an ounce. Prices had tallied a gain of more than 2% over the past 3 sessions.
Stocks had a very good day as the North Korea story showed signs of easing. The Dow shot up to about 22K & remained roughly at that level for the rest of the session. However the problem is that fundamentals in the stock market continue to be the same. The Fed is on course for a rate hike this year & is likely to begin selling bonds from its portfolio next month. The confusing mess in DC shows no sign of going away. Those guys need to fund gov operations for the next year, raise the debt ceiling & then work on tax reform. That tall order (along with other legislation) has to be done in a very short time. The first 2 are needed by the end of Sep.
Dow Jones Industrials