Dow lost 28, decliners over advancers 2-1 & NAZ fell 14. The MLP index was fractionally lower to the 307s (after drifting sideways for months) & the REIT index lost a fraction to the 336s. Junk bond funds crawled higher & Treasuries were slightly higher. Oil slipped below 50 (more below) & gold inched higher.
AMJ (Alerian MLP Index tracking fund)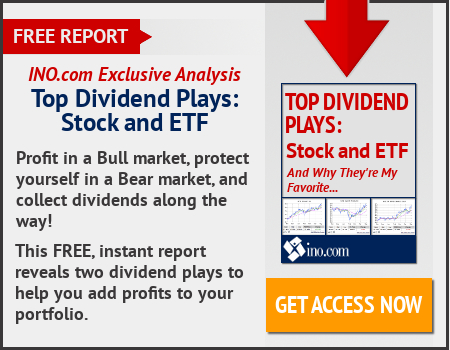 Oil fell below $50 a barrel after Russia cast doubt over a deal any time soon with OPEC, following the group's pledge to reduce production.
Futures slipped over 2% after closing above $50 for the first time since Jun. OPEC agreed in Algiers last week to cut output in a bid to shrink the world's crude glut & boost prices. Russia's Energy Minister Alexander Novak said he doesn't expect to sign a deal with OPEC during the World Energy Congress next week. Price declines accelerated earlier when the $ hit the highest level in more than 2 months, reducing the appeal of commodities, before reversing the gains.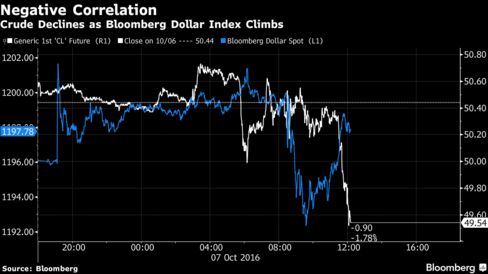 Oil has gained about 13% since OPEC agreed Sep 28 to cut production for the first time in 8 years. OPEC, which pumped at a record in Sep, will decide on quotas at an official meeting of the group on Nov 30. Hurricane Matthew is within miles of the Florida coast & may disrupt East Coast fuel shipments. West Texas Intermediate for Nov slipped 73¢ (1.5%), to $49.71 a barrel after touching $50.74. Total volume traded was 18% above the 100-day average. Prices are up 3% this week. The bilateral meetings Novak will hold with OPEC ministers in Istanbul will be an "important step toward reaching an agreement on capping oil production," his ministry said. Russia sees the possibility of a deal being reached by the time the group meets in Vienna.
Federal Reserve Vice Chair Stanley Fischer said US job creation was continuing at a pace "fully consistent" with lower unemployment, but continued to contrast with a weak overall economic expansion. Hours after the Labor Dept reported that US employers added 156K to payrolls in Sep, Fischer said joblessness was close to its lowest sustainable level. Still, he added, "growth isn't close to what we used to think of as normal." "The problem in the economy is the difference between the remarkable success of policy at reducing unemployment," & "the very low rate of growth" in GDP, said Fischer. Unemployment ticked up to 5% in Sep as better job prospects drew more Americans into the workforce. That continues a string of strong reports with employers adding an average 178K posts per month in 2016. But annualized GDP growth has averaged about just 2% in the last 6 years. He noted that a 2.6% gain in average hourly earnings in the year ending in Sep was "closer to 3 than it is to 2" percent. Gains in average hourly earnings were 3.2%, on average, in the 2 years preceding the recession.
Oil futures continued to decline after data from Baker Hughes
revealed that the number of active US rigs drilling for oil climbed 3 to 428 rigs this week. They have now posted increases in each of the last 6 weeks. Total active rig count, which includes oil & natural-gas rigs, climbed by 2 to 524.
ECB pres Mario Draghi reiterated his pledge to act if needed to boost inflation & economic growth in the eurozone. Speaking at the International Monetary & Financial Committee meeting in DC, he said inflation has remained low & is still being pulled down by declines in oil prices. " If warranted, we will act by using all the instruments available within our mandate," he added. "The ECB intends to run asset purchases until the end of Mar 2017 or beyond, if necessary, and in any case until the Governing Council sees a sustained adjustment in the path of inflation towards levels below, but close to, 2% over the medium term," he said.
Stocks were a little lower this week. The jobs report brought on selling as it sent a minor signal that the data could give the Fed an excuse to raise interest rates in Nov. Oil has had a good run in the last few weeks, but the euphoria may be dimming as reality sinks in. The 14 countries in OPEC (plus Russia) have different agendas, making it difficult for this group to agree on anything (especially when it means cutting oil production).
Dow Jones Industrials