Dow slid back 16, advancers & decliners were about even & NAZ added 15. The MLP index lost 1+ to the 513s & the REIT index was fractionally lower to the 342s. Junk bond funds were mixed & Treasuries were a tad higher. Oil crawled higher & gold was flattish (more below).
Dow Jones Industrials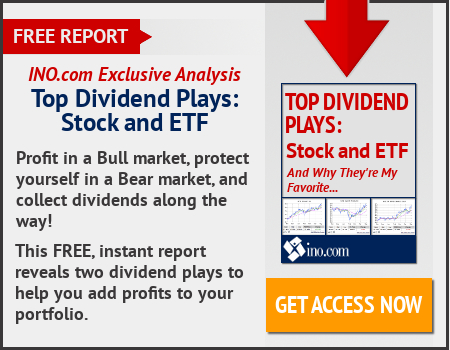 Honeywell issued a downbeat earnings report it had forecast earlier this month, saying an unexpectedly weak Sep & lackluster performance in the aerospace segment hurt profit. CEO Dave Cote said at the time that sales had "failed to materialize" in Q3, the company reported results largely in line with those forecasts. For the year, HON expects sales of $39.4-39.6B, with core organic sales, which excludes currency fluctuations & deals, falling between 1-2%. Analysts had expected $39.63B in sales. The conglomerate reported EPS was flat at $1.60. When excluding restructuring & other costs, EPS was $1.67. Revenue grew 2% to $9.8B as core organic sales fell 3%. Analysts had expected EPS of $1.60 on $9.79B in sales. In the aerospace segment, organic revenue & unadjusted revenue fell 6% due to the impact of sales incentives, lower volumes in business & aviation, weakness in commercial helicopters & the completion of space & intl defense programs. For Q4, HON expects sales to fall 7-9% due to weakness in the business jets, defense & space areas. The stock rose 82¢. If you would like to learn more about HON, click on this link:
Honeywell (HON)
Schlumberger remains pessimistic that oil & gas companies will experience a major recovery in the near future. Oilfield services companies have seen their customers idle rigs & pull back spending amid weak crude prices. Its business stabilized during the Q3, even though acquisition costs contributed to a sharp decline in earnings. The company said oil supply & demand is now "more or less balanced" with inventory levels consistently dropping toward the end of the period. OPEC's potential production freeze & forecasts for stronger oil demand than expected lead SLB to believe that more inventory draws are coming. Still, the industry's rebound could be muted. "We maintain that a broad-based V-shaped recovery is unlikely given the fragile financial state of the industry," CEO Paal Kibsgaard said, "although we do see activity upside in 2017 in North America land, the Middle East and Russia markets." He said the outlook for investments in exploration & production next year remains unclear, adding that customers remain in the planning stage for 2017. The stock gave up 2.52 (3%). If you would like to learn more about SLB, click on this link:
Schlumberger (SLB)
The number of rigs exploring for oil & natural gas in the Us increased by 14 this week to 553. A year ago, 787 rigs were active. Depressed energy prices have sharply curtailed oil & gas exploration. 443 rigs sought oil & 108 explored for natural gas. Among major oil- & gas-producing states, Texas gained 10 rigs, Wyoming increased by 3, New Mexico was up 2, & Alaska & Utah added one Louisiana declined by2 rigs & Colorado was off by one. The rig count peaked at 4530 in 1981 & bottomed out in May at 404.
Gold futures settled with a slight gain to tally a weekly climb of roughly 1%. Uncertainty surrounding the US election & the timing of the Fed's next interest-rate hike helped to lift investment interest in the yellow metal despite some strength. Dec gold rose pocket change for the session to settle at $1267 an ounce.
Not much going on today. Oil is trying to figure where to go from here (as is safe haven gold). Dow conitues its flat-lining trend, unable to reach new highs while staying above 18K support, which has held for months.
Dow Jones Industrials